Creating a house brand for your own beverages in the hospitality industry.
As a hospitality business, it's a smart marketing move to showcase your own beverages. You can recommend a house brand to your customers when they inquire about a recommendation. The unique recipes from our artisan distilleries, local breweries, and craft wineries are not available anywhere else. Feel free to feature your specialty(ies) as your own beverages. Hospitality businesses with their own character deserve that. It's great for your customers and can be financially beneficial as well!
Spoil your customers in line with your culinary vision and brand identity? We can assist you in choosing from a wide range of beverages and beers. Select from our premium gins and characterful beers of the highest quality.
Some of our satisfied customers include: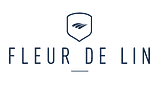 Delight your customers with a true 'House Gin'
Excellent quality
Crafted by passionate distilleries
Custom recipes or tailor-made recipes
Choice of Gin, Vodka, Whisky, Beer, Wine, and more
Directly sourced from local producers
Custom design in your brand identity
Surprisingly affordable
No distribution costs through intermediaries
Attractive volume discounts
More reasons to choose private label beverages
1 bottle or a large quantity of bottles? All volumes are possible.
Bottles with your own design. Completely personalized.
Surprisingly fast delivery. Anywhere and anytime you want.
With private label beverages such as gin, beer, or wine in personalized bottles, you transform essential commodities into smart and effective marketing tools. These striking and flavorful eye-catchers are not easily forgotten!
Your own drinks with a high-quality label for the hospitality industry
You read or hear it in every hospitality advice: a signature drink that is exclusive to your establishment attracts customers. It can be a completely unique creation, a cocktail variation with a unique ingredient, or even more spectacular: a house brand that encompasses your entire offering. What a promotional stunt! Can you imagine them shining with their uniform branding behind the counter: whiskey bottles with your own label, wine with your own label, beer with your own label, or cava with your own label?
Visually, they are stunning eye-catchers that entice people to try them. As an owner, you want to be proud of your own beverages. Hospitality must offer added value to customers. In addition to being visually appealing, the makeyour.com range excels in quality. All spirits, beers, and wines impress connoisseurs and are exclusive.
Top-notch house drinks
Which house drinks hospitality businesses should choose as their specialty depends on their concept. Restaurants or brasseries may benefit more from a house wine to complement meals. However, presenting a house aperitif with your own gin is just as impressive. A beer or whiskey bearing the name of your beloved pub will appeal even more to regulars. This way, you establish a connection between your own drinks and your customers, and you have something to recommend to new clientele.
Create your own taste
Want to take it a step further with your own drinks? Hospitality establishments can create a custom blend with a minimum order of 500 bottles through our services. This way, you offer a completely new and unique product that people can only taste by coming to your establishment. To inquire about the custom recipe options available for hospitality businesses and the associated conditions, please fill out our form to contact our sales team.
Customized recipes perfected to the finest detail
Unlike just having beer with your own label, whiskey with your own label, wine with your own label, or cava with your own label, the visual options are versatile. You can tailor the shape and color of the bottle, as well as the label, to perfectly match the image of your hospitality establishment. Industrial printers will print your design with precision on a durable label, significantly raising the level compared to similar labeled drinks. If you have an idea for the label or the style you are aiming for but lack the design skills to realize it, feel free to rely on ours. From champagne labels to mini bottles, your own drinks must look perfect and be worthy of the hospitality industry.
The benefits of custom hospitality recipes
Custom hospitality recipes offer numerous advantages for your establishment. Here are some reasons why you should consider using custom recipes:
Differentiation: With custom recipes, you can distinguish yourself from other hospitality establishments. You can offer unique and original dishes that your guests won't find anywhere else, ensuring they return to you time and time again.
Aligned with your identity: By having custom recipes developed, you can create dishes that perfectly align with the identity and taste of your establishment. Whether you have a traditional, modern, fusion, or specialized concept, the recipes will be tailored specifically to your style and menu.
Unique culinary experience: Custom recipes provide a unique culinary experience for your guests. They can enjoy dishes specially crafted for your establishment, with attention to quality, presentation, and flavor.
Flexibility and adaptability: Custom recipes can be adjusted to your preferences and needs. You can modify the ingredients, presentation, and flavor profiles to accommodate seasonality, local products, or special dietary preferences.
Creative collaboration: Developing custom recipes is an opportunity for creative collaboration with professional chefs and culinary experts. You can exchange ideas, experiment, and collaborate to create something unique and exciting.
At makeyour.com, we have experience in developing custom recipes for hospitality establishments. Our culinary team works closely with you to understand your vision, taste preferences, and style, so we can create recipes that perfectly align with your establishment. Contact us today to discuss how we can help elevate your menu with customized culinary creations.