Finding the perfect Father's Day gift
Father's Day is a special occasion to celebrate your father and show him how much you care about him. However, choosing the perfect Father's Day gift can be a challenge. Whether your dad is a foodie, a drinks connoisseur or just enjoys the finer things in life, our range of premium, personalised gifts has something for every dad. From high-quality spirits and delicious spice mixes to luxurious hand soaps and organic scented candles, there is always something special to surprise and spoil him.
Why choose makeyour.com?
With more than 100,000 satisfied customers, we are known for unique gifts for unique gift moments
Only products of the highest quality
Razor-sharp printed gifts
Choose between more than 50 designs
Only products of the highest quality
Exclusive spirits recipes
Beers made in collaboration with brewery Van Steenberge
Natural Soy wax-based scented candles
High-class wines directly from small-scale winemakers
Paraben-free bath products
We guarantee quality and only offer products we fully support ourselves. Thus, our drinks and other products are made with love in collaboration with small-scale artisanal partners. Each product passes through extensive quality testing. For us, the content is at least as important as the looks of your gift. So you can be sure that your gift is of high quality.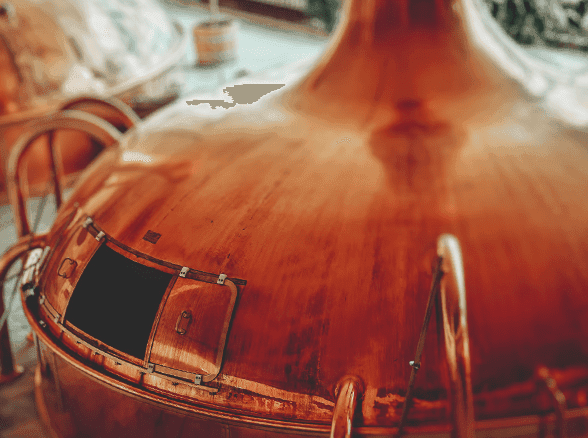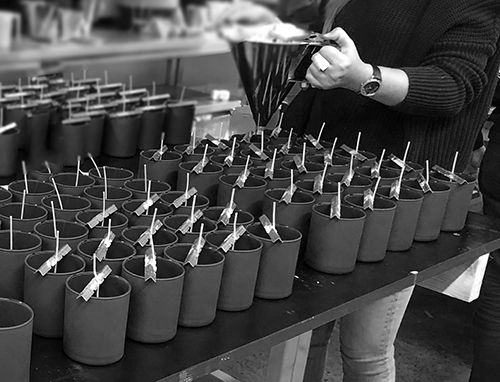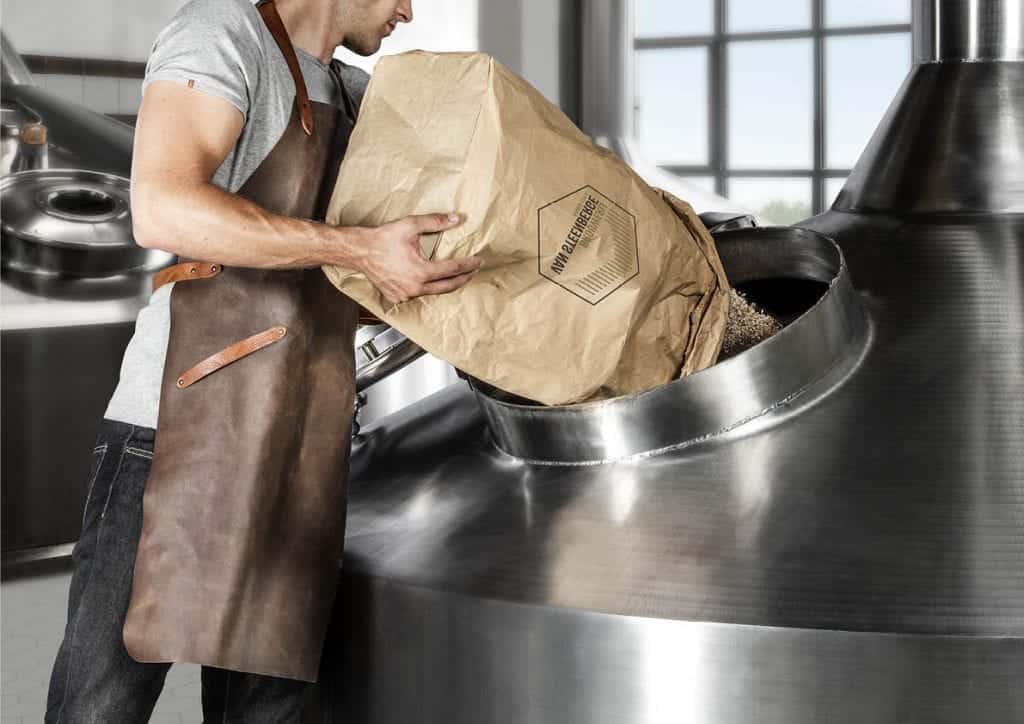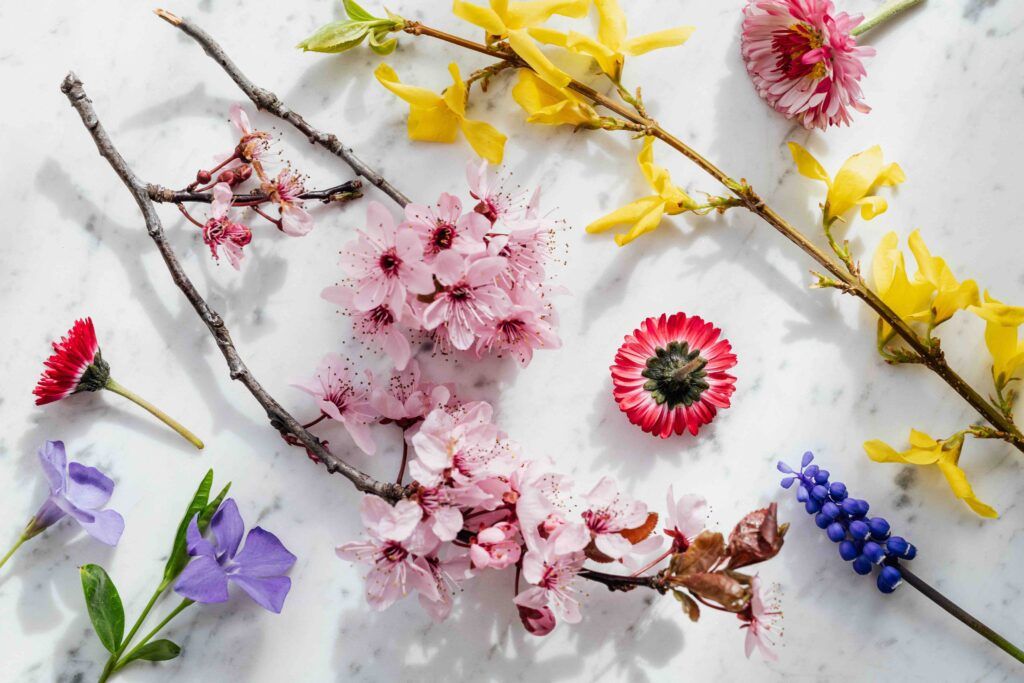 Featured Reviews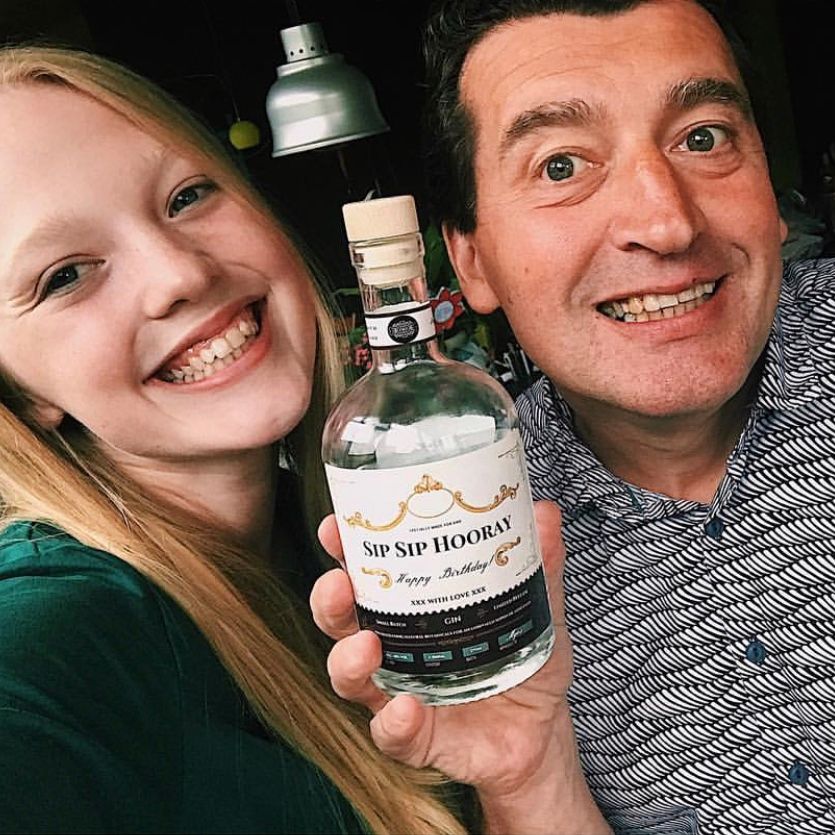 Sofie L.
It was my dad's birthday and I spent a long time looking for a nice product. With this bottle of gin, I immediately had the perfect gift. I also had it in the house within 2 days!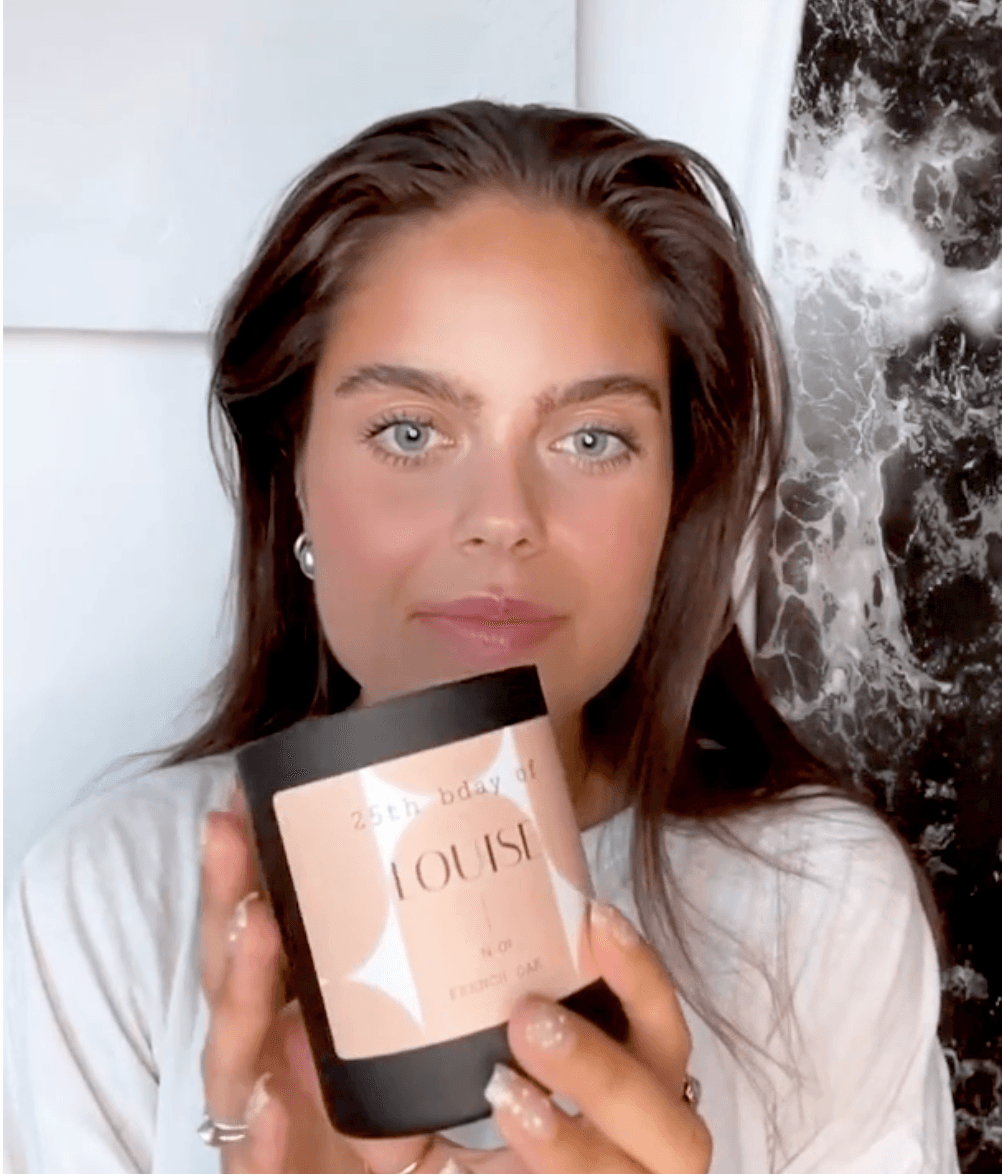 Louise T.
I am absolutely wild about this scented candle with my name. I received it for my 25th birthday. Highly recommended!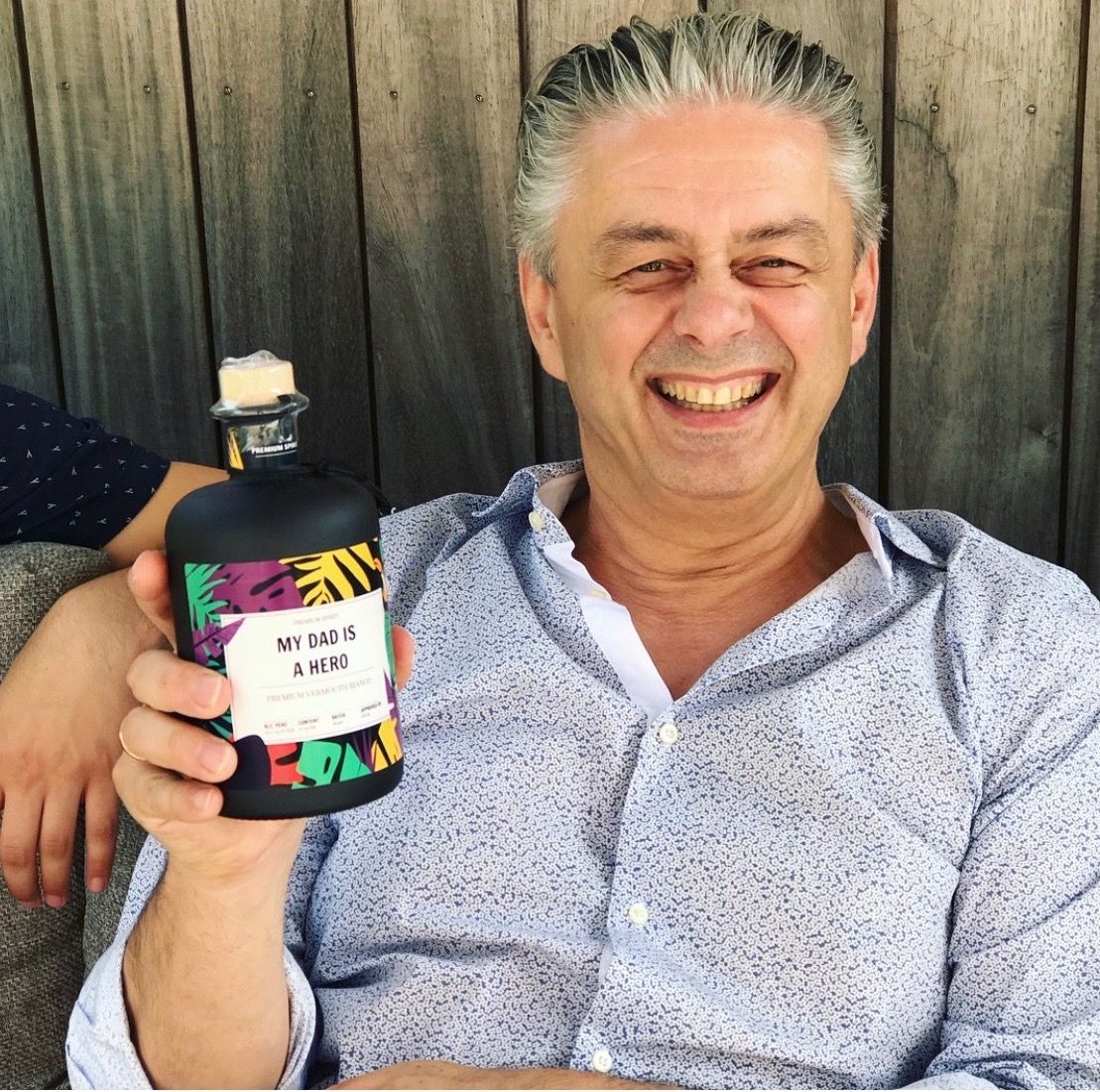 Heidi D.
I ordered Gin for my dad. Very good gin and he loved the personalised label. Very fast delivery. Perfect for a great unique gift.
Make your personalised gift extra fun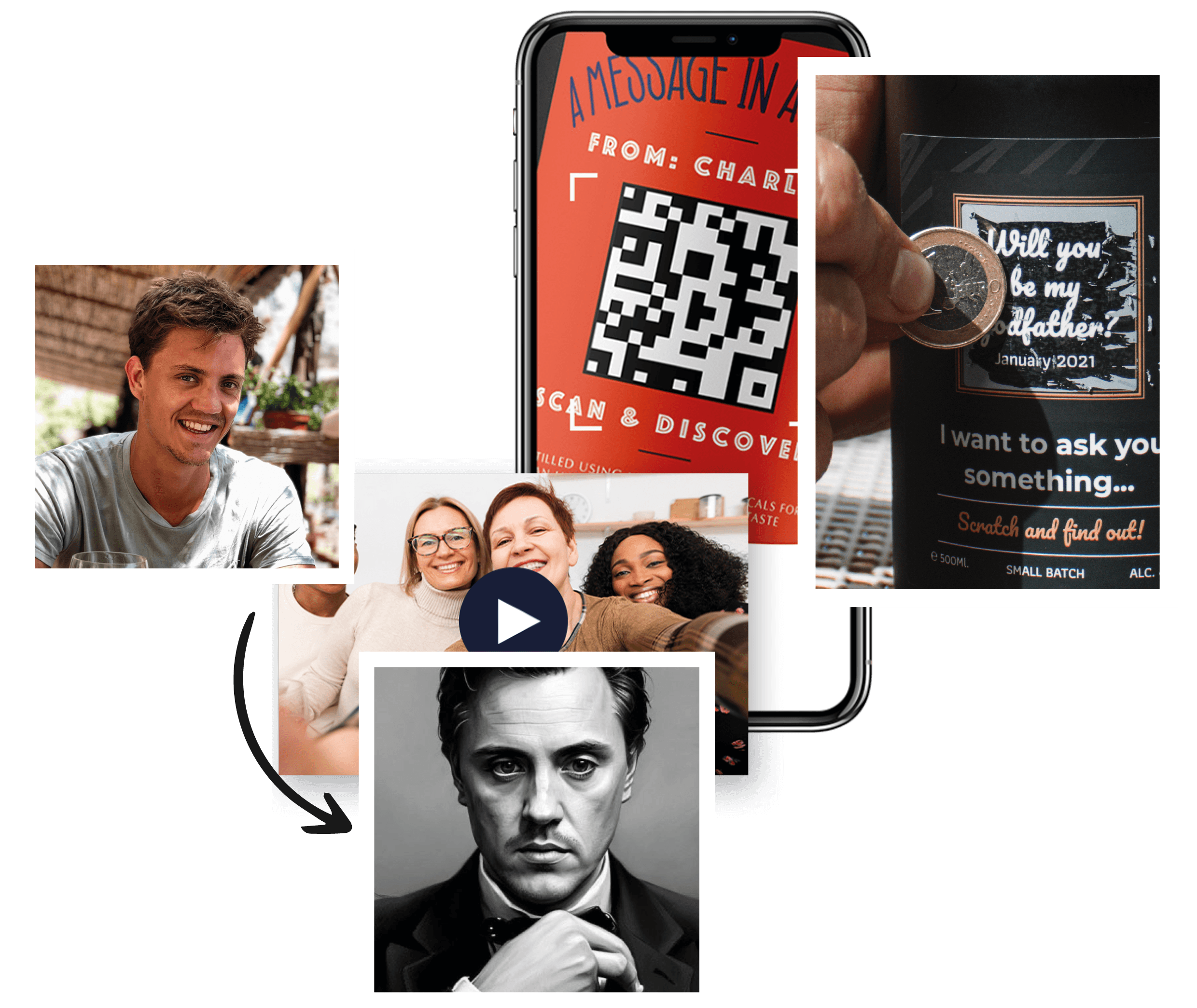 Hide a message behind a scratch layer
Add a QR code with a video or photo message
Artificial intelligence: transform your photos
Why do we celebrate Father's Day?
Father's Day is a special occasion celebrated around the world, although the exact date may vary depending on the country. It is a day dedicated to honouring fathers and the influence they have on their children and on society as a whole. Father's Day is an opportunity to recognise the unique bond fathers have with their children and to show appreciation for the countless ways they enrich our lives. From providing guidance and support to sharing life lessons and creating lasting memories, fathers play a crucial role in our development. On Father's Day, we take time to celebrate and thank these extraordinary men for all they do.
How to choose the perfect Father's Day gift?
Choosing the perfect Father's Day gift can be a challenge, but it doesn't have to be. Start by thinking about your father's personality, interests and tastes. Is he a foodie who appreciates new culinary experiences? Perhaps a selection of premium spice mixes or a bottle of our high-quality olive oil would be an excellent choice. If he is a connoisseur of spirits, a personalised bottle of his favourite liquor would make an unforgettable gift. Most importantly, choose a gift that comes from the heart and shows that you have put time and effort into thinking about what he would really appreciate.
Original and unique Father's Day gift ideas 2024
Looking for something truly unique and special for Father's Day? Then consider one of our premium personalised gifts. A personalised gift not only adds an extra special touch, but it also shows the time and effort you've put into choosing the perfect gift. Whether it's a bottle of his favourite gin, personalised with his name and a special message, or a set of our luxury hand soaps, any of our gifts can be customised to make it extra special. With a personalised gift, you are not only giving a physical item, but also a lasting memory.
Experiencing his child appreciate all he has done and making the effort to show it is often enough as a Father's Day gift. Where are the days when you crafted a Father's Day gift at school! A homemade, somewhat DIY tribute that you handed with due pride to an equally proud dad. If such a gift already made Father's Day good, imagine how hard he will show off such a bottle of wonder drink styled by you.
Different dads, but always the best dads
Every father is unique, with his own interests, passions and personality traits. Whether your dad is a sports fan, a bookworm, a chef in the making, or a whiskey connoisseur, he deserves a Father's Day gift that celebrates his individuality. Our range of premium, personalised gifts can be tailored to each dad's unique preferences, allowing you to find the perfect gift that says, "I know you, I appreciate you, and you are the best dad to me."
Tips for choosing the perfect Father's Day gift
Choosing the perfect Father's Day gift does not have to be stressful. Here are some tips to help you:
Think about his interests: Is your dad a beer lover? Maybe he would appreciate a personalised beer package. Does he love to cook? A set of premium spice mixes or olive oil could be a hit.
Make it personal: Personalised gifts show that you made an effort to find something special. This can be as simple as a bottle of his favourite liquor with his name on it.
Choose something he wouldn't buy for himself: Sometimes the best gifts are the things we wouldn't give ourselves. A luxurious hand soap or an organic scented candle could be just the indulgence your dad didn't know he needed.
Consider the experience: A gift doesn't have to be just an object - it can also be an experience. A bottle of his favourite liquor, for example, is not just a drink, but an experience to be enjoyed and shared.
Favourites among Father's Day gifts 2024
Choosing liquor as a Father's Day gift and emptying it together is a delight. First, as a family moment. Secondly, the pater familias will clearly taste and appreciate the quality of our artisanally distilled or brewed range. You probably know what he prefers, but should you be in doubt, these are renowned success gifts.
Father's Day whisky
For the Abernathy family, Father's Day is whiskey business. For generations, fathers have passed on their recipes to their sons. Makeyour.com's unique recipe is a Scotch blend that the current generation chose especially for us. Its whiskey Father's Day flavour is smooth and accessible, yet complex enough to provide even the true whiskey drinker with a Father's Day gift that stands the test.
Father's day gin
Thinking about an original Father's Day gift gin answer is a correct line of thought. Your geGIN head will be over the moon with the spicy of the three, which at the risk of being accused of stereotyping could be called the most masculine. Though the citrus gin (our bestseller!) and the floral gin (which is a bit more lovely) will massage the tastePApills just as much!
Father's Day gift wine
As a kid, did your dad once let you taste his glass of wine for laughs? You can instantly rekindle that childhood memory with an excellent French, Spanish or Italian Chateau Du Papa. As bland as that pun, the flavour our personally vetted wineries extract from their passionately tended grapes is haunting. Choosing wine as an original Father's Day gift? Top plan!
Dad's pint
Yes, beer is a classic Father's Day gift, but a personalised bottle named after him is just a bit more special. This makes it a hop and skip tribute to your mentor, especially if you know whether he prefers his pints to be blonde, dark or amber. If not, you will have to go for the trio box so that your Father's Day gift covers the whole spectrum.
Six steps to great Father's Day gift:
A gift for dad will be in your pocket in no time via makeyour.com's tool:
Choose his favourite drink
Choose the flavour
Personalise a basic design or upload your own creation
Complete the order
Present the Father's Day gift
Enjoy it together!
Antwerp Father's Day falls earlier
Throughout Belgium and the rest of the world, Father's Day falls on the second Sunday in June. Except in Antwerp. There, they stick to March 19. The reason for that difference is religious. 19 March is the name day of St Joseph, the father of Jesus, a figure of some standing in the Christian faith. Other historically Catholic countries, such as Spain and Portugal, have celebrated Father's Day on that day as long as 1479 for the same reason.
History of father's day
For the very first Father's Day gift and thus the history behind Father's Day, we have to go to 1909, shortly after the US Civil War. At that time, a certain Mrs Sonora Smart Dodd lived and she admired the heroic deeds that her father - and by extension all fathers - had done during the war to such an extent that she felt it was appropriate to have a holiday in return. Especially considering the hard work the men of the house did to put bread on the table and wood in the fireplace.
Locally, her initiative caught on nicely. In her hometown of Spokane, families celebrated the first official Father's Day on 19 June 1910. Father Dodd's birthday. So the first Father's Day gift was in fact a village celebration. Those who want to be authentic know the bar is set. Around the 1960s, the tradition of giving a Father's Day gift every second Sunday in June blew over to Europe, where, admittedly, a different kind of Father's Day already existed in most countries. Some stuck to that, others switched to the new date and still others felt a Father's Day could be added.
Surprise your father with a luxury gift
Fathers deserve to be spoiled, and Father's Day is the perfect occasion to do so. Treat your dad to a truly luxurious gift that will make his day extra special. Maybe he loves a good glass of whisky after a long day. A personalised bottle of our premium whisky would then be an excellent choice. Or maybe he enjoys the simple luxury of a high-quality hand soap or an organic scented candle. Whatever his taste, a luxury gift shows that you appreciate him and have taken the time to choose something special for him.
Unique Father's Day gifts for the dad who has everything
We all know that father who seems to have what he needs or wants. Finding the perfect Father's Day gift for such a father can be tricky, but not impossible. Think outside the box and choose something he might not buy for himself, but would appreciate. A set of our exclusive balsamic vinegar and olive oil, for example, would be a real treat for a dad who loves to cook. Or perhaps a personalised non-alcoholic drink would surprise and delight him. The important thing is to choose a gift that reflects his personality and taste, even if he already "has everything".
Make Father's Day 2024 even more special with a personalised gift
There is something special about receiving a gift that is made just for you. A personalised gift adds an extra layer of thoughtfulness and care to your Father's Day surprise. From a personalised bottle of his favourite drink to a set of our hand soaps with his name on them, a personalised gift is a wonderful way to show your dad how much you care. It's not just the gift itself that counts, but also the effort and thoughtfulness you've put into it. A personalised gift is a tangible reminder of the special bond you share and a way to show your father how much he means to you.
When is Father's Day in the coming years?
Father's Day is traditionally celebrated on the third Sunday of June, which means the date is slightly different every year. Here are the dates for the coming years:
2023: 18 June 2023
2024: 16 June 2024
2025: 15 June 2025
2026: 21 June 2026
2027: 20 June 2027
Regardless of the exact date, it is important to mark this day in your diary and take the time to show your father how much he means to you.