The Perfect Gift for Her - Personalised and Unique
Surprise the special woman in your life with one of our premium, personalised gifts. Women deserve a treat. So buy a personalised gift for her. A bottle of her favourite drink dedicated entirely to her. A heavenly scented candle that intoxicates every relaxing moment in pink scent. She will be so impressed that will beam with happiness, laugh with pleasure or shed a tear with emotion. Whether she is a lover of fine wines, scented candles, or luxurious bath products, we have something to spoil her. Each gift is specially selected for its quality and can be personalised to make it extra special.
Why choose makeyour.com?
With more than 100,000 satisfied customers, we are known for unique gifts for unique gift moments
Only products of the highest quality
Razor-sharp printed gifts
Choose between more than 50 designs
Only products of the highest quality
Exclusive spirits recipes
Beers made in collaboration with brewery Van Steenberge
Natural Soy wax-based scented candles
High-class wines directly from small-scale winemakers
Paraben-free bath products
We guarantee quality and only offer products we fully support ourselves. Thus, our drinks and other products are made with love in collaboration with small-scale artisanal partners. Each product passes through extensive quality testing. For us, the content is at least as important as the looks of your gift. So you can be sure that your gift is of high quality.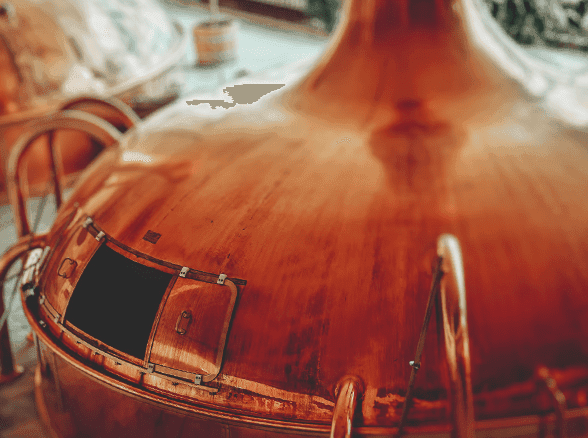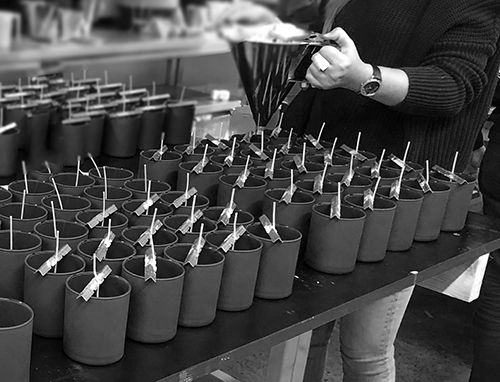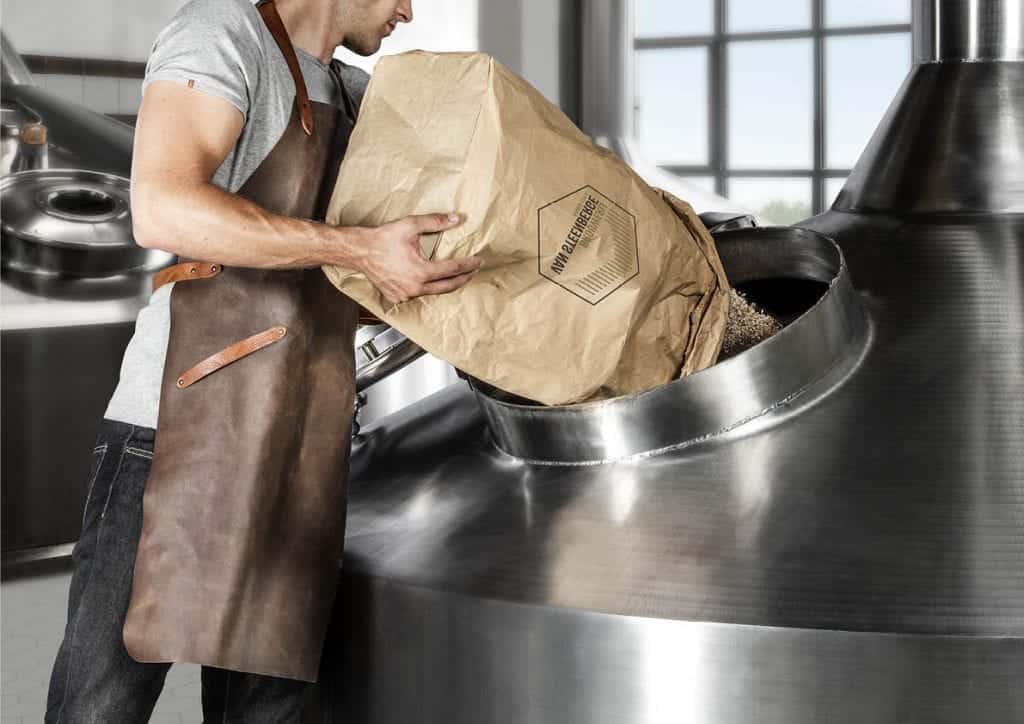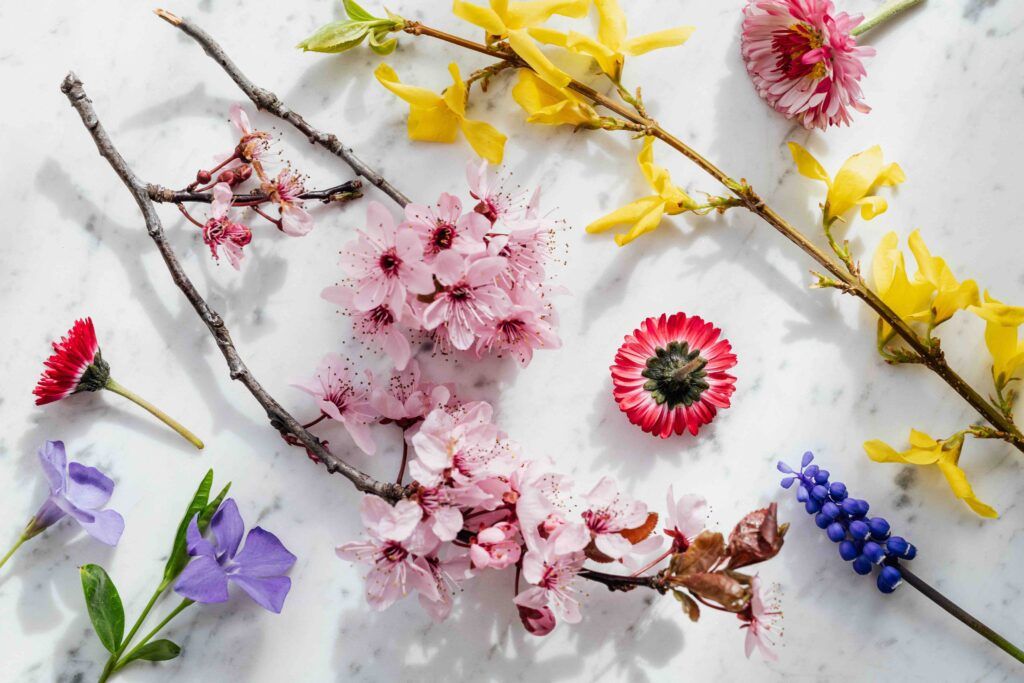 Featured Reviews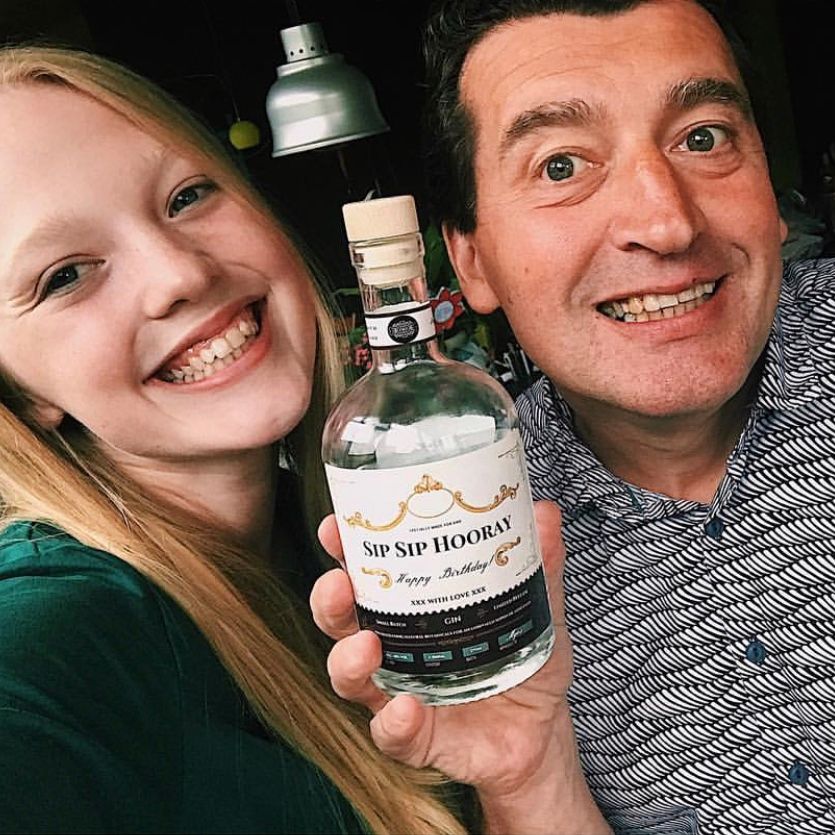 Sofie L.
It was my dad's birthday and I spent a long time looking for a nice product. With this bottle of gin, I immediately had the perfect gift. I also had it in the house within 2 days!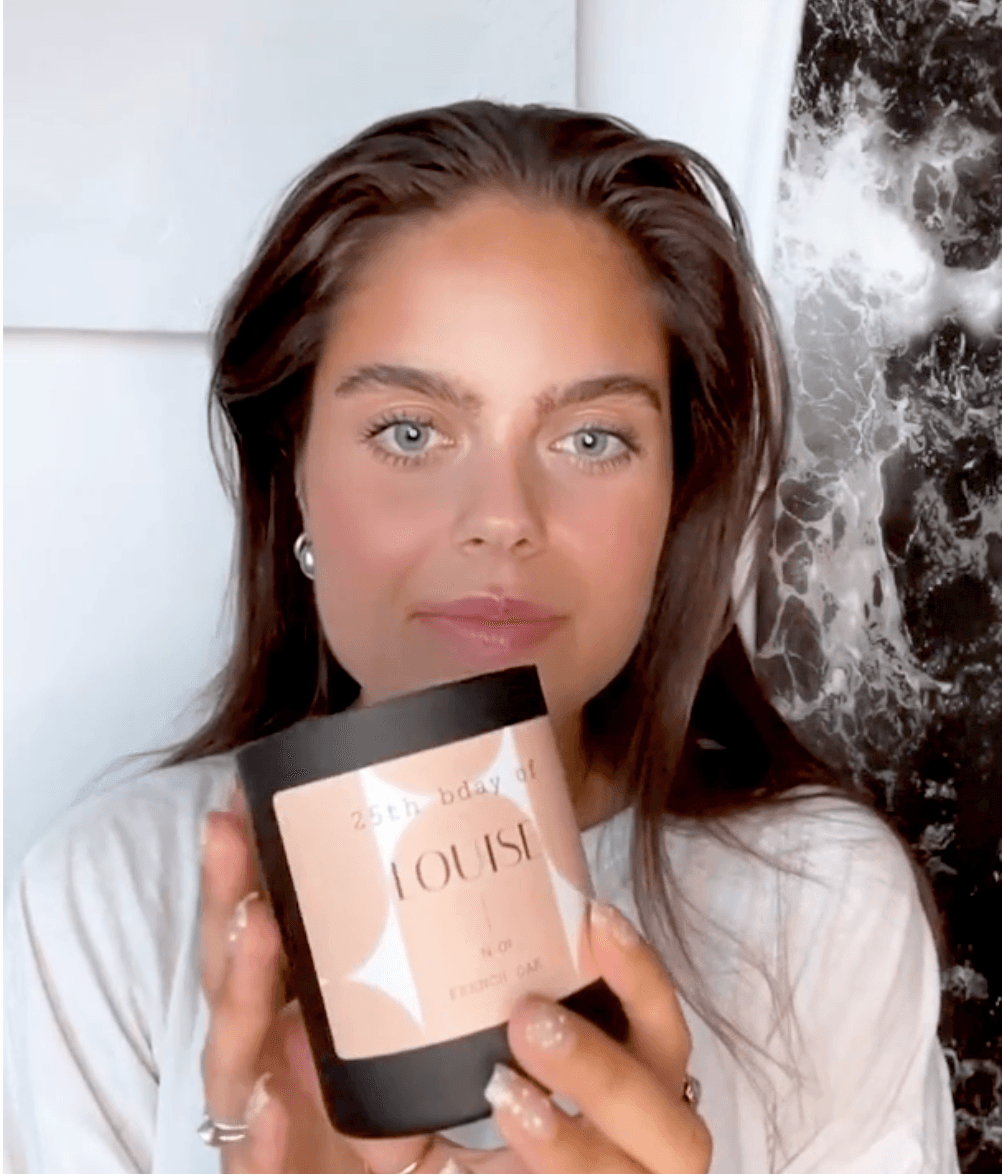 Louise T.
I am absolutely wild about this scented candle with my name. I received it for my 25th birthday. Highly recommended!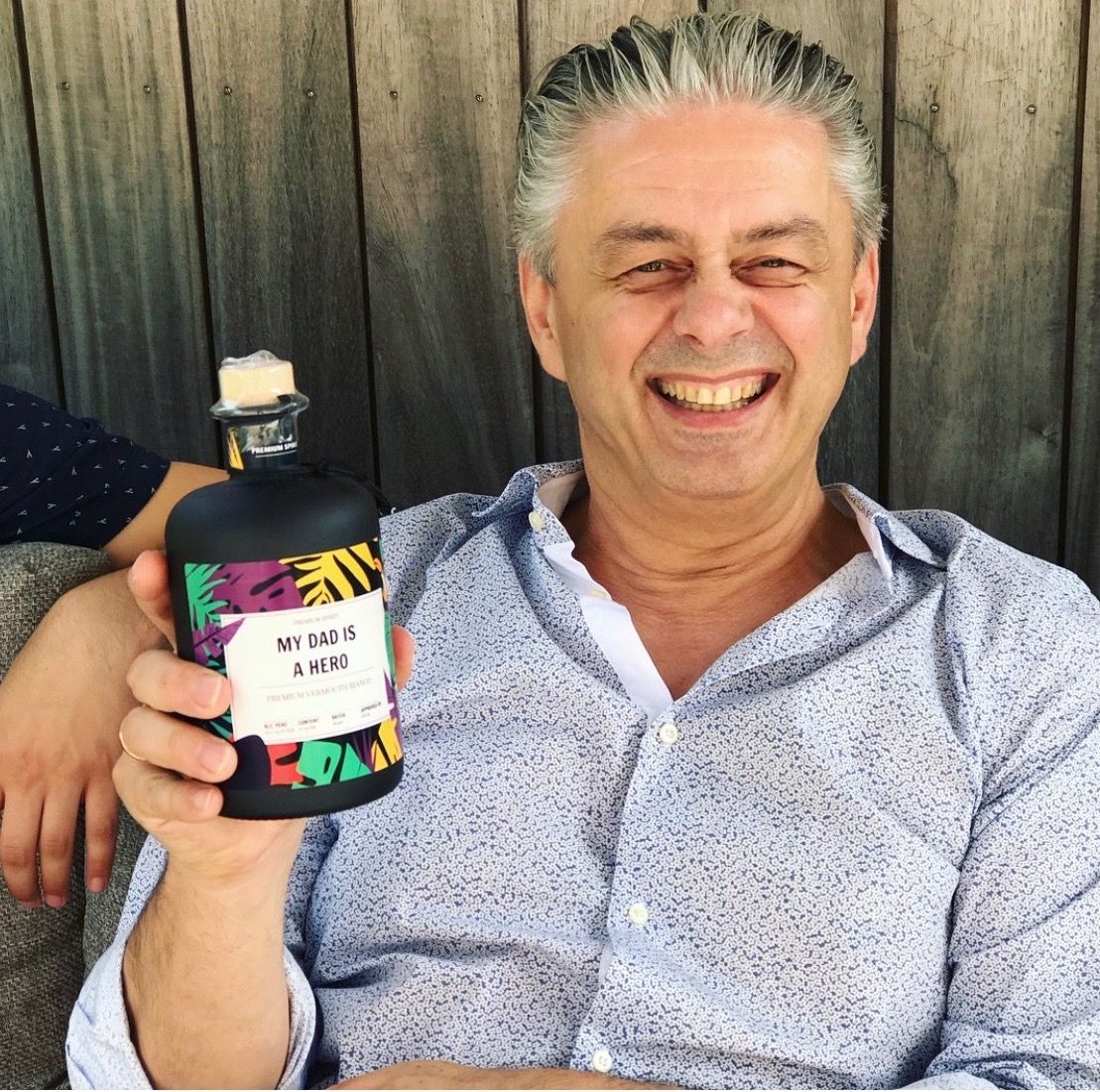 Heidi D.
I ordered Gin for my dad. Very good gin and he loved the personalised label. Very fast delivery. Perfect for a great unique gift.
Make your personalised gift extra fun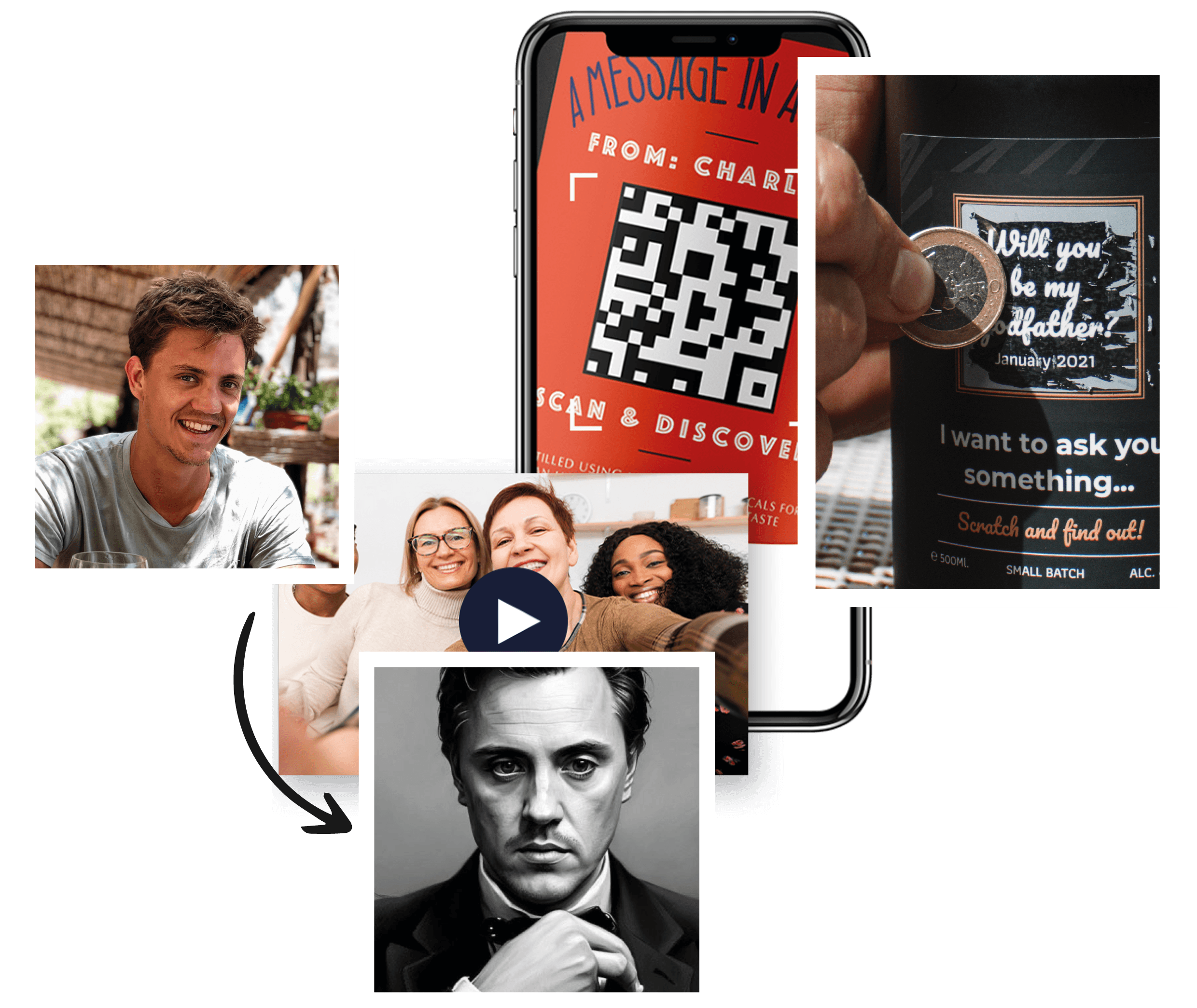 Hide a message behind a scratch layer
Add a QR code with a video or photo message
Artificial intelligence: transform your photos
The Importance of Choosing the Right Gift for Her
A carefully chosen gift can be a powerful way to show the special woman in your life how much you care about her. It is a way to show your love, appreciation and respect, and to show that you know and understand her. Whether she loves fine wines, luxurious bath products, or artisanal foods, the right gift can make a big impact.
Plenty of occasions to buy her a gift
True courtiers know that they should surprise their muse spontaneously on a regular basis. Using small gifts for her shows how special she is. You can simply tell the lady in question or you can buy her a personalised gift. That immediately gives more weight to the message. Besides, there are occasions when you are morally obliged to present a gift for her:
Relationship or wedding anniversary: those who have been together for x-number of years can drink one together from a personalised gift for her. Or burn a candle symbolising the fiery relationship.
Valentine's Day: even if you have agreed not to celebrate Valentine's Day, most ladies still secretly hope or nice gifts for her.
Birthday: although they will deny it steely themselves, women age. Ease the suffering with a personalised gift for her birthday.
End-of-year period: the women you are sitting around the Christmas table or New Year's meal with will be over the moon if you incorporate the greeting card into a personalised gift for her.
Personalised Gifts: A Touch of Luxury
Personalised gifts are a great way to show her how special she is. They show that you have taken the time and effort to choose something unique for her. Whether it is a personalised bottle of wine, a set of scented candles with her name on them, or a bath salts with a special message, she is sure to appreciate the extra attention.
Finding the Perfect Gift for Her
Finding the perfect gift for her can be a challenge. It is important to think about her personal tastes, interests and lifestyle. Think about what she does in her free time, what types of products she likes, and what makes her unique. This will help you choose a gift she will really appreciate.
Surprise Her with a Unique Gift
Nothing says 'I love you' like a unique gift made just for her. Whether it's a birthday, anniversary, or just an ordinary day, a unique gift can put a smile on her face. Our selection of premium, personalised gifts offers countless ways to surprise and spoil her.
How To Really Surprise Her
To really surprise her, it is important to think outside the box and use your creativity. Instead of opting for a standard gift, create a unique and personalised experience that will stay with her for a long time. For example, organise a surprise party with her loved ones, plan an unexpected weekend trip or prepare a romantic dinner for her. In addition, choosing a personalised gift is a great way to surprise her, as it shows that you have taken the time and effort to create something special for her.
What Are Fun Gifts for Women?
Fun gifts for women can vary depending on their personal preferences and interests. Some popular options include jewellery, personalised photo frames, luxury bath products, scented candles, fashion accessories and cookware. Experiential gifts, such as wellness days, concert tickets or cooking workshops, can also appeal. Most importantly, consider her personality and passions when choosing the perfect gift. However, our premium personalised gifts she will definitely not expect. Surprise her with a tasty product and design it entirely around her personality. The quality product along with the emotional design will ensure that you will definitely score.
What do women prefer to get as a gift?
What women prefer to receive as a gift can vary from person to person. In general, women appreciate gifts that are thoughtful, personalised and of high quality. Personalised gifts, such as a custom-made piece of jewellery or a monogrammed handbag, are often popular because they are unique and special. In addition, experiential gifts, such as trips, spa days or special dinners, are popular because they offer a chance to spend time together and create lasting memories.
What Can I Give My Girlfriend For Her Birthday?
For your girlfriend's birthday, consider giving a gift that reflects her personal tastes and interests. Consider personalised jewellery, a special photo frame with a beautiful picture of you together, or a luxurious scented candle in her favourite scent. Experiential gifts, such as a romantic weekend getaway, a cooking workshop or a concert, can also be great to enjoy together.
Why Choose Our Personalised Gifts for Her?
Our personalised gifts are carefully selected for their quality and uniqueness. Each gift can be customised to make it extra special, whether it is engraving her name, adding a special message, or choosing a specific design. By choosing one of our personalised gifts, you are giving her something she cannot find anywhere else.
The Joy of Giving a Personalised Gift
Giving a personalised gift is an experience that is as satisfying for the giver as it is for the recipient. The process of choosing the perfect gift, personalising it, and seeing her reaction when she opens it is an experience you will cherish. It's a way of saying 'I love you' that goes beyond words.
Awesome gift ideas for awesome women
Keep coming up with fun gifts for her is a challenge. However, surpassing that one nice gift for your girlfriend is possible. In a personalised gift for her, you combine top quality with emotional value. That this golden gift tip will disappoint neither girlfriend nor sister is just about certain.
Gift ideas for the Wine Lover
Another classic gift idea for her: wine that is better when it is fresh. That's when you end up with white wine or rosé. Both types in the makeyour.com range rise far above mediocrity and by adorning the personalised gift for her with your own label, it will taste even sweeter. For the woman who loves a good glass of wine, we have a selection of premium wines that are sure to please. Choose from our selection of wines, cava or champagne and personalise the bottle with her name or a special message. This is a gift she is sure to treasure.
Pamper Her with Luxury Bath Products
If she loves a little pampering, our luxury bath products are sure to please. Choose from our range of hand soaps, bath salts and organic scented candles, each carefully made with high-quality ingredients. Personalise your gift with her name or a special message to make it extra special.
The Perfect Gift for the Lover of Fine Foods
If she is a foodie, she is sure to enjoy our selection of premium food products. Choose from our selection of spirits, non-alcoholic drinks, olive oil, balsamic, beers, and spice mixes. Each product is high quality and can be personalised to make it a unique gift.
Sparkling cava
When a clique of kadulle girls get together, bubbles are invariably on the table. Cava can count as a gift idea for her and even more so if it includes a sparkling compliment, a bubbly allusion to her personality or a photo of the clique in question. Can this Spanish sparkling wine be your personalised gift for her?
Romantic candle
Then again, a nice gift for your girlfriend is an organic scented candle. Cosy together by candlelight coming from 100% organic ingredients...blissful! Especially with a declaration of love or a bold slogan like 'light me if you want a blow job' on it, this personalised gift for her brings romance into your home.
Or use the surprise effect
Had you thought of an original gift for her before? That's a challenge, but we're pretty sure this gift tip will surprise girlfriend x, mother y or aunt z. To be on the safe side, we add a second original gift for her.
Lovely olive oil
Kitchen princesses will be proud to have this superfood on their kitchen counter. After all, olive oil is healthy. In fact, the one you are going to create a personalised gift for her with won a prestigious award as a Tuscan regional product. There are worse things that could be named after you.
Video message
Add a mysterious QR code to the design and hide a video message behind it. A video from the past or present, an animated text, a dance or live serenade...anything to make the gift unforgettable for her when she scans the code.
Celebrate Her Special Day
There is no better way to celebrate her birthday, anniversary, or any other special day than with a carefully chosen, personalised gift. Not only does it show your love and appreciation, but it also gives her something tangible to cherish long after the day is over. A personalised gift, be it a bottle of her favourite wine with a special message, or a set of luxury bath products with her name on it, can prolong the joy of her special day and give her a lasting memory.
Show Your Love and Appreciation
Giving a gift is one of the oldest and most universal ways of showing love and appreciation. A gift is more than just a material object; it is an expression of the time, effort and thought you put into choosing it. A personalised gift adds an extra layer of meaning to this gesture, making it even more special. It is a way of saying 'I love you' that goes beyond words.
Make Ordinary Days Extraordinary
Who says you need a special occasion to give a gift? Sometimes the best time to give a gift is just an ordinary day. Giving a gift without a specific reason can turn an ordinary day into something extraordinary. It is a way of saying 'I am thinking of you' and 'you are special', and it can put a smile on her face even on the most ordinary day.
Strengthen Your Bond
Giving a gift can also be a way to strengthen your bond with her. It is a chance to show that you know and understand her, and that you value what makes her unique. A personalised gift made especially for her can show her how deep your feelings for her are and how much you appreciate her.
Create Unforgettable Memories
Finally, giving a gift can help create unforgettable memories. The moment she opens the gift, the surprise and joy on her face, and the warm feelings she has every time she sees or uses the gift, these are moments and feelings that both you and she will cherish. By choosing a personalised gift, you will make these memories even more special and ensure they leave a lasting impression.
Support Her Passions and Interests
A gift that closely matches her passions and interests shows that you appreciate her for who she is and that you pay attention to what makes her truly happy. Whether she is a lover of fine wines, a foodie, or someone who enjoys spending time on self-care, a personalised gift that reflects her hobbies and interests is sure to impress her. It is a way of showing that you support and encourage her in her passions, and that you are proud of who she is.
Help Her Relax and Unwind
Life can be hectic and stressful, and everyone can use a little help to relax and unwind from time to time. By giving a gift that helps her relax, you not only show your love and care, but also give her a chance to escape from the daily hustle and bustle for a while. Luxury bath products, scented candles or a personalised bottle of her favourite drink can help her take a well-deserved break and recharge.
Celebrate Her Achievements and Successes
It is important to recognise and celebrate her achievements and successes, whether it is reaching a milestone at work, completing a project, or reaching a personal goal. A carefully chosen, personalised gift can show her that you are proud of what she has achieved and that you appreciate her efforts. It can also motivate and inspire her to continue pursuing her dreams and ambitions.
Personalised gift for her, ready in six steps:
Creating a personalised gift for her through makeyour.com's tool is fun, easy and will blow her mind. Here's how it works:
Choose the product
Select the flavour or aroma
Choose the bottle or size
Personalise a basic design or upload your own creation
Complete the order
Present your personalised gift to her
Enjoy it together
Our fast delivery times are legendary. A personalised gift for her ordered before 9am can arrive the very next day. Please understand that there are always delays during transport and that we stop production on weekends.