Unique Photo Gifts for Every Occasion
Photo gifts are the perfect way to share your best memories in a creative and personal way. Whether you want to capture an unforgettable moment or surprise someone special, our selection of photo gifts can help you create something truly unique.
Why choose makeyour.com?
With more than 100,000 satisfied customers, we are known for unique gifts for unique gift moments
Only products of the highest quality
Razor-sharp printed gifts
Choose between more than 50 designs
Only products of the highest quality
Exclusive spirits recipes
Beers made in collaboration with brewery Van Steenberge
Natural Soy wax-based scented candles
High-class wines directly from small-scale winemakers
Paraben-free bath products
We guarantee quality and only offer products we fully support ourselves. Thus, our drinks and other products are made with love in collaboration with small-scale artisanal partners. Each product passes through extensive quality testing. For us, the content is at least as important as the looks of your gift. So you can be sure that your gift is of high quality.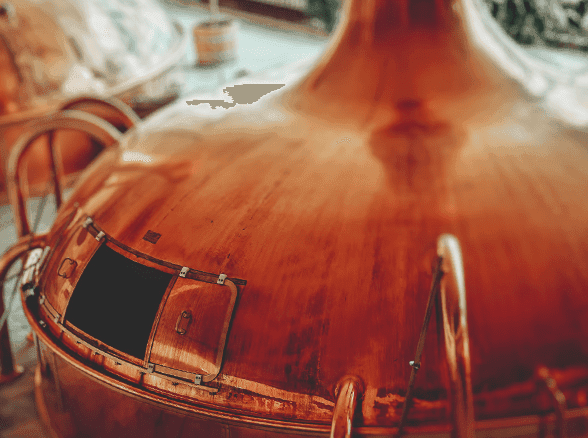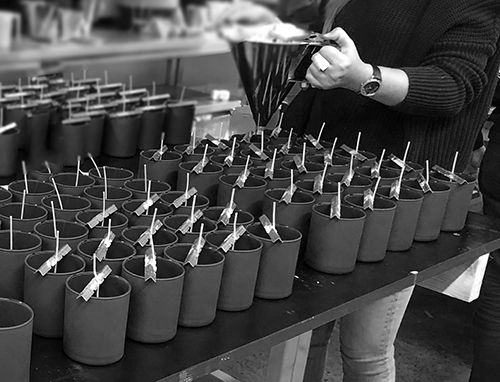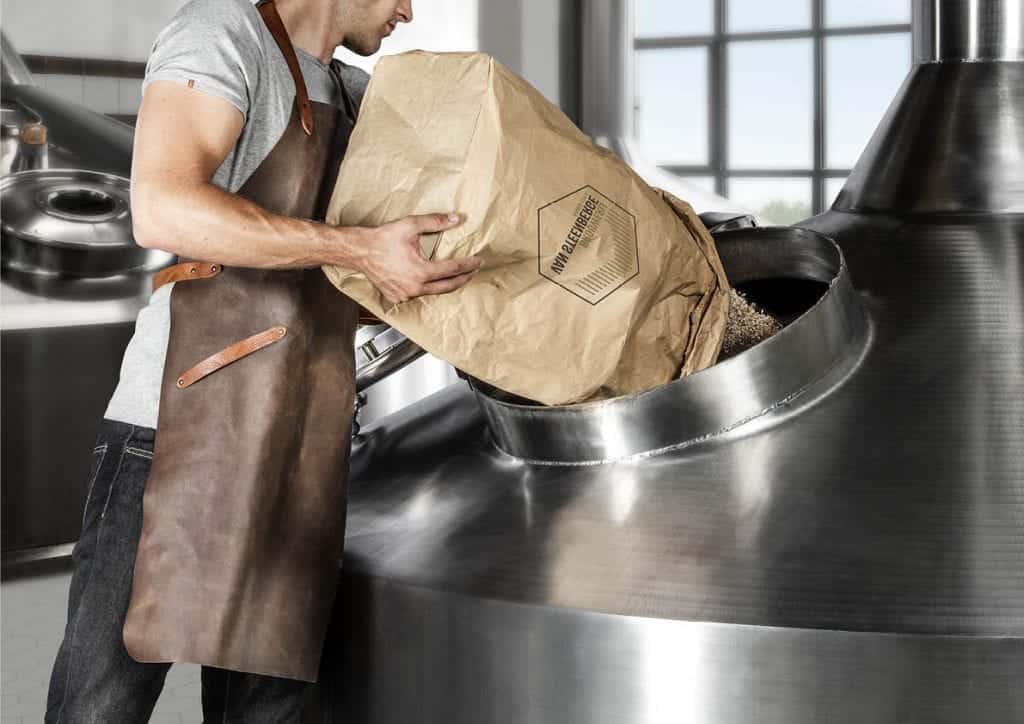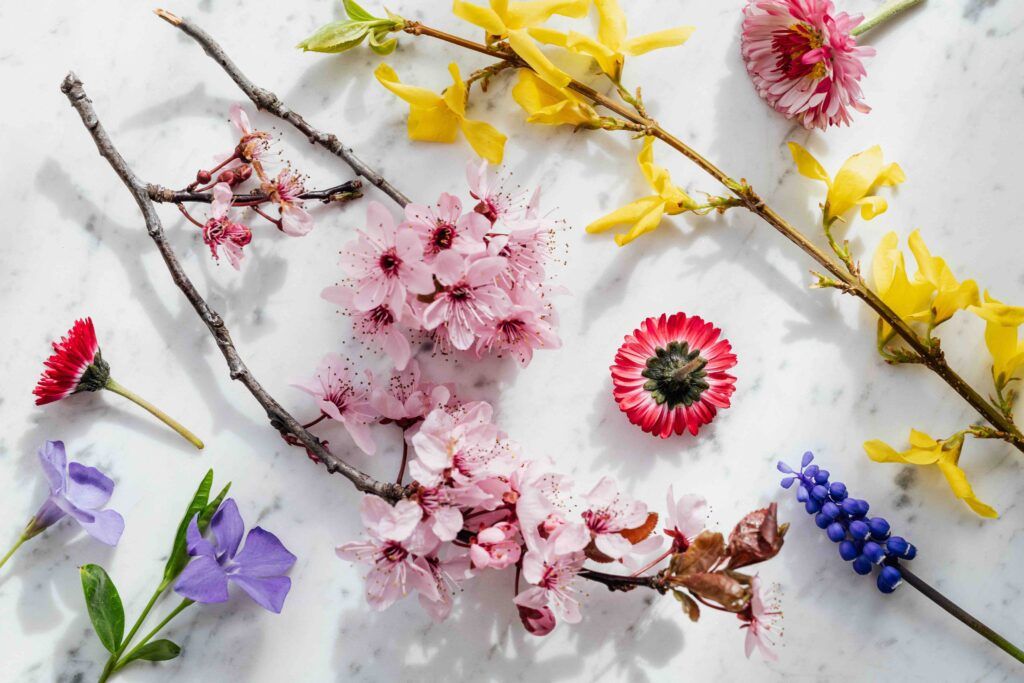 Featured Reviews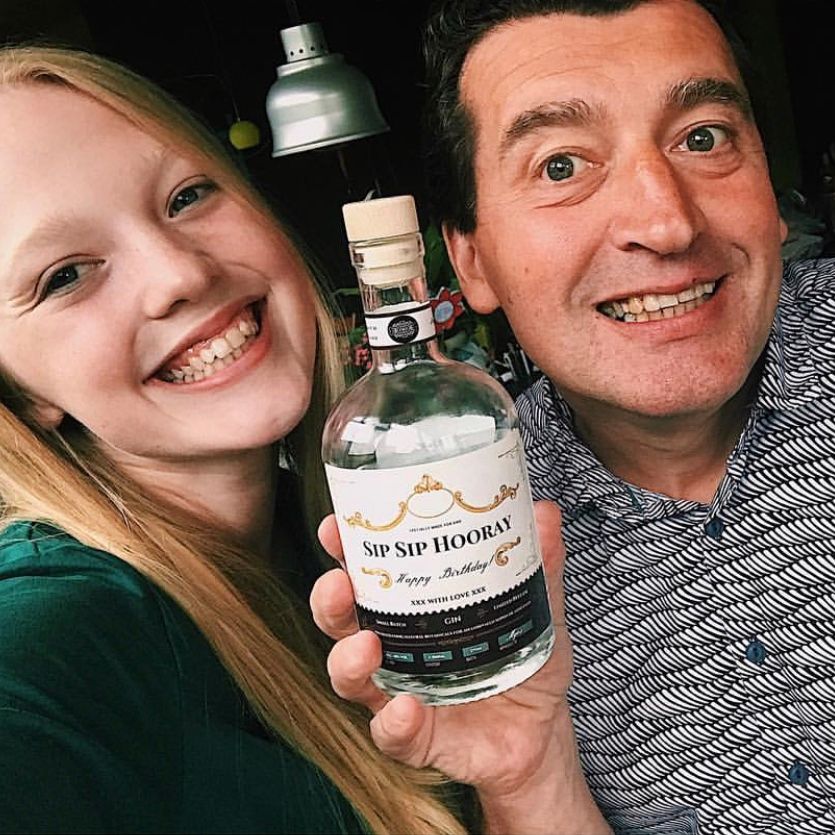 Sofie L.
It was my dad's birthday and I spent a long time looking for a nice product. With this bottle of gin, I immediately had the perfect gift. I also had it in the house within 2 days!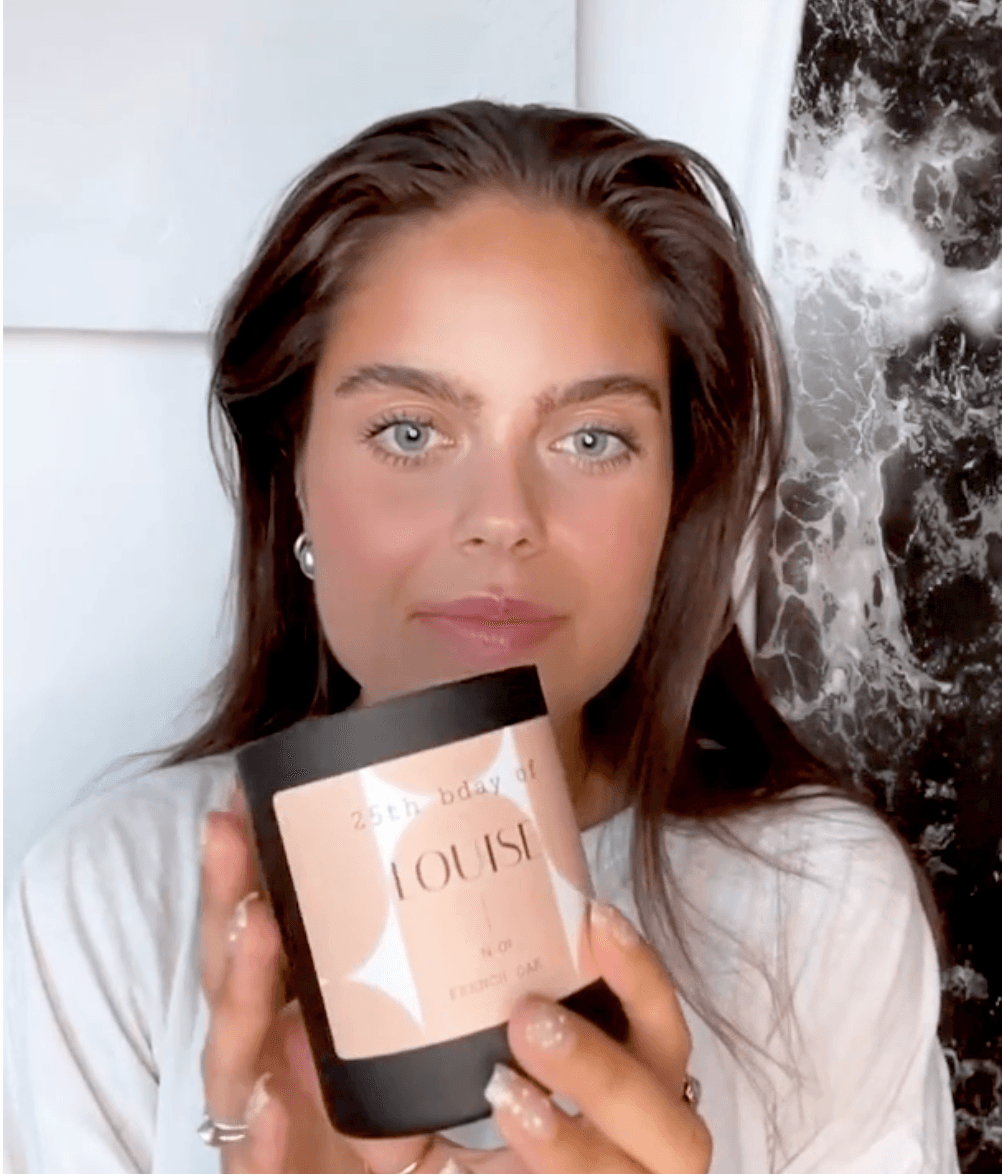 Louise T.
I am absolutely wild about this scented candle with my name. I received it for my 25th birthday. Highly recommended!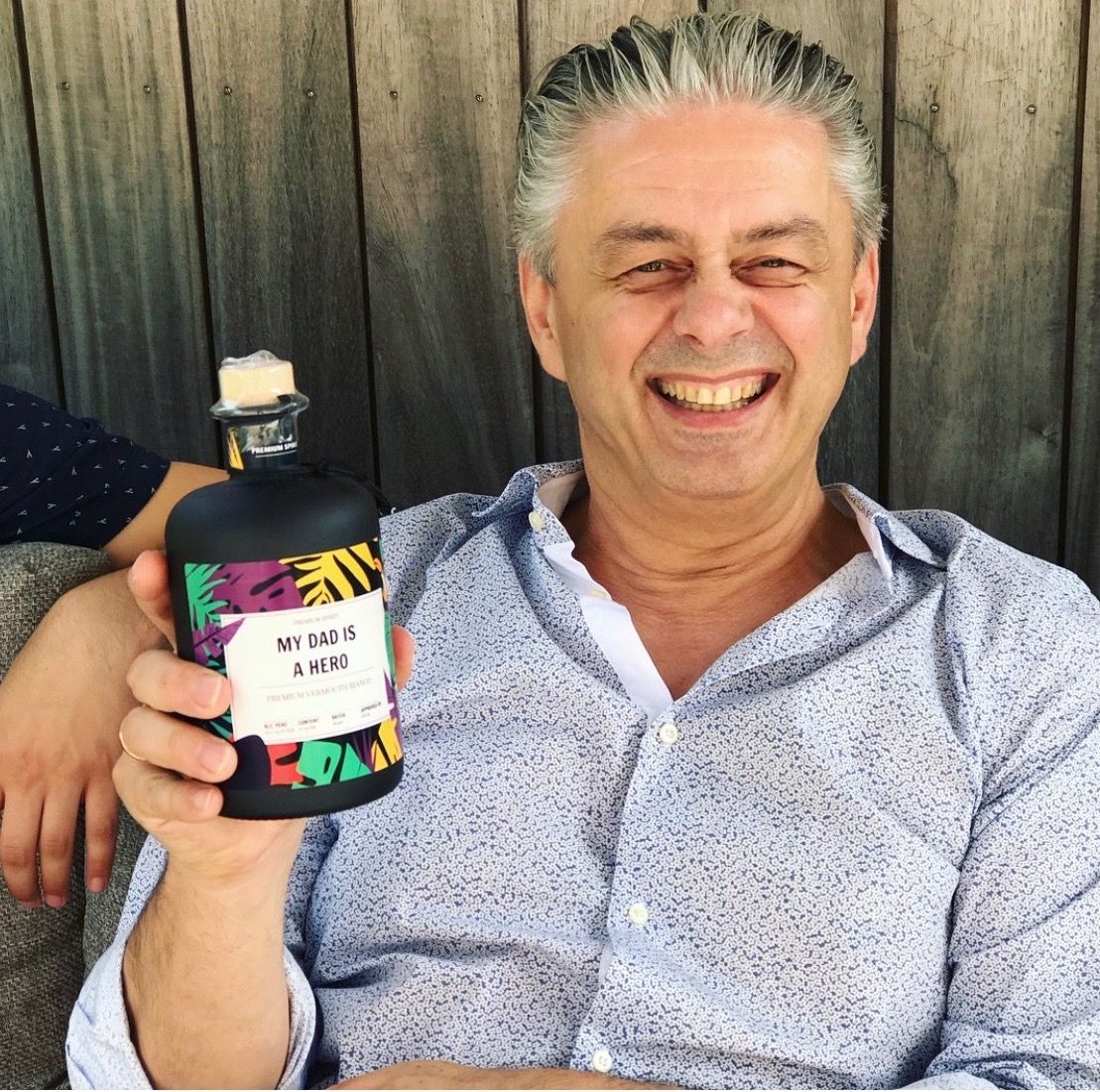 Heidi D.
I ordered Gin for my dad. Very good gin and he loved the personalised label. Very fast delivery. Perfect for a great unique gift.
Make your personalised gift extra fun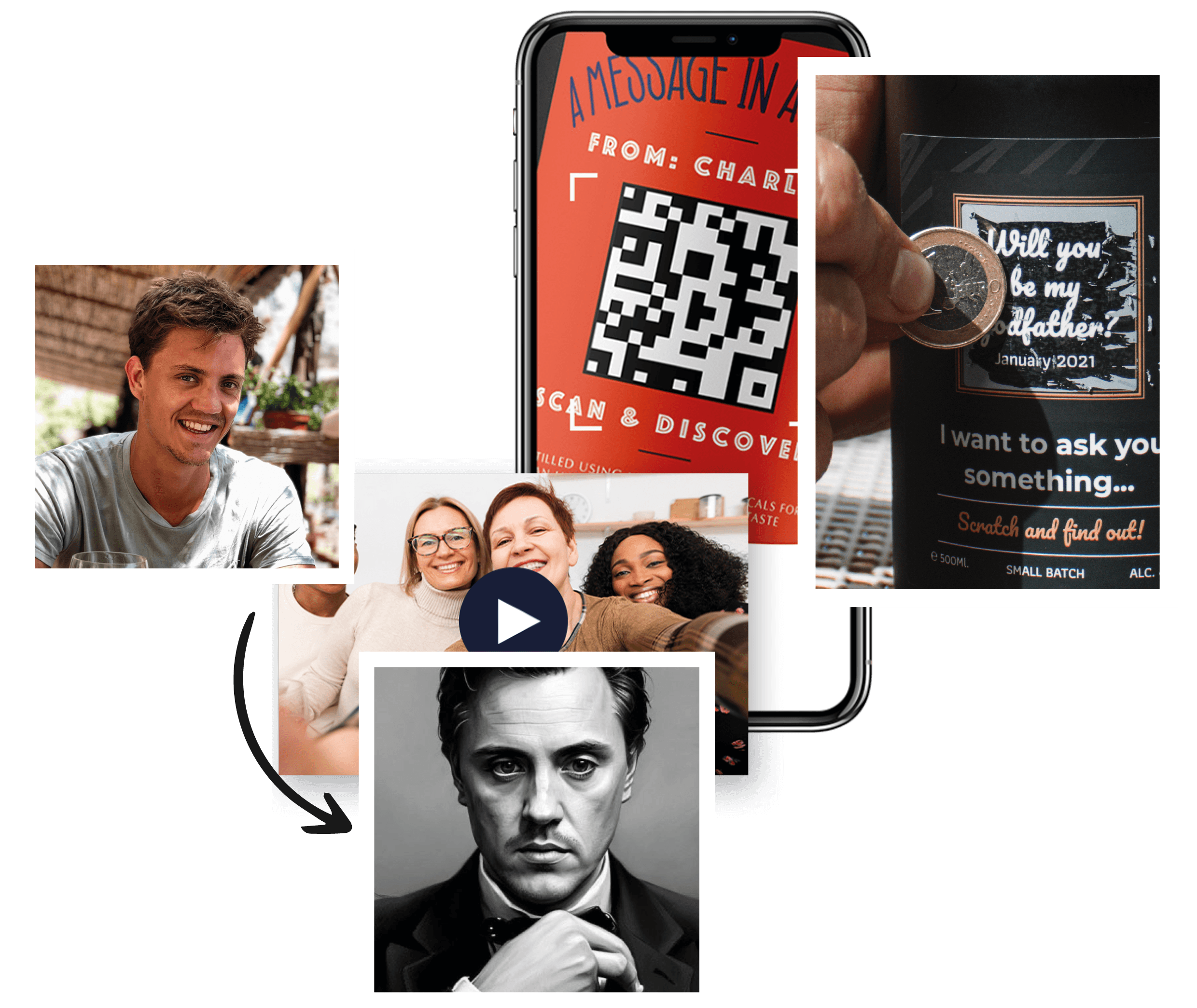 Hide a message behind a scratch layer
Add a QR code with a video or photo message
Artificial intelligence: transform your photos
The Magic of Photo Gifts
Photo gifts have a special magic. They can take us back to a specific moment, feeling or place we want to cherish. They are a tangible reminder of the moments that make our lives worth living. By placing your favourite photos on a gift, you create something that is both personal and meaningful.
The Perfect Photo Gift for Every Occasion
Photo gifts are versatile and can be given for almost any occasion. They are the perfect gift for birthdays, anniversaries, weddings, births, graduations, or just to let someone know you are thinking of them. With our wide selection of photo gifts, you can find the perfect gift for any occasion.
How to Choose the Perfect Photo Gift?
Choosing the perfect photo gift depends on the person and the occasion. Consider the recipient's taste, their interests and the nature of the occasion. The best photos for photo gifts are those that evoke an emotional response, such as a photo of a special moment or a photo that reflects the unique bond between people.
Create your own unique photo gift
With us, you can create your own unique photo gift. The process is simple: choose a product from our range, upload your favourite photo, and add a personalised message if required. We will take care of the rest. The result is a beautiful photo gift made with love and attention.
Photo gifts that are truly personal
Our photo gifts are more than just a photo on a product. They are a way to share your feelings, your memories and your love in a way that is truly personal. Every photo gift you order from us is made with the utmost care and attention, to ensure that the result is as special as the memories it captures.
Photo gift with a smile or a tear
Photo gifts come in many applications. Every photo evokes an emotion. In turn, other photos have great personal meaning for both the giver and the warrior of the photo gift. Depending on the person and the occasion, we like to tip some photo gift ideas:
The birthday boy or girl at their best/worst
Celebrating a birthday is easy with a year in review thanks to a collage. In it, the happy highs and embarrassing lows pass in review, while the birthday boy or girl empties their photo gift. An original photo gift to get and to give. Tip for inscription: wonder if you can match next year!
Souvenir candle
Having to say goodbye to a loved one or a pet always hurts. Many are only too happy to give the grieving friend a helping hand. With a candle, you give moral support as a physical gift. Photo of the deceased on it, light it and the memory candle fills the room with a blissful natural aroma. Thus, a photo gift eases the grieving process somewhat.
Homage to your parents
Literally put your parents in the picture on Father's Day or Mother's Day. Select a special (childhood) photo that you know will end up on the cupboard anyway and you unite gratitude, honour and pride in one ultimate tribute to your parents. The content of the photo gift is almost an afterthought. Christmas often includes a Christmas card but a photo on a bottle of liquor or candle is also a nice alternative.
Mini memento of a maxi event
You could send a plain wedding photo with 'thank you for being there' as a memento of your high day. Or a baby photo with 'thanks for the presents' when you gave a christening party or baby shower. However, if you want to carry the memorability through to the keepsake, mini bottles are an original photo gift. A sip against the afterglow and afterwards a nice set piece on which your coolest wedding photo or the cutest baby photo can be displayed. Much more fun than simply giving photos as a gift, right?
Photo gifts of phenomenal quality
Apart from the power of the image, the gift, photos aside, treats to pure pleasure. All the drinks you can personalise into photo gifts are unique recipes from artisan distilleries, dedicated wineries and a renowned local brewery. Our Belgian candle maker composes his wax from 100% organic ingredients, which means the candles perfume rooms longer with a natural ambient scent. The olive oil won a prestigious local award as a Tuscan regional speciality.
Adding photos to a gift is already pleasing to the eye, but the best is inside!
Photo gifts for the family
Our photo gifts are a wonderful way to celebrate family ties. A photo of a family reunion, a special moment between siblings, or a photo of grandparents with their grandchildren, any of these photos can be turned into a beautiful and lasting gift. Any family member will appreciate the effort and personal touch put into this gift.
Photo gifts for Friends
Friendship is a bond that should be celebrated and our photo gifts are the perfect way to do this. A photo of a memorable trip, a funny moment, or just a photo that reflects the unique dynamic between you can be a wonderful gift that celebrates your friendship.
Photo gifts for Lovers
Nothing says 'I love you' like a personalised gift. A photo of a romantic moment, a favourite place you visited together, or just a photo of the two of you, can be turned into a beautiful and romantic gift. This is a gift that is sure to put a smile on your loved one's face.
The Impact of a Photo Gift
A photo gift is not just another gift, it is an expression of love, appreciation and care. It shows that you have taken the time and effort to create something truly personal. It can comfort, bring joy, and even bring a tear of happiness. That is the true impact of a photo gift.
The Sustainability of Photo Gifts
Photo gifts are not only personal and emotional, they are also durable. They are made to last, so you can cherish your favourite moments for years to come. So, whether you are looking for a gift that will last a lifetime, or just want to share something special with someone close to you, a photo gift is an excellent choice.
To a picture-perfect photo gift in six steps:
Personalising gifts with a photo using makeyour.com's tool is fun, easy and produces stunning results:
Choose the product
Select the flavour or aroma
Choose the bottle or size
Personalise a basic design and make the gift photo -containing via the + sign
Complete the order
Present the photo gift
Our fast delivery times are legendary. If you still need a gift with a photo quickly, rest assured that a photo gift you order before 9am will arrive the very next day. Please understand that there are always delays during transport and that we stop production on weekends.