Unique Personalised Christmas Gifts
Discover the magic of personalisation this Christmas with our premium selection of Christmas gifts. From exclusive spirits and non-alcoholic alternatives to organic scented candles and sophisticated spice mixes - each product has been carefully selected and can be personalised to create a truly unique Christmas gift.
Why choose makeyour.com?
With more than 100,000 satisfied customers, we are known for unique gifts for unique gift moments
Only products of the highest quality
Razor-sharp printed gifts
Choose between more than 50 designs
Only products of the highest quality
Exclusive spirits recipes
Beers made in collaboration with brewery Van Steenberge
Natural Soy wax-based scented candles
High-class wines directly from small-scale winemakers
Paraben-free bath products
We guarantee quality and only offer products we fully support ourselves. Thus, our drinks and other products are made with love in collaboration with small-scale artisanal partners. Each product passes through extensive quality testing. For us, the content is at least as important as the looks of your gift. So you can be sure that your gift is of high quality.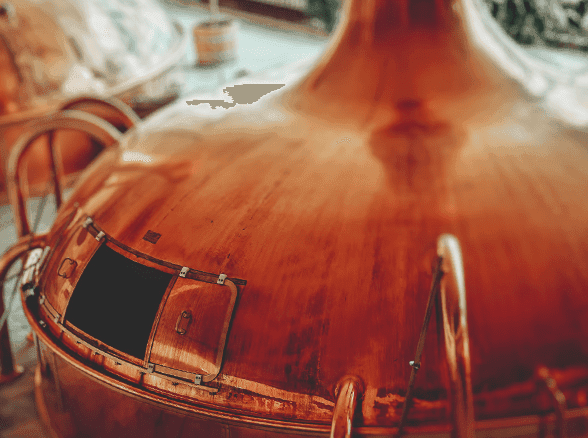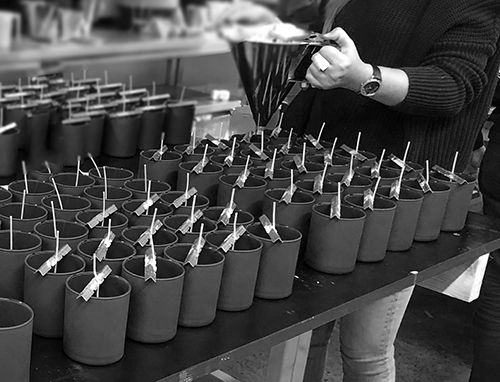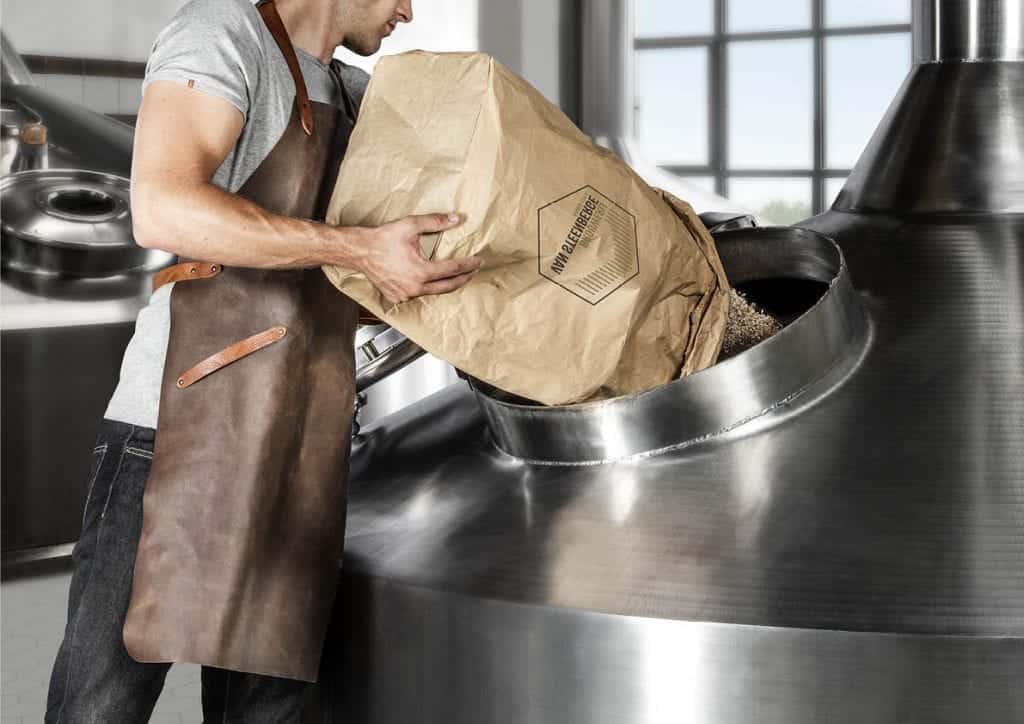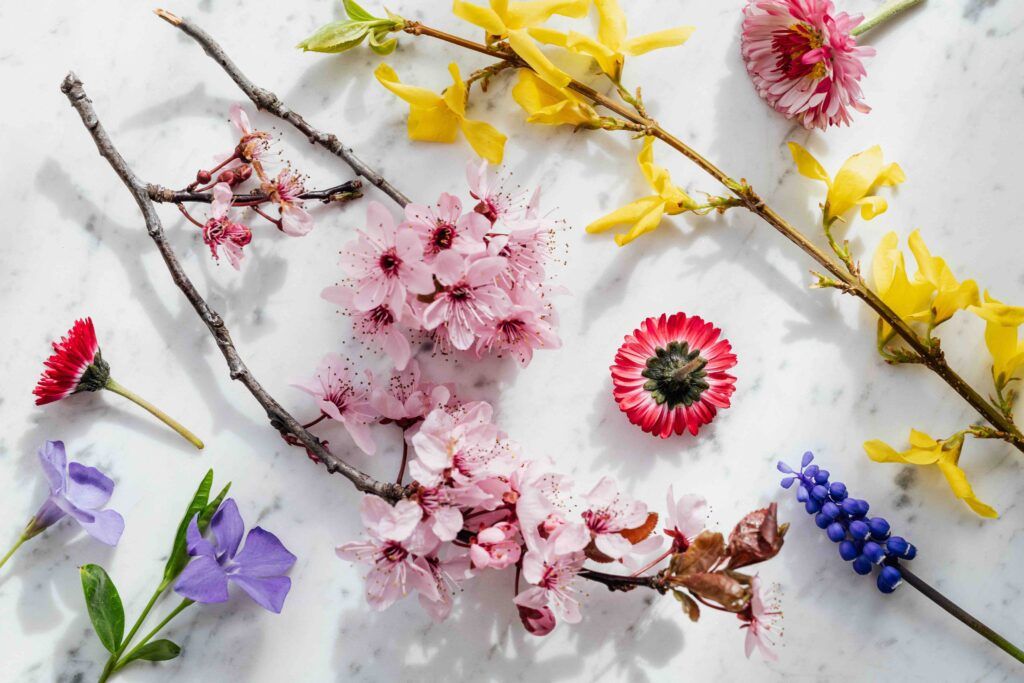 Featured Reviews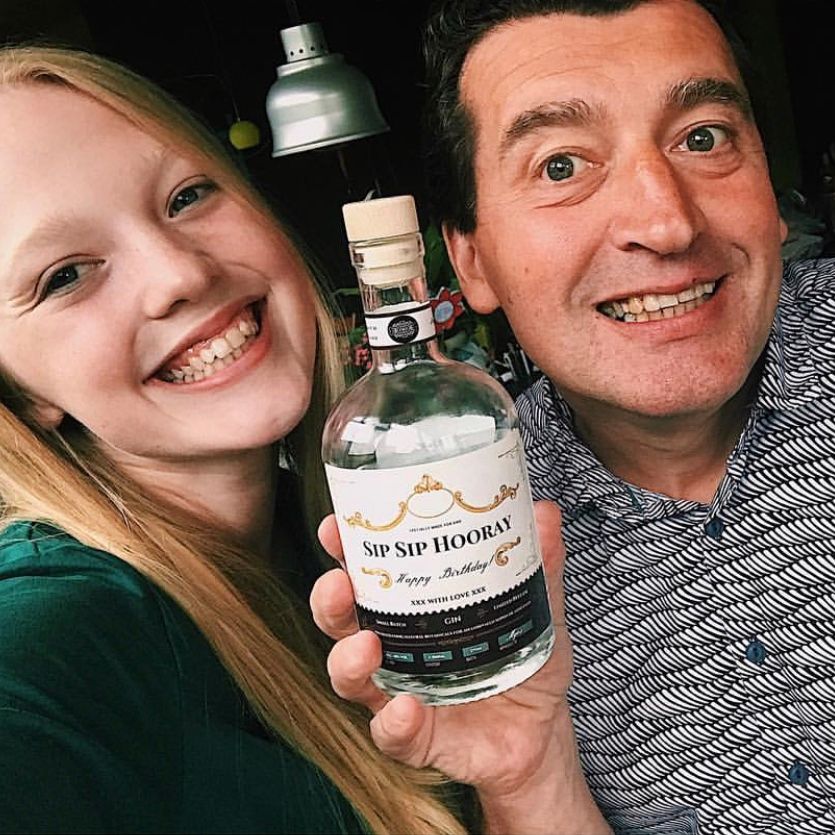 Sofie L.
It was my dad's birthday and I spent a long time looking for a nice product. With this bottle of gin, I immediately had the perfect gift. I also had it in the house within 2 days!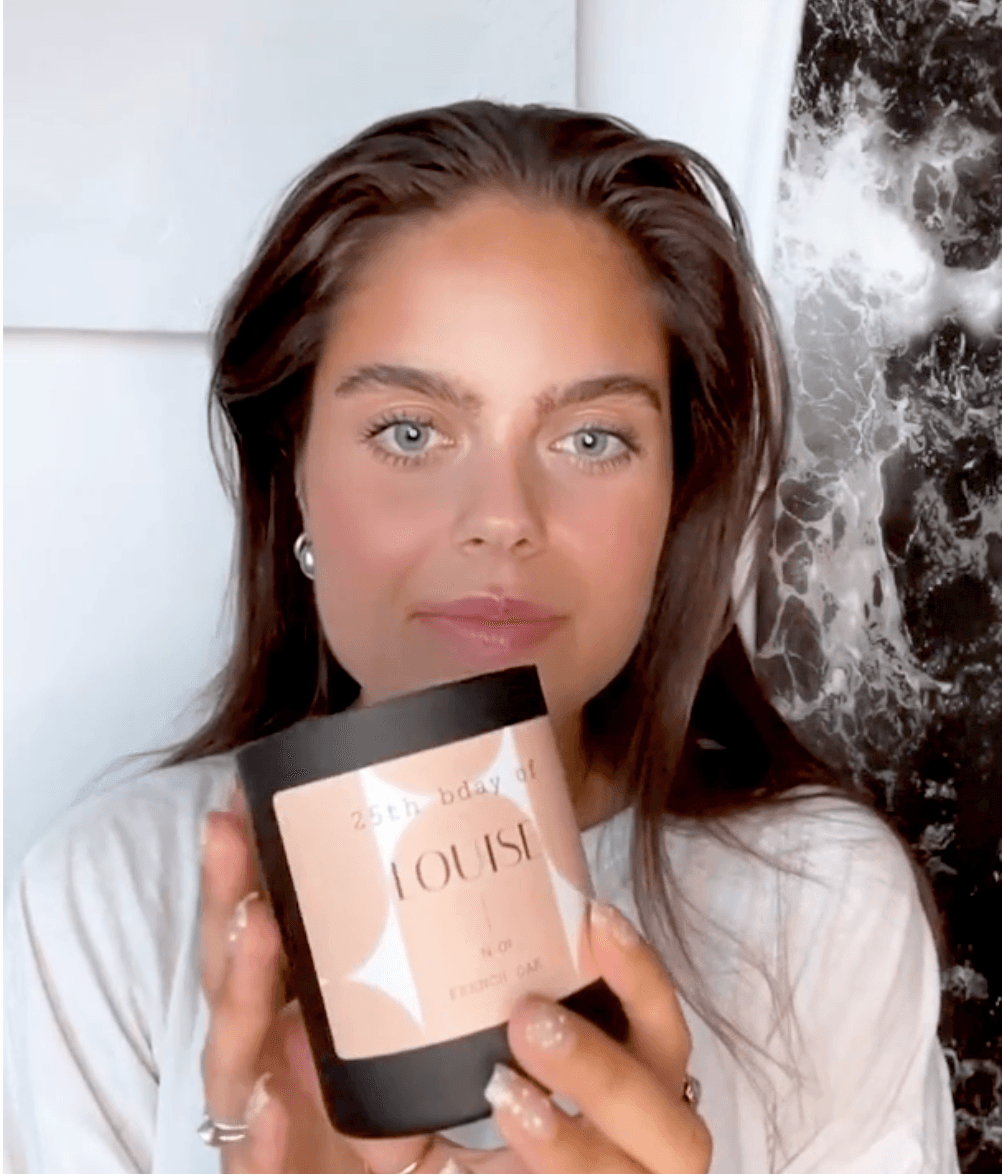 Louise T.
I am absolutely wild about this scented candle with my name. I received it for my 25th birthday. Highly recommended!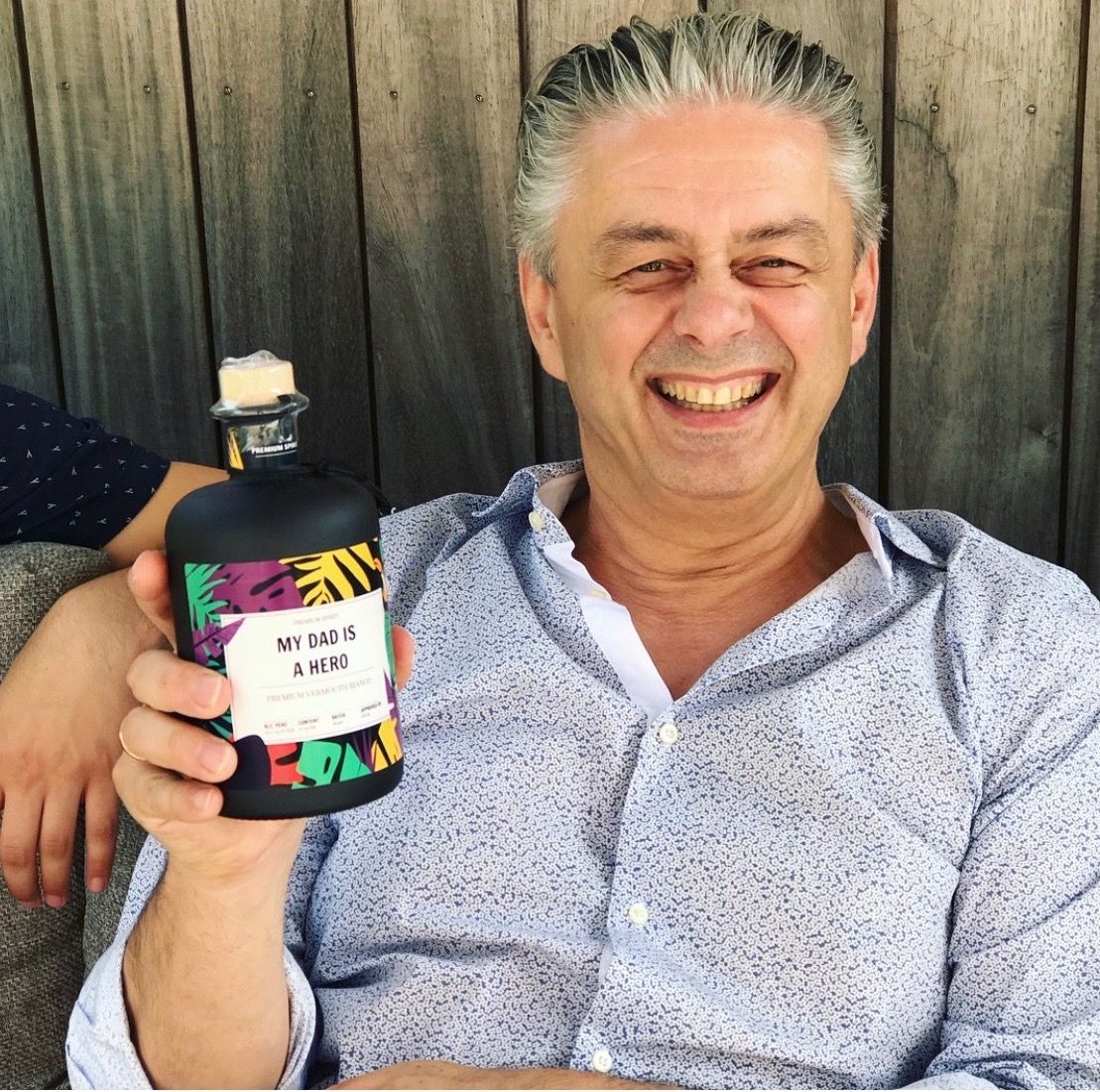 Heidi D.
I ordered Gin for my dad. Very good gin and he loved the personalised label. Very fast delivery. Perfect for a great unique gift.
Make your personalised gift extra fun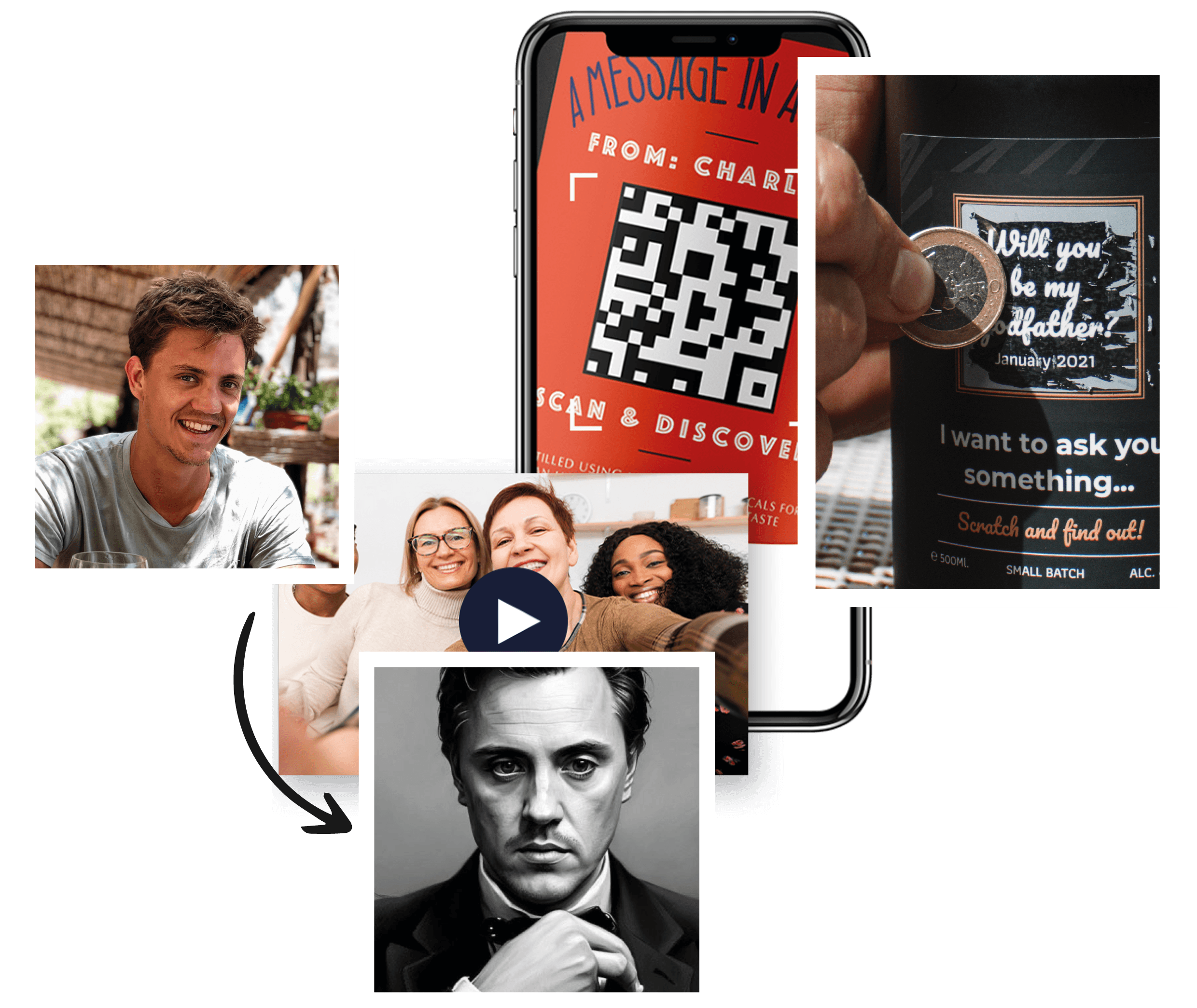 Hide a message behind a scratch layer
Add a QR code with a video or photo message
Artificial intelligence: transform your photos
Create Memories with Personalised Christmas Gifts
Christmas is a time of being together and creating memories. And what better way to cherish those memories than with a personalised Christmas gift? Whether you choose a bottle of unique gin, an alcohol-free alternative or a luxurious organic scented candle, you can be sure that your gift will leave a lasting impression.
The Warmth of Christmas: The Perfect Moment for Personalised Gifts
Christmas is a time of warmth, affection and showing our love for the people who mean the most to us. Giving personalised gifts is a special way to express this love. No matter whether it is a bottle of wine with a special message, a bath salts with the recipient's favourite scent, or a dried bouquet with vase with special meaning - a personalised gift always shows your extra effort and attention to detail.
Why Gifts at Christmas?
Christmas is a season of joy, love and of course, gift giving. Gifts are an integral part of Christmas celebrations; they symbolise our affection and appreciation for those around us. They create a sense of belonging and strengthen ties between friends and family. Giving a gift is a way of showing that you care about someone, that you have taken the time and effort to choose something special for them. And when that gift is personalised, the message becomes even stronger and more meaningful.
What Are Nice Christmas Gifts?
Nice Christmas gifts are those gifts that put a smile on the recipient's face and create a sense of appreciation. This year, personalised gifts are in the spotlight. Think a bottle of their favourite liquor with their name engraved on it, a luxurious bath salts with their favourite scent, or a dried bouquet with vase that perfectly matches their interior. Also, our selection of premium wines and beers, all possible to personalise, make a great and fun Christmas gift. It's all about choosing a gift that reflects the personality and taste of the recipient.
What Are Original Christmas Gifts 2023?
Original Christmas gifts are those gifts that colour outside the traditional lines and offer something unique and special. In 2023, it's all about personalisation. A bottle of premium spirits with a personalised message, a set of handmade bath salts with the recipient's favourite scent, or a dried bouquet with vase to match their personal style, are all great and original choices. The key is to choose something that creates a personal connection and really shows the recipient how much you care about them.
The Importance of Quality: Premium Christmas Gifts
At a time of year when it's all about appreciation and showing love, it's important that the gift you choose reflects these sentiments. Our selection of premium Christmas gifts ensures that you can show how much you care about someone. Whether you choose a bottle of our premium spirits, a set of our fine wines, or one of our luxurious organic scented candles, every product in our range is of the highest quality.
A Moment of Indulgence: personalised Christmas gifts
Christmas is also a time of indulgence. A time when we get to spoil ourselves and our loved ones with things that make us happy. A personalised Christmas gift from our range can do just that. A bottle of our premium spirits or one of our delicious wines can provide a cosy moment, while our hand soaps and bath salts provide a moment of relaxation and indulgence.
The Happiness of Giving: Personalised Christmas Gifts
There is a certain joy that only gift-giving can bring. Seeing the surprise and happiness on the recipient's face is priceless. This feeling is enhanced when the gift you give is personal and thoughtful. Our selection of personalised Christmas gifts can help you experience that feeling. Every gift you choose from our range can be personalised, making it even more special and personalised
Inspiration for Christmas gifts 2023
Finding the perfect Christmas gift can sometimes be a challenge. But in 2023, it's all about personalisation and quality. Think of a bottle of premium gin, whisky, spiced rum or vodka, personalised with a special message. Or how about a luxurious organic scented candle, which will not only fill the house with a wonderful scent, but also create a warm, cosy atmosphere. And for those who enjoy a relaxing bath after a long day, our range of handmade bath salts and hand soaps is a fantastic choice.
Premium spirits: a special Christmas gift
Surprise the foodie in your life with one of our premium spirits. Whether it's a sophisticated gin, a rich whisky, a spicy rum or a clear vodka, each bottle can be personalised for a truly unique touch. This is the perfect Christmas gift for the spirits lover.
Non-alcoholic Alternatives: The Perfect Christmas Gift
For those who prefer a non-alcoholic alternative, we have a wide range of options. From ginger concentrate to alcohol-free alternatives to gin and rum, these wonderful drinks make the perfect Christmas gift for the conscious drinker. And of course, these bottles can also be personalised.
The Magic of Christmas with Organic Scented Candles
Nothing says Christmas like the smell of a burning candle. Our organic scented candles are not only a delight for the senses, but also a beautiful decoration for any home. Personalised with a message of your choice, they make a wonderful Christmas gift.
Celebrate Christmas with a personalised beer package
For real beer lovers, we have something special. Our beer packs, consisting of a selection of premium blonde, double or triple beers, are the perfect gift for those who like to explore new flavours. Add a personal touch with a customised message or name, and you have a Christmas gift that is both personal and enjoyable.
Personalised Christmas gifts for Everyone
Whether you are looking for a gift for a wine lover, a beer connoisseur, or someone who loves a little luxury in the bathroom, we have the perfect Christmas gift. Our selection of wines, beers, bath salts and hand soaps can all be personalised to create a truly special Christmas gift.
What to Give Gift To Girlfriend or Wife For Christmas?
The perfect Christmas gift for a girlfriend or wife is something that reflects her personal taste and style. Our organic scented candles can bring a warm and cosy atmosphere into her home, while a bottle of her favourite wine or spirits, personalised with a special message, can show her how much you care. Our luxury hand soaps and bath salts are also great options for some pampering and relaxation.
What Are the Most Given Christmas Gifts?
Christmas gifts vary greatly depending on personal preferences and trends. However, there are always some favourites that keep coming back. Spirits such as gin, whisky and rum are always popular choices, as are fine wines and special beers. In addition, luxury self-care products such as hand soaps and bath salts, as well as mood-enhancing items such as organic scented candles, are also popular Christmas gifts. In recent years, personalised gifts have also seen an upward trend as people look for unique and meaningful ways to show their love and appreciation.
What is A Nice Cheap Gift for Christmas?
While our products are premium and luxurious, we also offer options that are more budget-friendly without sacrificing quality or meaning. Our spice mixes can be a great choice for the foodie in your life, while our organic hand soap or scented candles offer a slice of luxury at an affordable price. Each of these products can be personalised, giving them a special touch even on a budget.
What to ask for as Christmas gift 2023?
If you're asking yourself what to ask for Christmas this year, think about things you really want or need. Maybe there is a specific liquor you have always wanted to try, or maybe you need some self-care products like our luxury hand soaps or bath salts. Our premium beers and wines are also great options if you are a lover of fine drinks.
Wish list Inspiration
Making a wish list can sometimes be tricky, but here are some ideas to inspire you. If you are a foodie, consider our premium spirits, wines or beer packages. If you're into self-care, our hand soaps, bath salts and organic scented candles are great options. Or maybe you want to brighten up your home with a beautiful dried bouquet with vase. Remember, the most important thing is to ask for things you really want and that will bring you joy.
Fun Christmas Gifts 2023 Tips
Looking for fun Christmas gifts? Here are some tips. For the foodies in your life, consider our premium spirits or wine selection. Each with a personalised message for an extra special touch. For those who enjoy a cosy evening at home, an organic scented candle or a personalised beer pack is a great idea. And for those who love self-care, a set of our luxurious hand soaps and bath salts is the perfect gift. Remember, it's not about the size or price of the gift, but the thought and care you put into it.