Wedding Anniversary Gift: The perfect way to celebrate love
Celebrate the magic of shared years with a personalised wedding anniversary gift. Each wedding anniversary has its own unique meaning and is an opportunity to celebrate your love and devotion. Make your celebration special with our wide range of premium gifts, fully customisable to your unique relationship. Through makeyour.com's handy online tool, you will transform both liquor bottles and scented candles into an original Wedding Anniversary's gift. A double win! The happy couple will have a nice memento of their wonderful day and you will remember them all the more!
Why choose makeyour.com?
With more than 100,000 satisfied customers, we are known for unique gifts for unique gift moments
Only products of the highest quality
Razor-sharp printed gifts
Choose between more than 50 designs
Only products of the highest quality
Exclusive spirits recipes
Beers made in collaboration with brewery Van Steenberge
Natural Soy wax-based scented candles
High-class wines directly from small-scale winemakers
Paraben-free bath products
We guarantee quality and only offer products we fully support ourselves. Thus, our drinks and other products are made with love in collaboration with small-scale artisanal partners. Each product passes through extensive quality testing. For us, the content is at least as important as the looks of your gift. So you can be sure that your gift is of high quality.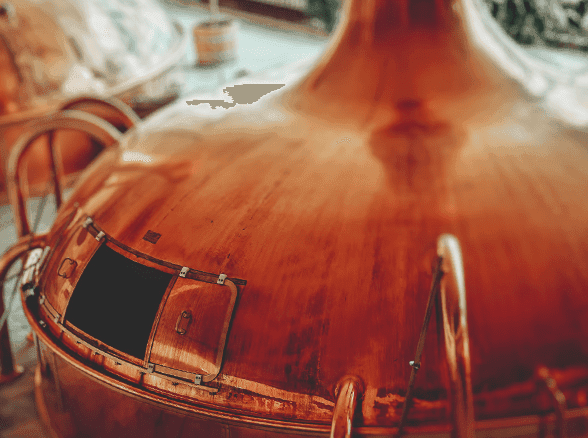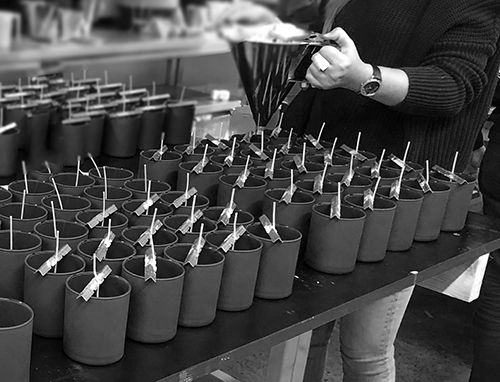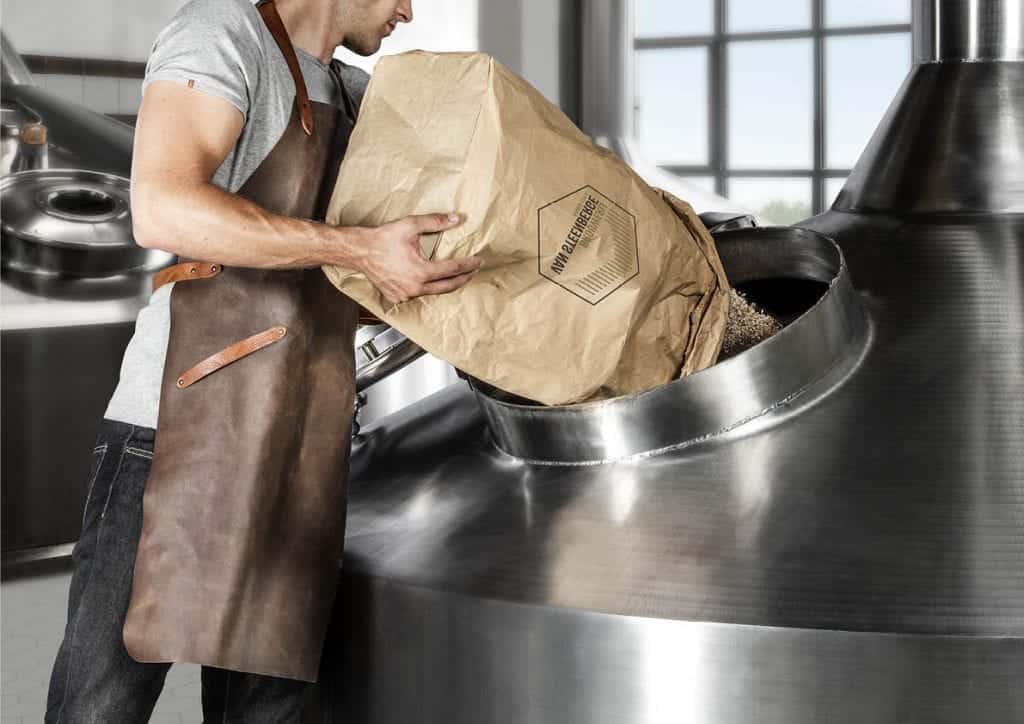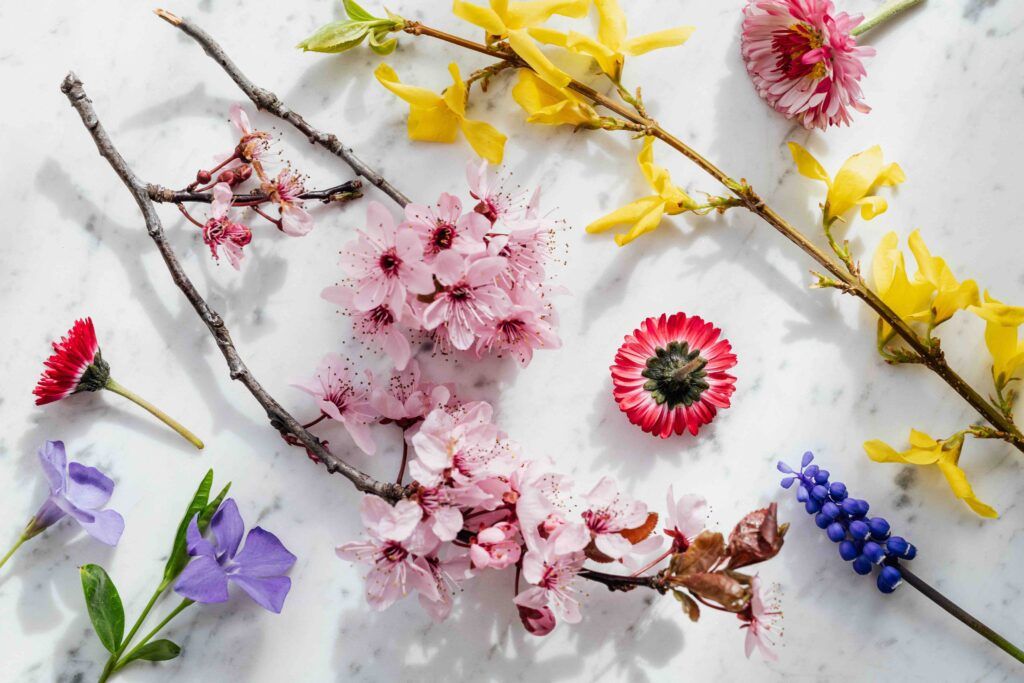 Featured Reviews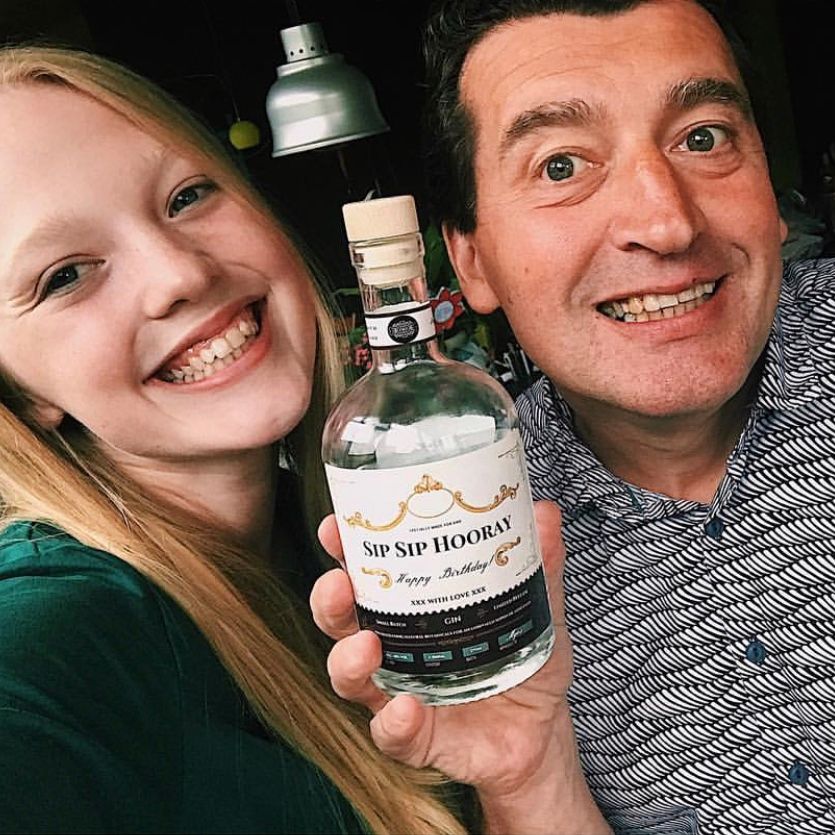 Sofie L.
It was my dad's birthday and I spent a long time looking for a nice product. With this bottle of gin, I immediately had the perfect gift. I also had it in the house within 2 days!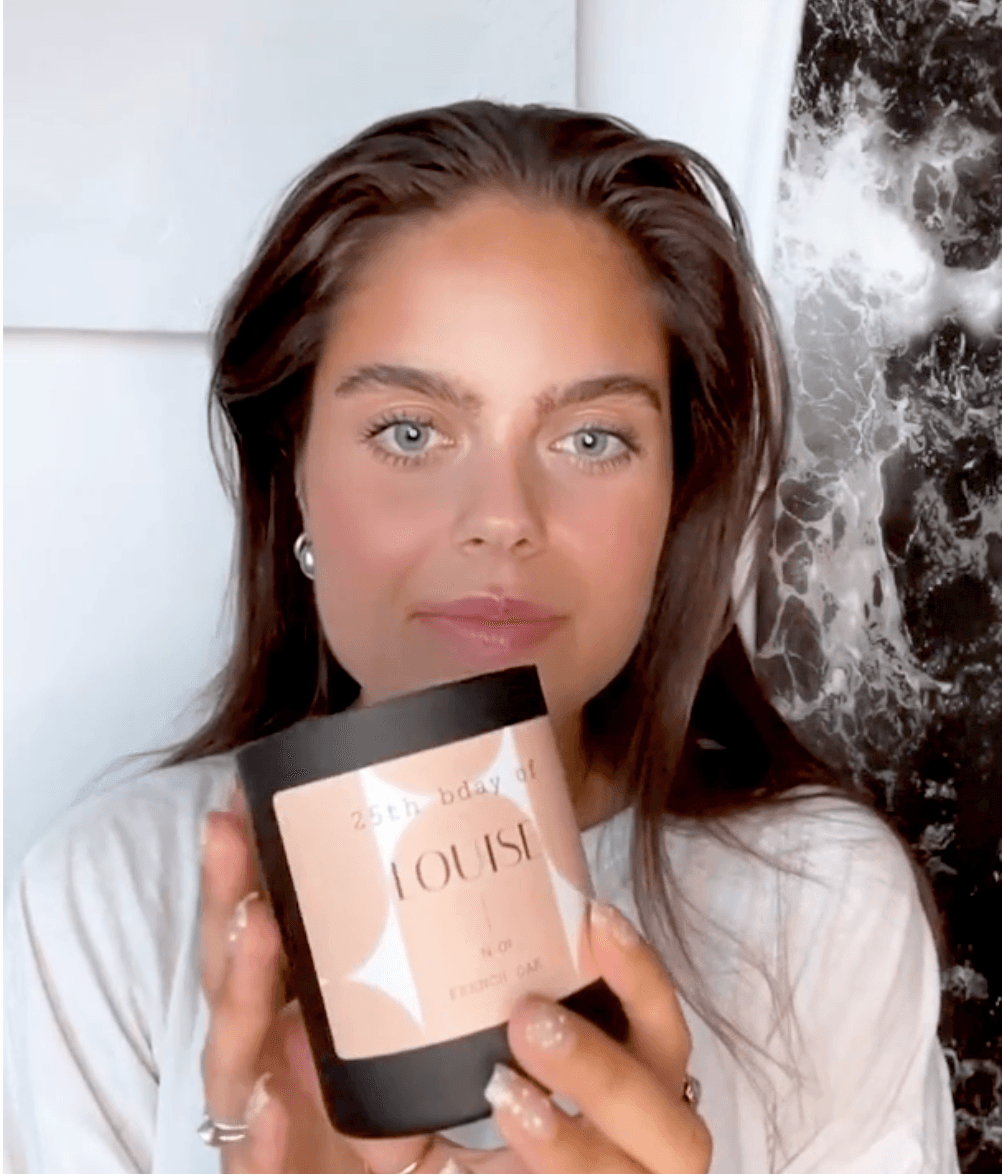 Louise T.
I am absolutely wild about this scented candle with my name. I received it for my 25th birthday. Highly recommended!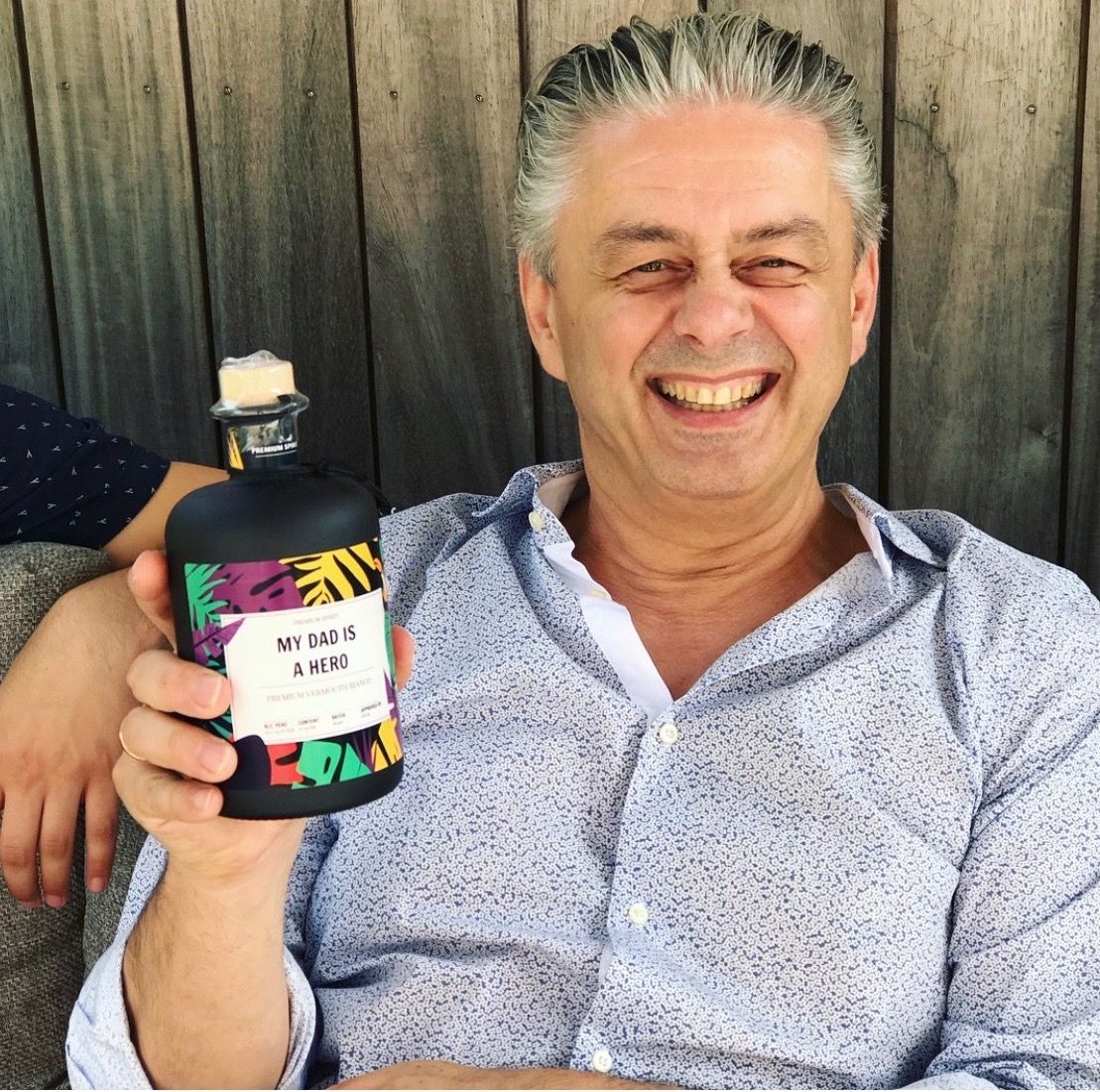 Heidi D.
I ordered Gin for my dad. Very good gin and he loved the personalised label. Very fast delivery. Perfect for a great unique gift.
Make your personalised gift extra fun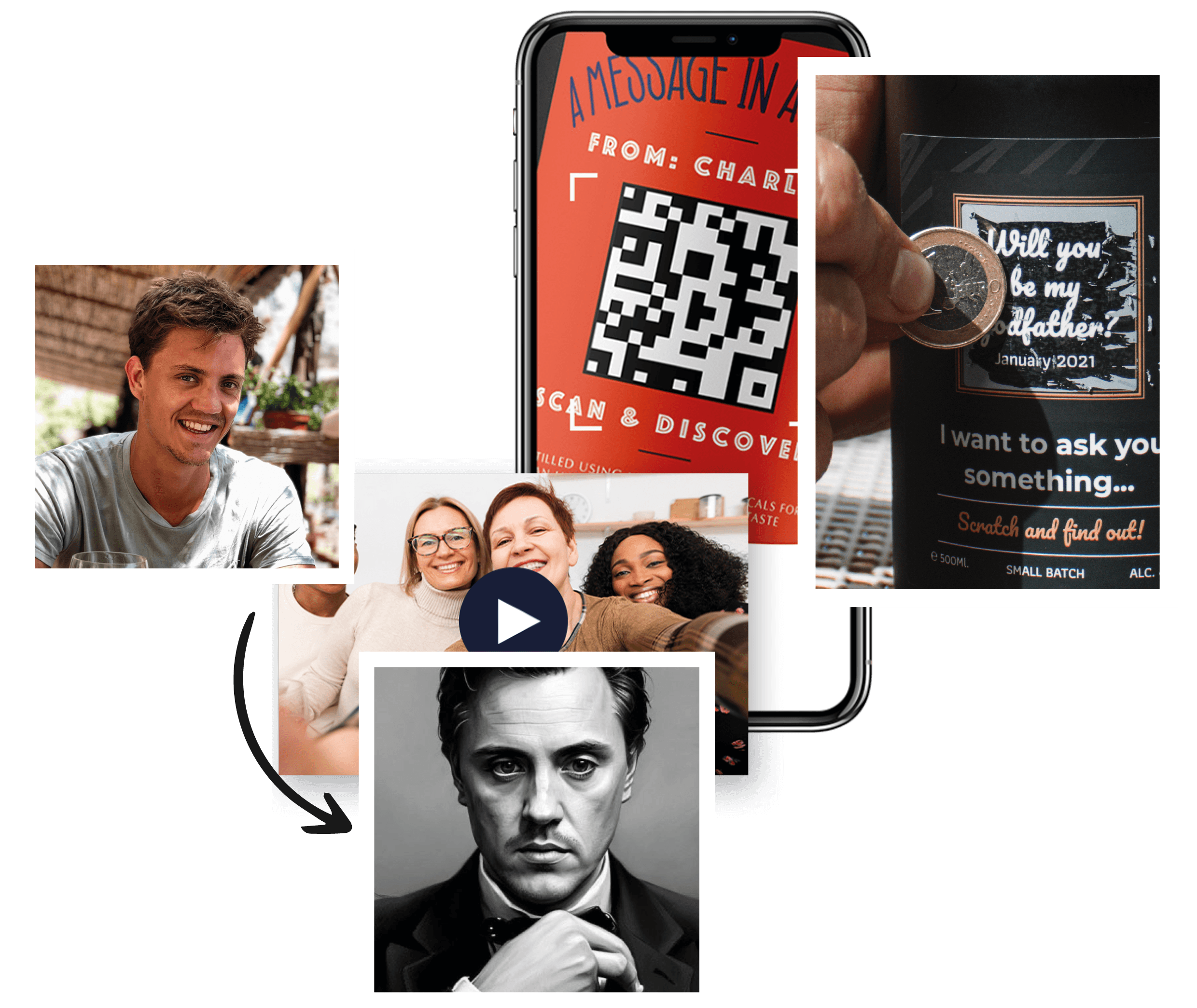 Hide a message behind a scratch layer
Add a QR code with a video or photo message
Artificial intelligence: transform your photos
The meaning of a wedding anniversary
A wedding anniversary is more than just a date on the calendar. It is a milestone that marks a loving relationship and years of shared experiences. For many couples, it is a time of reflection and gratitude, a chance to celebrate the love they have shared over the years.
Choosing the perfect wedding anniversary gift
A wedding anniversary gift should be both meaningful and personal. Whether you prefer traditional gifts or something unique and unexpected, we have options that will please every couple.
The role of personalised gifts
Personalised gifts bring an extra element of care and thoughtfulness. Whether it is a bottle of their favourite drink with a special message or a beautiful dried bouquet that will brighten up their home, a personalised gift speaks volumes.
Our range of wedding anniversary gifts
With us, you will find a range of gifts perfect for any wedding anniversary. From premium spirits to delicious beer packs, organic scented candles, luxury bath salts and more, all personalised to create the perfect gift.
Celebrating milestones: specific wedding anniversaries
Whether it's your first wedding anniversary or your golden jubilee, every milestone deserves an appropriate gift. Find out how to celebrate traditional wedding anniversaries with a modern twist.
The importance of a thoughtful wedding anniversary gift
Choosing a thoughtful wedding anniversary gift is an expression of the love and appreciation you feel for your partner. A well-chosen gift can convey a powerful message of love and devotion, and it can serve as a lasting reminder of a special milestone in your shared life. When choosing a wedding anniversary gift, think about what your partner would really appreciate - perhaps something that reflects their interests, or something that evokes a special memory.
Tips for choosing a memorable wedding anniversary gift
Choosing the perfect wedding anniversary gift can be challenging, but with a little creativity and insight, you can find a gift that your partner will cherish. Start by considering their personal tastes and interests. Next, think about the specific milestones or memories you have created together. A personalised gift that reflects these elements can be a particularly meaningful gift.
How our products can be the perfect choice for your wedding anniversary gift
Our range of personalised gifts allows you to create a unique and meaningful wedding anniversary gift. Whether it is an engraved piece of jewellery, a personalised piece of art, or a special label on a bottle of wine, our products can be customised to your specific wants and needs. This allows you to create a gift that truly reflects your unique love story.
Personalised wedding anniversary gifts as a token of lasting love
A personalised wedding anniversary gift can serve as a wonderful token of lasting love. It not only shows that you have taken the time and effort to create a unique gift, but it can also serve as a lasting reminder of this special day. Whether it is a piece of jewellery engraved with love, or a piece of art that captures a special moment in your relationship, a personalised gift is a wonderful way to celebrate your wedding anniversary.