Personalised Herbs
From
€14,95
Product features
Premium spice mixes used by top chefs & artisan butchers
Beautiful resealable apothecary jar
Luxury personalised label
More about quality
Details
Ideal for tasty meat on the BBQ
The taste of a professional chef at home
Discover the world of flavour with our personalised spices! Add an undeniable touch of finesse to your kitchen with our range of carefully crafted spice mixes. Whether you opt for our Mediterranean mix, which transports you to sun-drenched shores with its blend of coarse sea salt and herbes de Provence, or be seduced by the spicy, flavourful depth of our Red BBQ mix, specially formulated for meat preparations - with us, you'll find just the right spice mix for every occasion.
Best of all, you can fully personalise your spice jars, making them a unique and tasty gift for any foodie. Add your own design to the label for a personal touch. Unleash your culinary creativity and liven up your dishes with our personalised spices!
Delivery Information
Expected delivery on
07 December
Ingredients
Mediterranean Spices:
Ingredients: salt, herbs and spices (contains mustard, celery); flavour enhancer E621, dextrose,
acidity regulator E331, leek, smoke flavouring
Nutritional information per 100g:
Energy: kj 608/kcal 145
Fat: 4,12g of which saturated: 0,72g
Carbohydrate: 14,75g of which sugars: 5,74g
Protein: 7,84g
Fiber: 8,66g
BBQ Spices
Ingredients: Sea salt (85%), spices (basil, thyme, fennel, rosemary, bay leaf, marjoram, oregano)
Nutritional information per 100g:
Energy: kj 298/kcal 71
Fat: 1,4g of which saturated: 0,7g
Carbohydrate: 12g of which sugars: 1,8g
Protein: 1,5g
Salt: 86,9g

Razor-sharp printing quality
Choose between + 50 designs
No minimum order quantity
Ready-made designs
Here are designs that you can order quickly and where you can easily change the texts.
If you'd prefer to start from scratch, you can do so by clicking on 'personalize here'.
Delicious spices to pimp your meat
All our spices are ideal for making your bbq meat even tastier.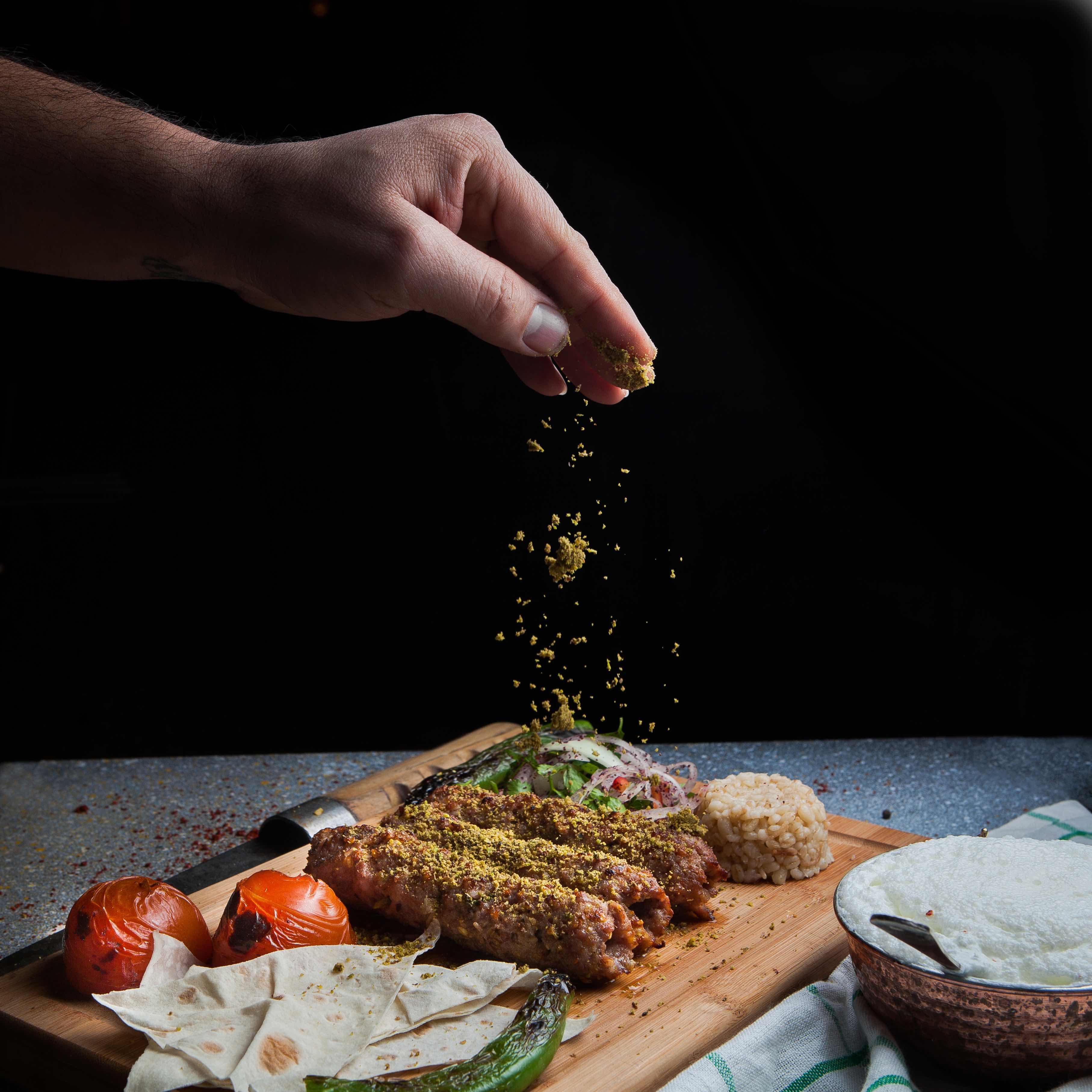 Mediterranean Spices
Nice herb mix of sea salt and Mediterranean herbs such as rosemary, thyme, basil, sage,...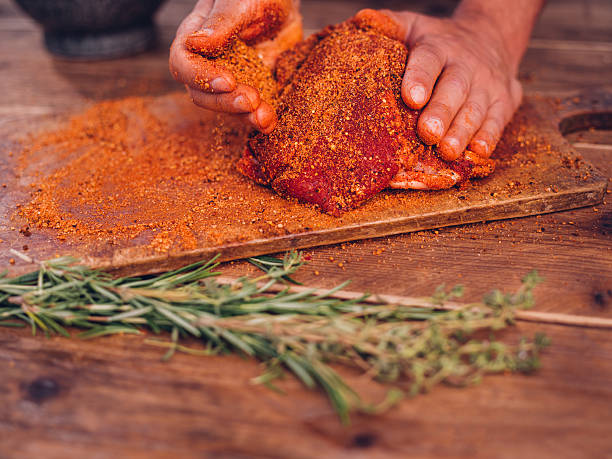 BBQ Rub Red
Delicious spice mix to pimp your bottle and make a BBQ Rub. Contains salt and oven bacon spices such as rosemary, thyme, celery.
Delicious spices and sauces for bbq
Sauce based on jalapeño, fried onion, cumin
Mediterranean herbs and sea salt
BBQ Rub to pimp your meat
Becoming King of the Grill
We guarantee quality and only offer products we fully support ourselves. Who doesn't love a delicious meat that is well seasoned. That is why we looked for artisan producers with passion for their product who could offer our high-quality spices and sauces. Our spices and sauces are themselves used in many quality restaurants. So you can be sure that your personalised spices or sauce are of high quality.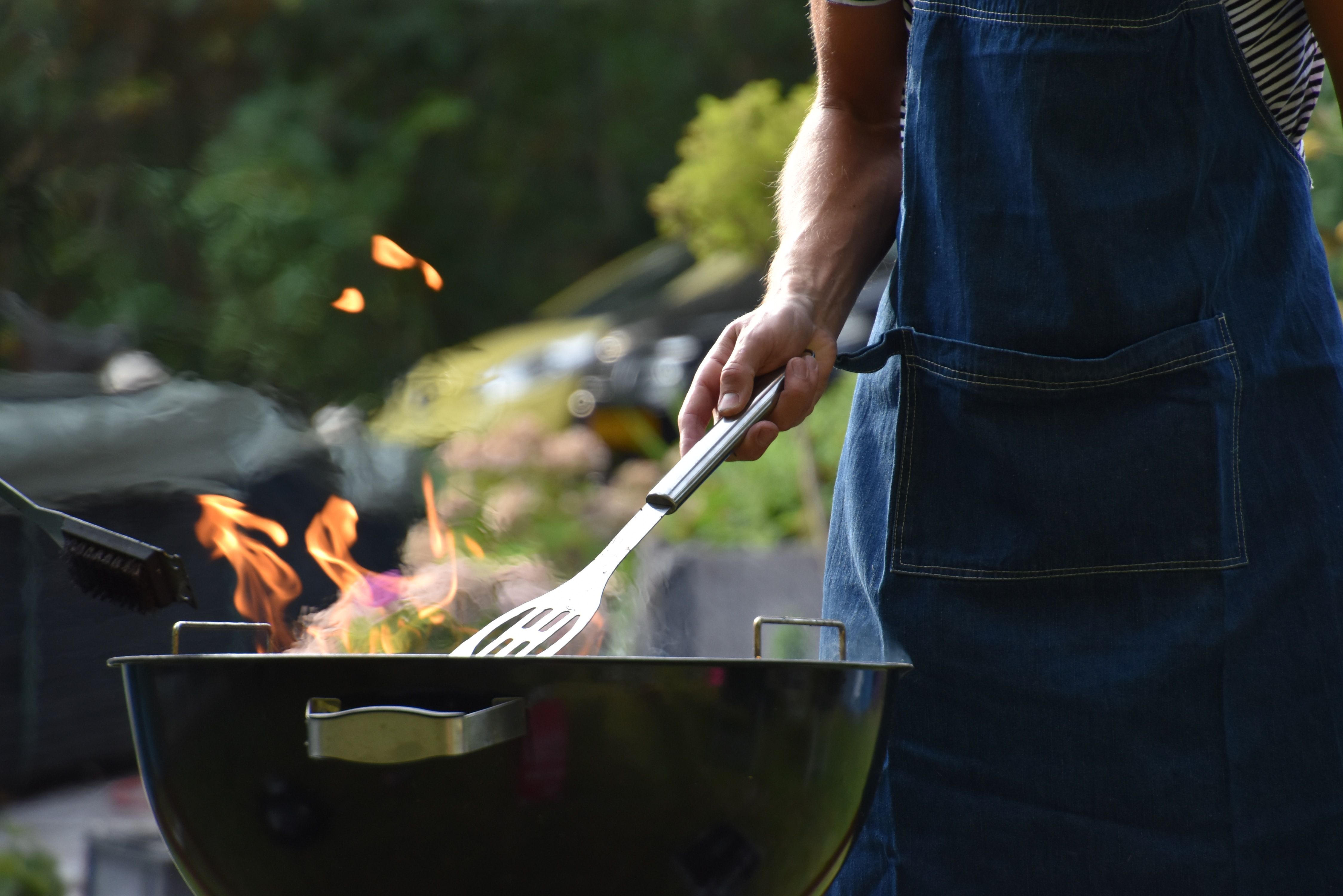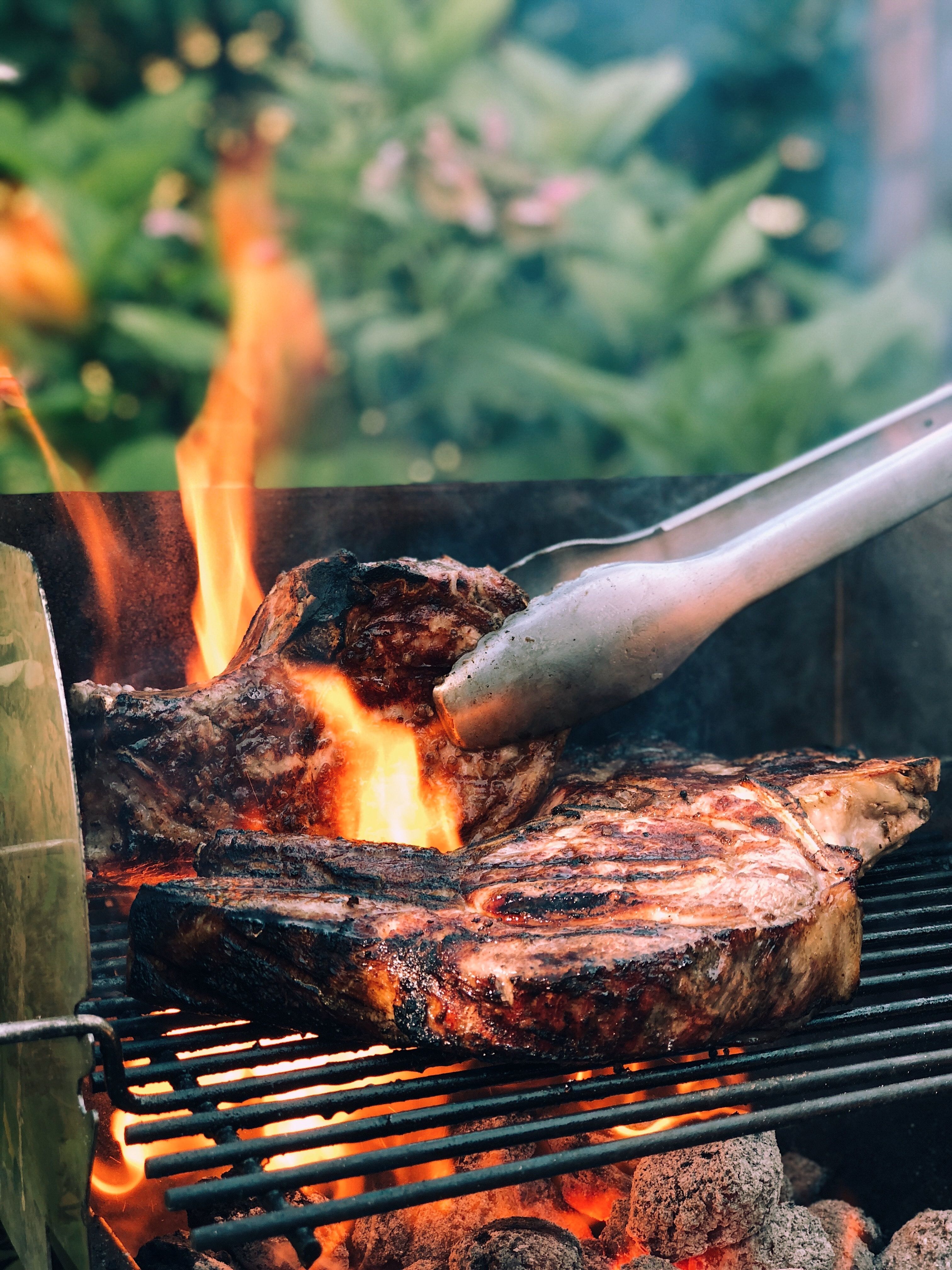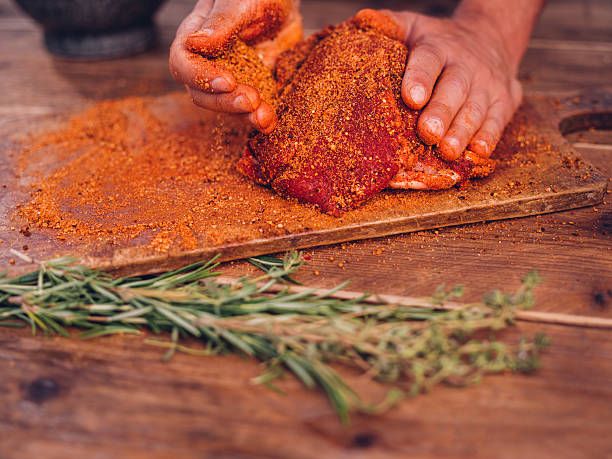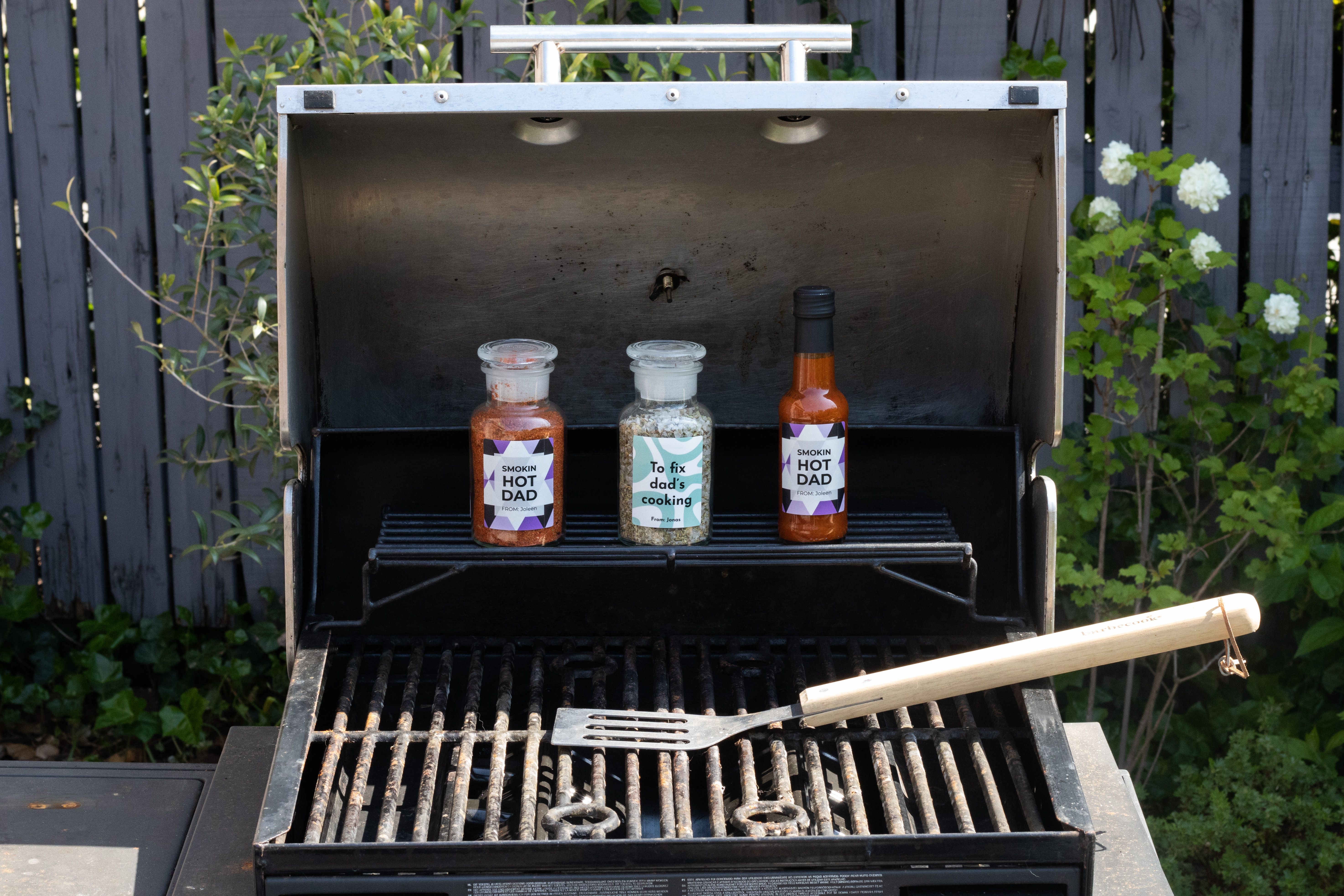 Featured Reviews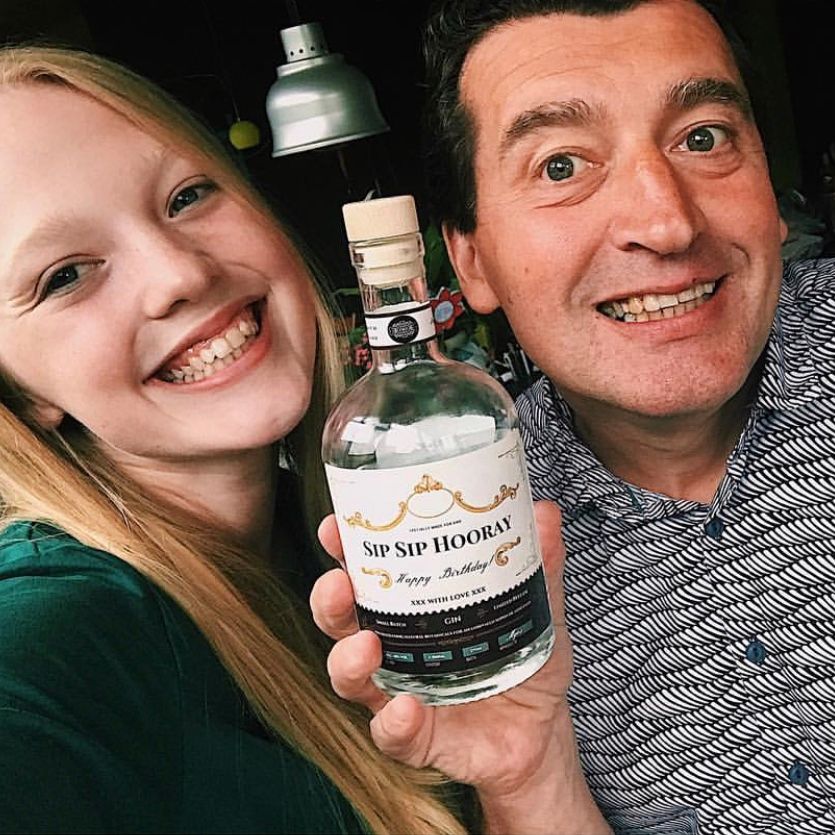 Sofie L.
It was my dad's birthday and I spent a long time looking for a nice product. With this bottle of gin, I immediately had the perfect gift. I also had it in the house within 2 days!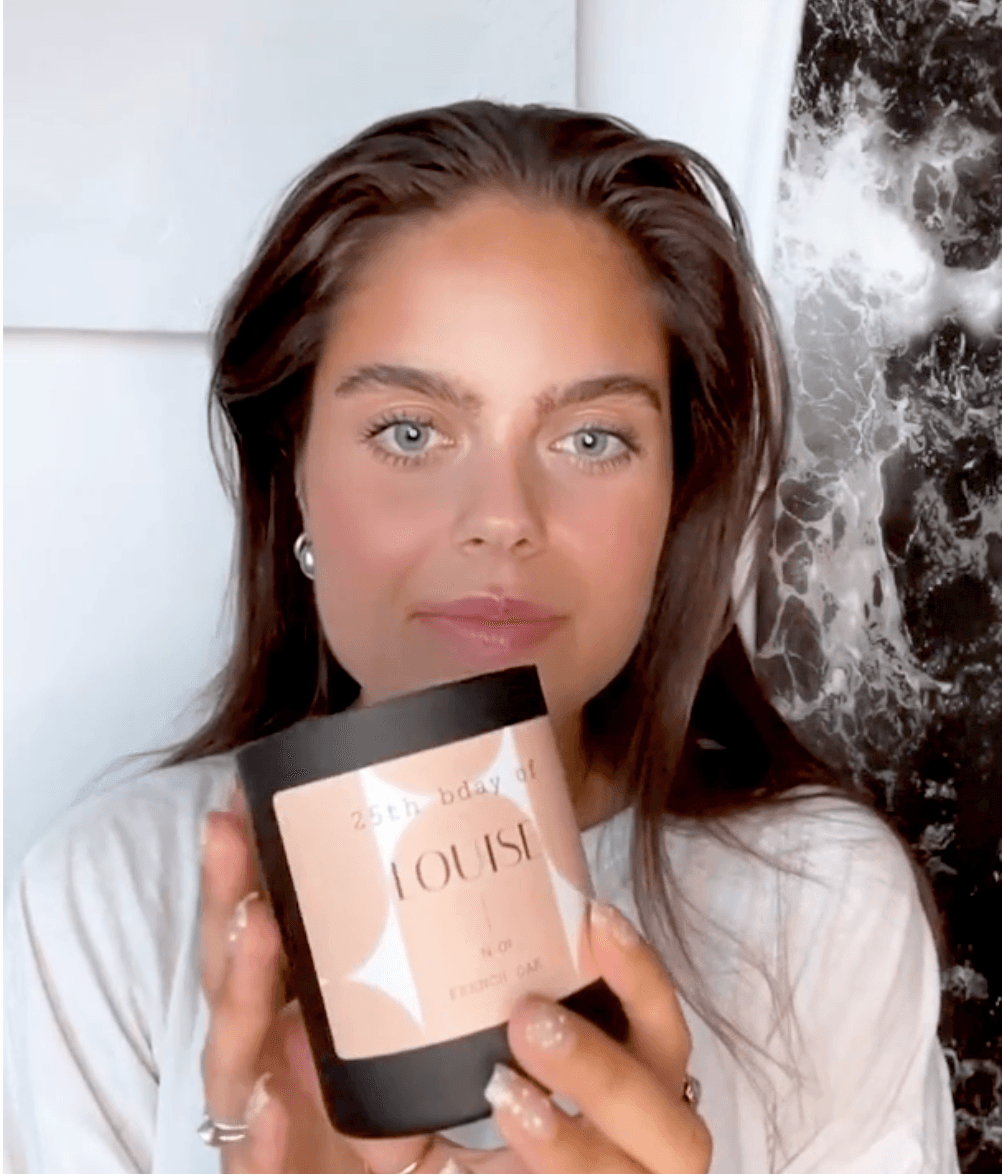 Louise T.
I am absolutely wild about this scented candle with my name. I received it for my 25th birthday. Highly recommended!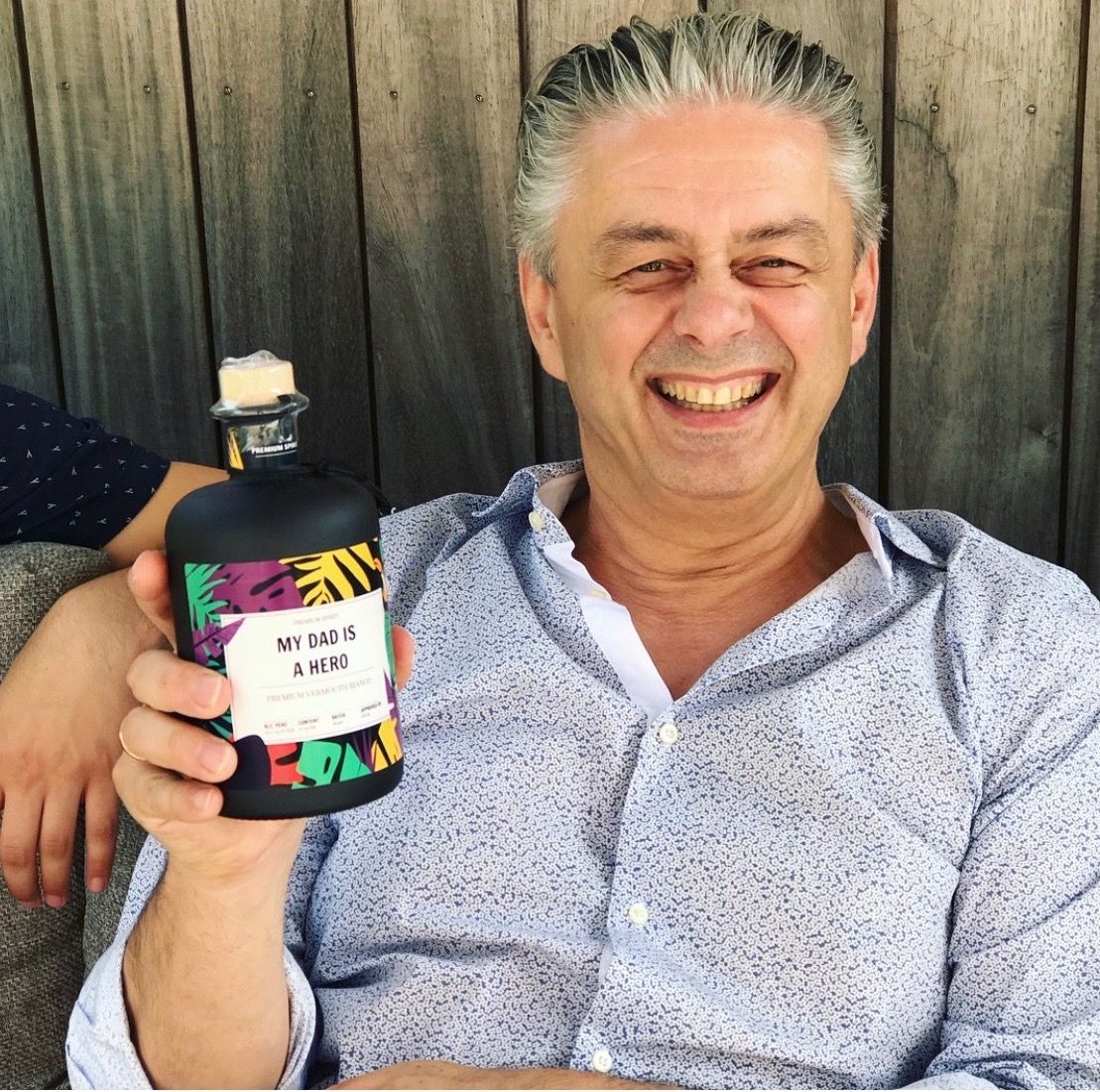 Heidi D.
I ordered Gin for my dad. Very good gin and he loved the personalised label. Very fast delivery. Perfect for a great unique gift.
Make your personalised gift extra fun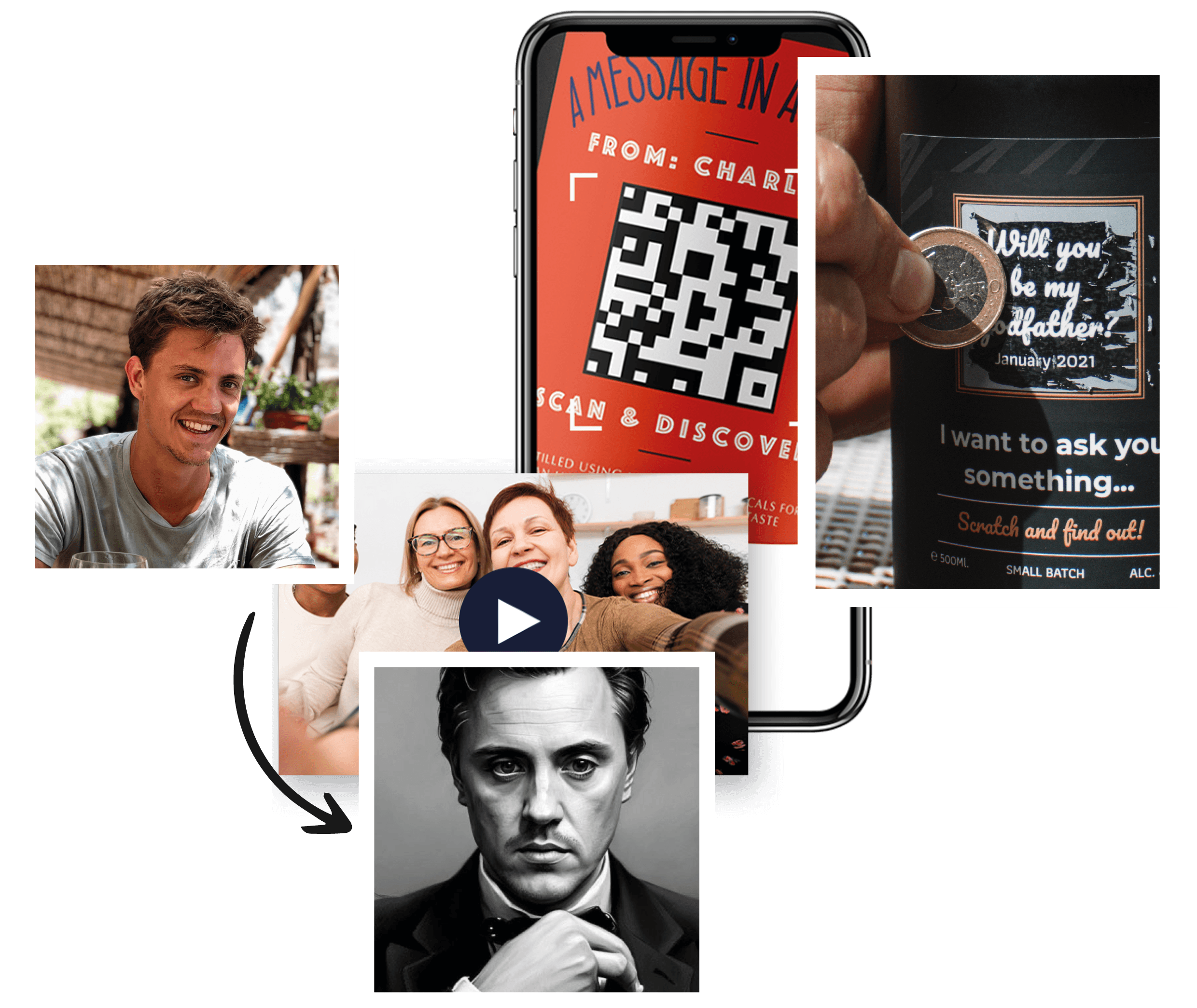 Hide a message behind a scratch layer
Add a QR code with a video or photo message
Artificial intelligence: transform your photos
Make an impression with Personalised Herbs
A kitchen is only truly complete with an assortment of quality spices. But how do you make it even more unique? With personalised spices! Our collection of top-quality spices can be fully customised to suit your needs. Will you choose your name, a nice quote or an image on the label? Whatever you choose, personalised spices are not only a real treat for your taste buds, but also a fun way to add a personal touch to your kitchen.
Mediterranean Spice Mix: Coarse Sea Salt and Herbes de Provence
Experience the warm and sunny feeling of the Mediterranean with our Mediterranean herb mix. This mix combines the crunchy and flavourful coarse sea salt with the versatile and fragrant herbes de Provence. Use this mix to season fish, meat or vegetables and enjoy the aromatic nuances these herbs add to your dishes.
Red BBQ Mix: Spice Up Your Grilling Game
Add a fiery element to your BBQ adventures with our red BBQ mix. Composed of a variety of spices, this potent mix is perfect for spicing up your meat preparations. The red BBQ mix takes your grilling experience to the next level and creates unforgettable flavours that will tantalise your taste buds.
How do I flavour my food with herbs and spices?
Herbs and spices are the key to transforming an ordinary dish into a culinary masterpiece. Adding the right mix of spices can enhance the flavour of your dish, add new layers of flavour and even increase its nutritional value. You can use herbs and spices in marinades, rubs, sauces, soups and much more.
What Are the Tastiest Spices?
The tastiest spices are often the ones that appeal to you the most and go best with your dishes. For lovers of Mediterranean cuisine, nothing can match the combination of coarse sea salt and herbes de Provence. If you love grilling, our red BBQ mix is a must-have. Determining the 'tastiest' spices is largely subjective, as it depends on personal preference, cultural background, and the specific dish you are preparing. That said, there are some spices that hold a special place in culinary traditions around the world and are often found in quality mixes:
Basil is a favourite in Italian cuisine, loved for its sweet and slightly aniseed-like flavour. It is the star of dishes such as pesto and caprese salad.
Coriander plays a central role in many Asian and Latin American dishes. Although sometimes controversial for its unique flavour, its fresh, citrusy leaves and earthy seeds add a complex flavour to curries, tacos and more.
Rosemary has a strong, piney flavour that goes beautifully with roasted meats and vegetables. It is a key player in Mediterranean cuisine, and is part of our Mediterranean spice mix along with coarse sea salt and herbes de Provence.
Cumin is warm, earthy and a little bitter, and is essential in many Middle Eastern and Latin American dishes. It plays a prominent role in spice mixes such as taco seasoning and chilli powder.
Paprika is a mild, sweet powder made from red peppers. It is a key ingredient in our Red BBQ mix and contributes to the distinctive flavour and colour of many dishes. The big difference from just using paprika and a bbq mix lies in the additional ingredients used, which enhance and accompany the mild character of the paprika very well.
In conclusion, using spices in cooking is all about experimenting and finding the flavours you like best. And who knows, maybe our Mediterranean Herb Mix or Red BBQ Mix will become your new favourites!
How and Why Do You Use Seasoning Mixes?
Herb mixes are a convenient way to add complex flavours to your dishes without having to buy and store a whole range of individual spices. They are perfect for seasoning a variety of dishes, from meat and fish to vegetables and grains. Using spice mixes not only helps to enhance the flavour of your food, but can also simplify and speed up your cooking process.
Wide Assortment of Personalised Spices
Our wide range includes everything from classics like basil and oregano to more exotic spices like coriander and cumin. Whether you like spicy or mild, there is something for everyone. Moreover, all our herbs are carefully selected for their intense flavour and aroma, so your dishes will always be full of flavour.
The Perfect Gift: Personalised Herbs
Looking for an original gift for the culinary lover in your life? Our personalised spices are perfect for just that. Whether it's a birthday, Mother's Day, Father's Day or just to say "I appreciate you", this unique set of spices is always a hit. You can even add a special message to the label to make it extra personal!
Personalised Herbs: Easy Ordering, Fast Delivery
Ordering your personalised herbs is as easy as 1-2-3. Just choose your favourite herbs, design your labels, and we'll do the rest. What's more, we ensure fast delivery, so you can enjoy your new herbs as soon as possible.
Why Personalised Herbs are a Great Choice
Personalised spices are more than an addition to your kitchen, they are a way to express your passion for cooking and your personality. Will you choose a playful quote, a motivational message or an important date on your spice jar? You can make it as personal as you want. The flavourful selection of spices will add an extra touch of fun and creativity to your culinary adventures.
Sustainable and Responsible Personalised Spices
Our commitment to sustainability and quality means that all the spices in our collection are responsibly sourced. We work with suppliers who share the same values and we strive to use eco-friendly packaging wherever possible. This means you can enjoy our personalised herbs with peace of mind, knowing that they are not only good for you, but also for our planet.
Personalised Herbs for Everyone
Whether you are an experienced chef or a beginner in the kitchen, our personalised spices are accessible to everyone. With a wide range of spices to choose from, there is always something to love and to spark your culinary creativity.
Excellent Customer Service for all your Questions about Personalised Herbs
Do you have any questions about our personalised spices? Our friendly and knowledgeable customer service team is always ready to help you. Whether you have questions about the design process, need advice on which herbs to choose, or just want to know more about our products, we are here to help.
In conclusion, our personalised herbs are more than just herbs. It's a unique way to show your love for cooking while adding a personal touch to your kitchen. So what are you waiting for?