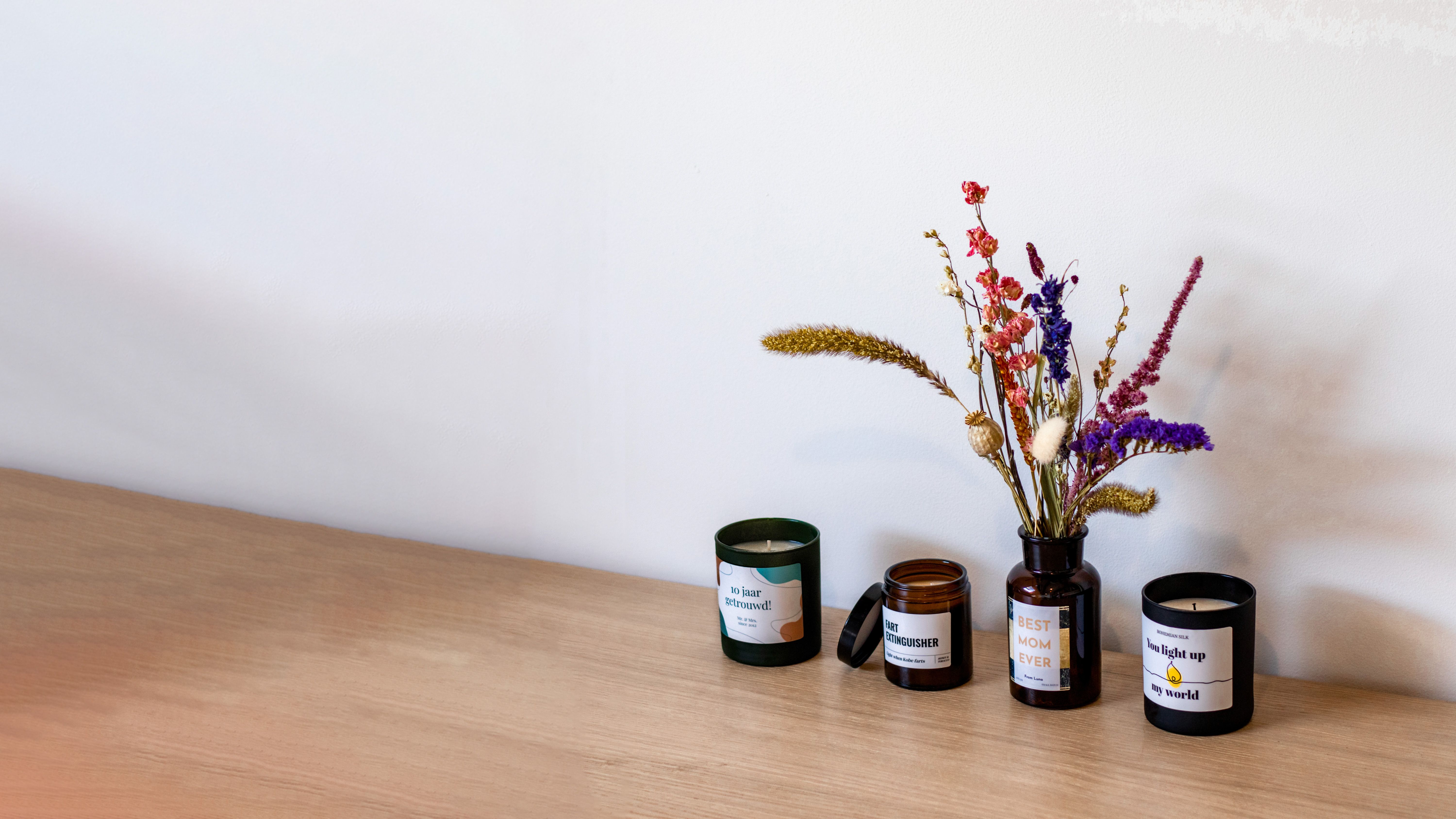 Personalised Home Accessories for a Homely Gift
Bring style and comfort to every corner of your home with our beautiful selection of home accessories such as personalised candles, a personalised photo frame or a flower vase with your name. In this category, you will find stylish decoration items, all designed to make your living space cosy and inviting. Our products combine quality, functionality and aesthetics, to provide the ideal gift to brighten up someone's home
Only candles of the highest quality
Soy-based vegetable waxes
Delightful fragrances that make you feel right at home
Different types and colours of pots
We guarantee quality and only offer products we fully support ourselves. For example, our candles are hand-poured in Belgium based on natural soy wax. Our personalised candles have a long burn time and a wonderful fragrance. Each product passes through extensive quality testing. For us, the content is at least as important as the looks of your gift. So you can be sure that your printed scented candle is of high quality.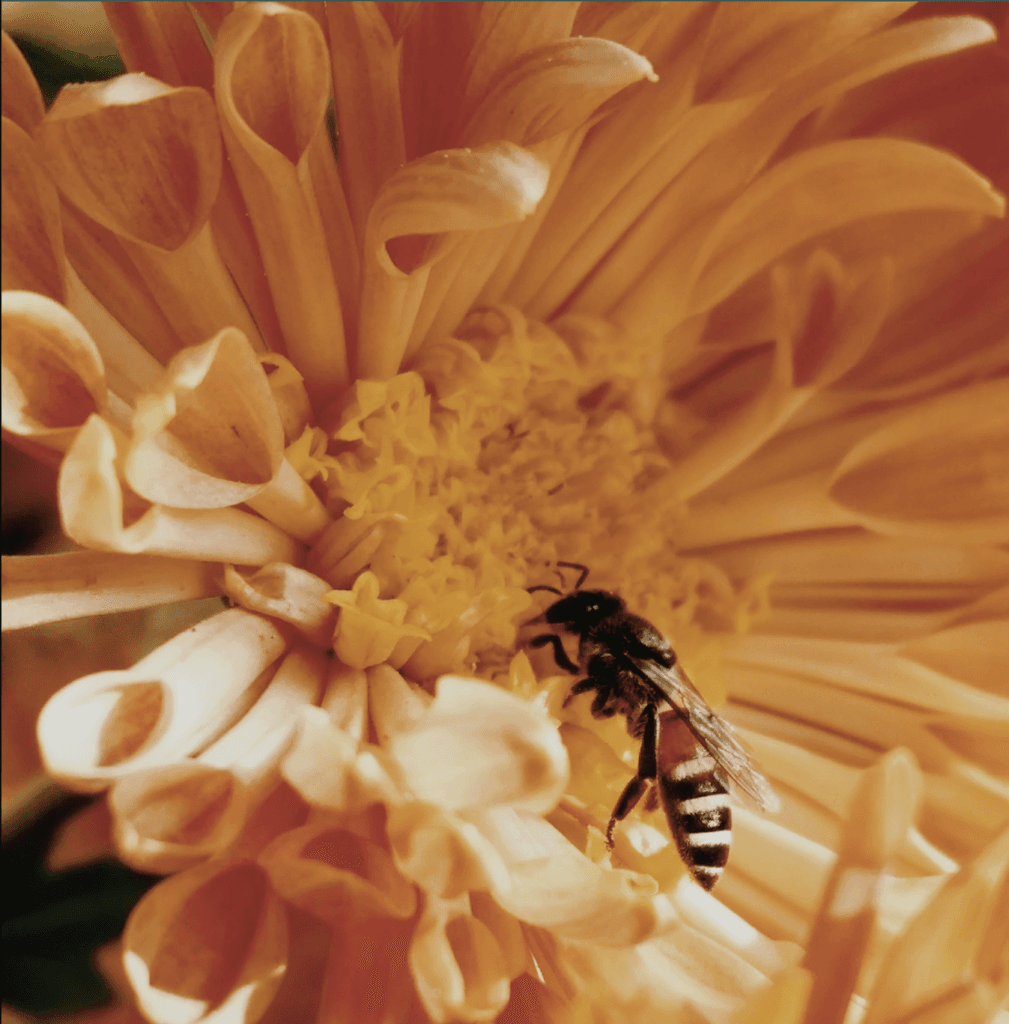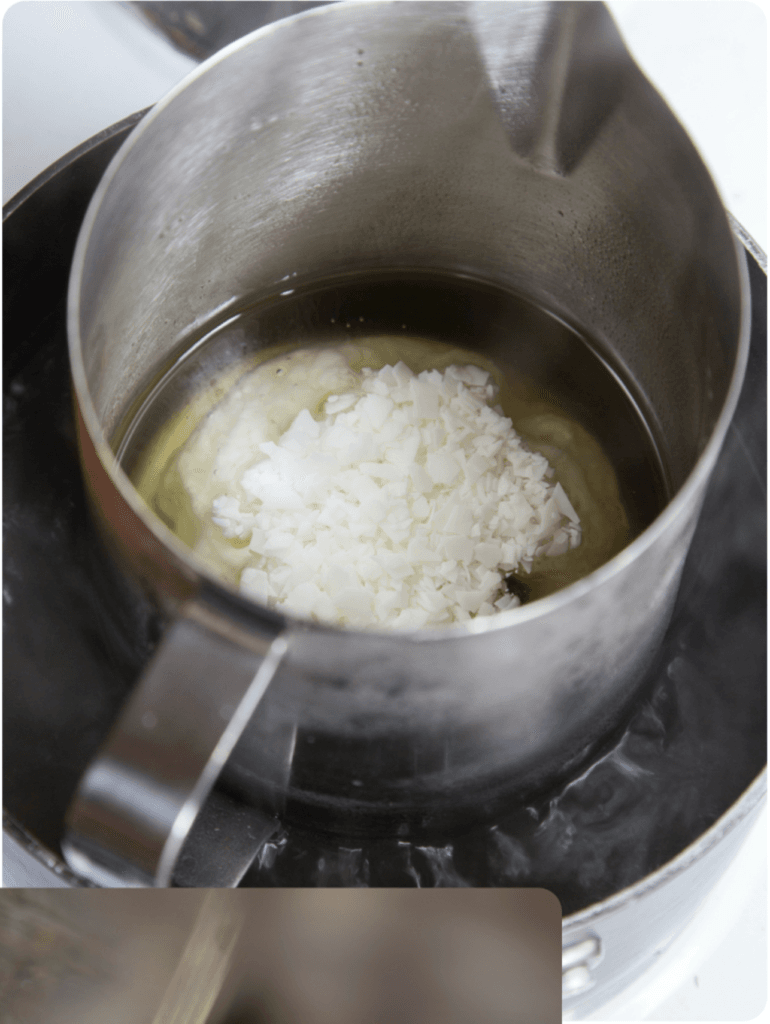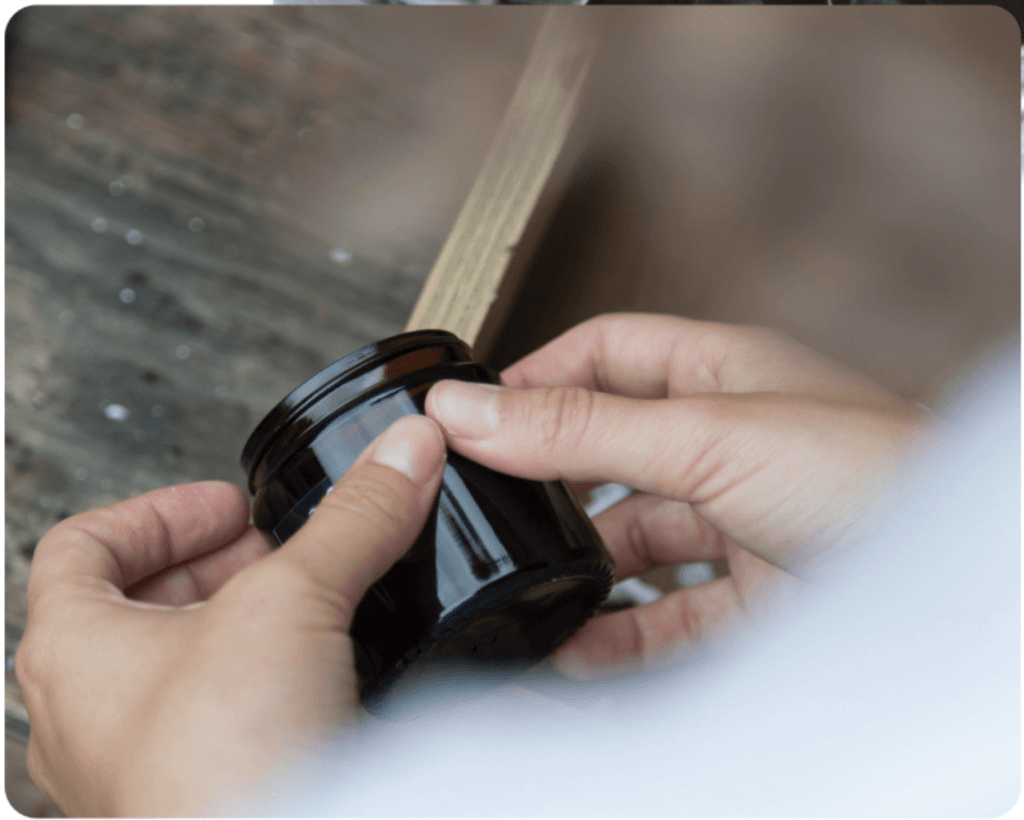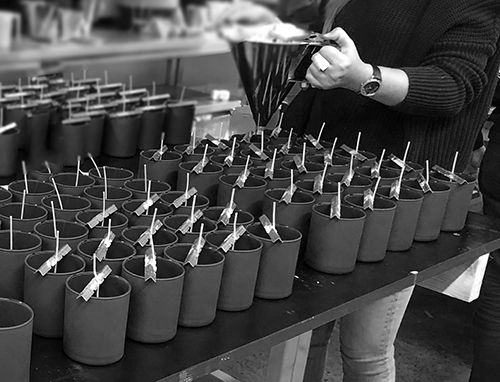 Why choose makeyour.com?
With more than 100,000 satisfied customers, we are known for unique gifts for unique gift moments
Only products of the highest quality
Razor-sharp printed gifts
Choose between more than 50 designs
Make your personalised gift extra fun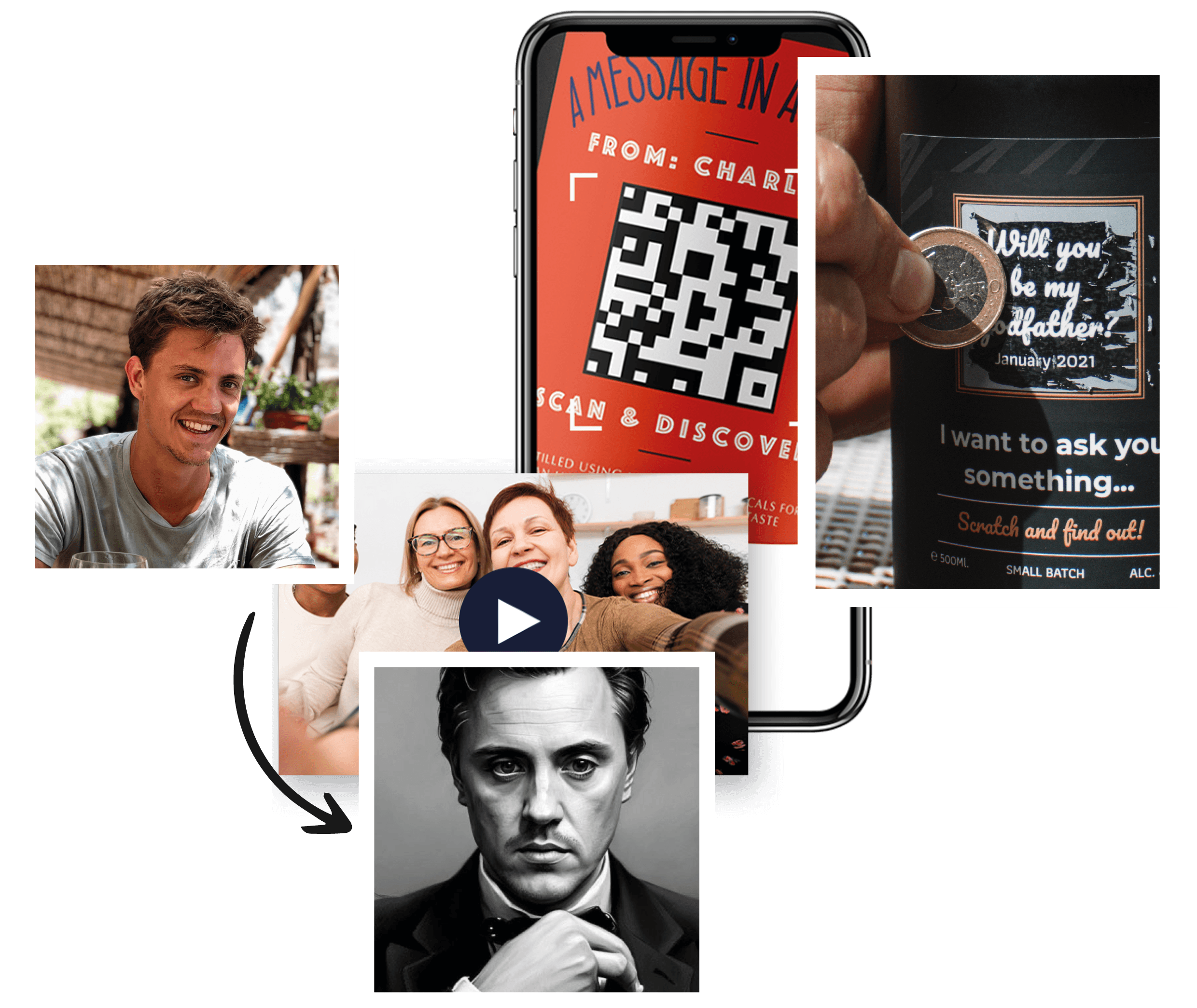 Hide a message behind a scratch layer
Add a QR code with a video or photo message
Artificial intelligence: transform your photos
Creating your ideal living space
Our home is more than just a physical place. It is a reflection of our style, personality and values. Creating your ideal living space means selecting furniture, decorations and accessories that are not only functional, but also aesthetically pleasing and a reflection of who you are. Whether you prefer a modern, minimalist design or love a warm, rustic look, furnishing your home is an opportunity to express your personal taste. With our classy home products such as our personalised candles and personalised vases with dry bouquet, you will give every room that extra touch.
The importance of comfort in the home
Comfort is essential in any home. This means that your furniture should not only be beautiful, but also comfortable and inviting. From a soft, comfortable sofa to relax on after a long day, to a bed that invites you in for a good night's sleep, comfortable furniture contributes to your overall well-being and satisfaction. But comfort goes beyond furniture. It also includes things like lighting, temperature control and even the colours you choose for your walls and decorations. Our organic scented candles create a blissful fragrance in any room so you relax immediately.
Living and well-being
There is a growing awareness of the impact of our living environment on our general well-being. A well-designed and organised space can contribute to our sense of calm and fulfilment, while a cluttered or disorganised space can cause stress and discomfort. Therefore, it is important to pay attention to details such as space layout, managing clutter, and creating a calming, peaceful atmosphere.
The importance of sustainable living
Sustainable living is more than just a trend. It has become a necessity for many people who are concerned about the impact of their lifestyle on the environment. This means choosing furniture and decorations produced in a sustainable way, reducing energy consumption and waste, and taking steps to minimise the overall environmental impact of our home.
Choosing the right decorations
Decorations play a big role in determining the overall look and feel of your home. From organic scented candles and picture frames to vases with dried bouquets, decorations add colour, texture and personality to your space. They are also a great way to showcase your personal style and make your home unique.