Personalised Ginger Concentrate
From
€24,95
Product features
Luxury personalised label
Pure ingredients: Ginger, Lemon, Honey
More about quality
Details
Healthy, tasty and versatile
Ideal as a shot or in cocktails
Discover our personalised ginger concentrate, a versatile and flavourful product with a unique touch thanks to its fully customisable labels. This hand-pressed concentrate is made in Belgium with only pure ingredients such as ginger, lemon and honey, making it a perfect addition to both refreshing cocktails and healthy shots. Enjoy a unique, artisanal and high-quality product with a personal touch, ideal as a gift or to treat yourself.
Content: 500 ml
Delivery Information
Expected delivery on
13 December
Razor-sharp printing quality
Choose between + 50 designs
No minimum order quantity
Ready-made designs
Here are designs that you can order quickly and where you can easily change the texts.
If you'd prefer to start from scratch, you can do so by clicking on 'personalize here'.
Personalised ginger concentrate of the highest quality
Pure ingredients: Ginger, Lemon, Honey
Ideal as a shot or cocktail
We guarantee quality and only offer drinks we fully support ourselves. That is why we have chosen a 100% organic ginger concentrate based on pure ingredients. This is the ideal drink as an alcohol-free alternative: healthy but above all delicious. Drink this pure as a shot to start the day or make a nice cocktail, ginger tonic or pour it yourself in preparations. The ginger concentrate is hand-pressed in Belgium in collaboration with a local player. So you can be sure that your personalised bottle of ginger concentrate is of high quality.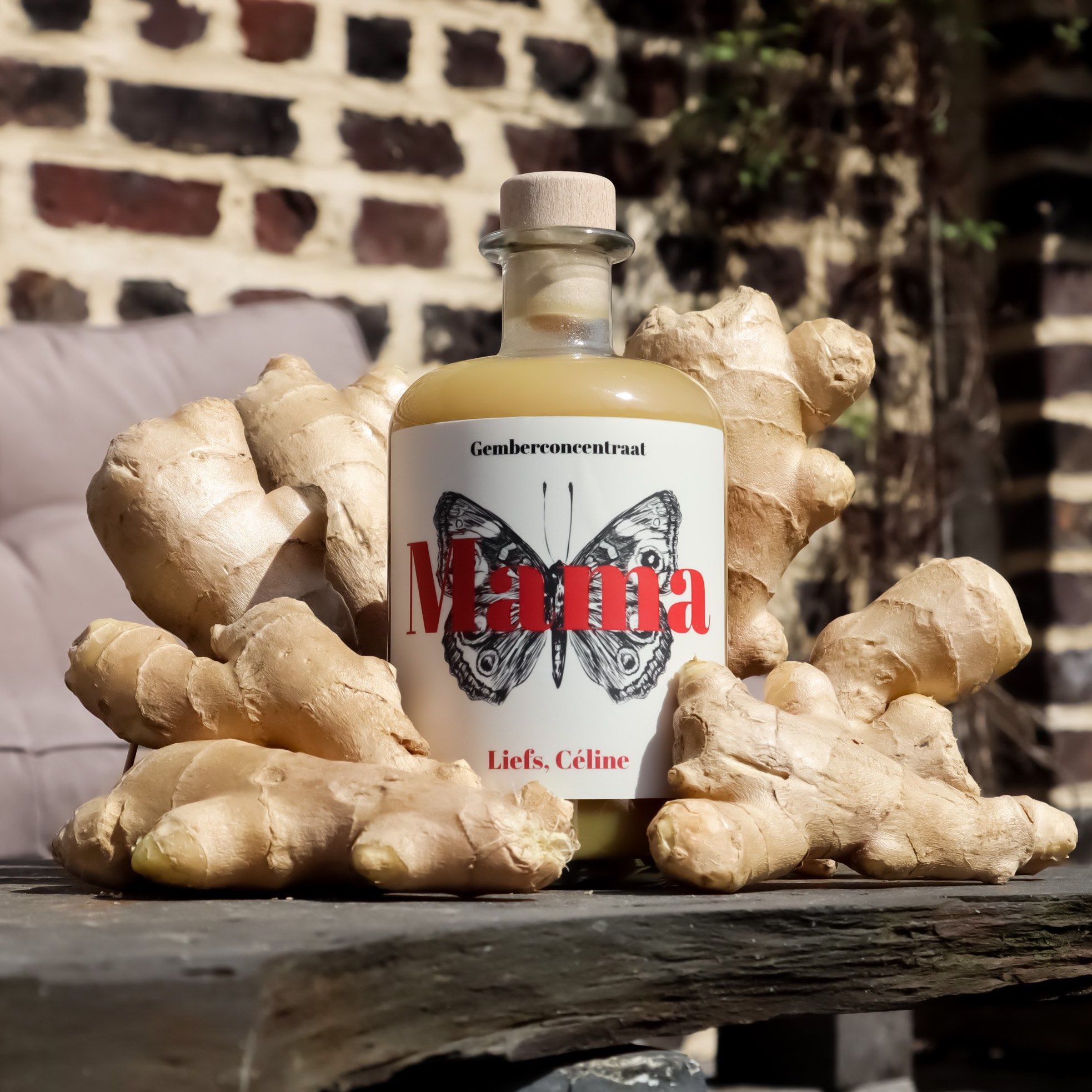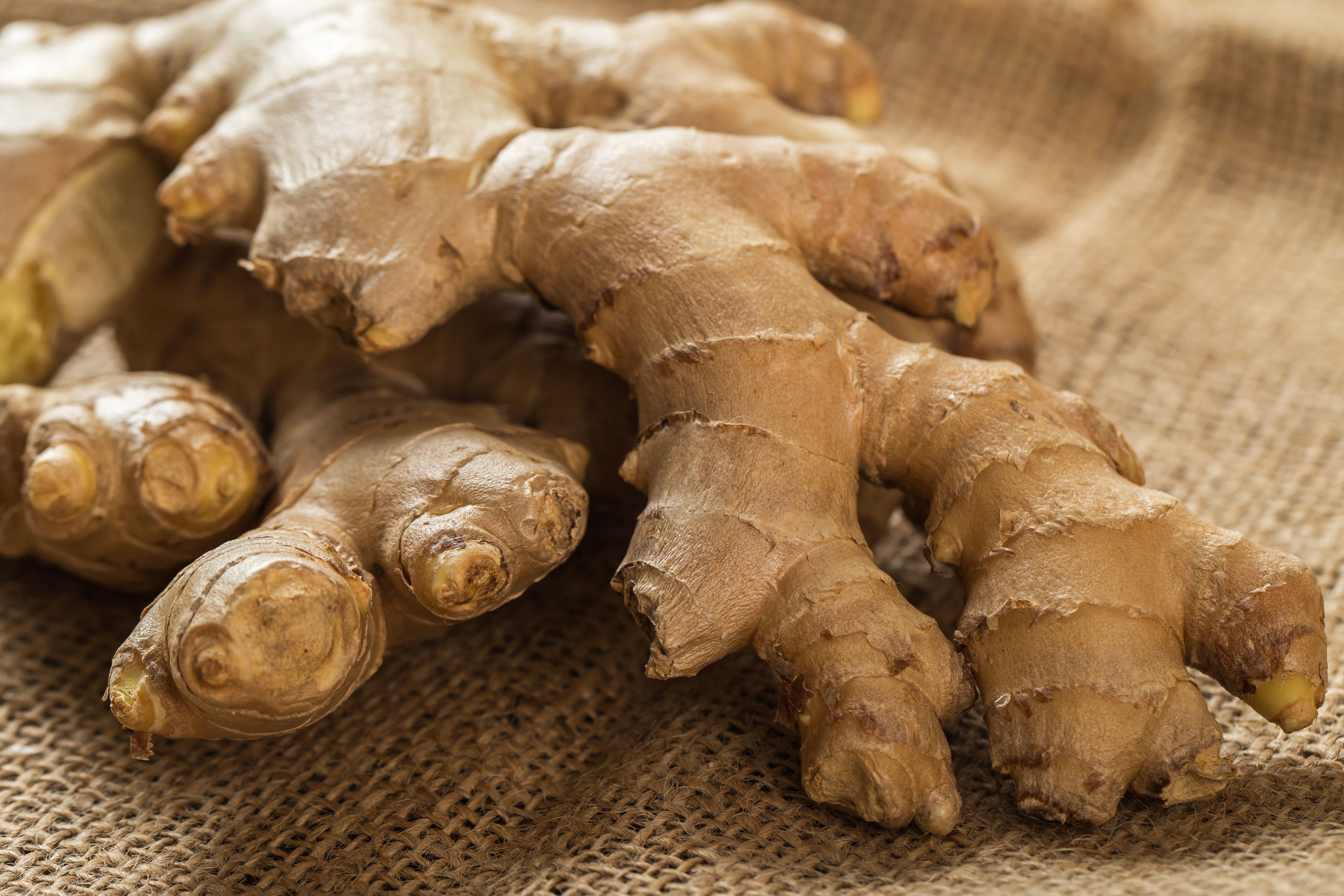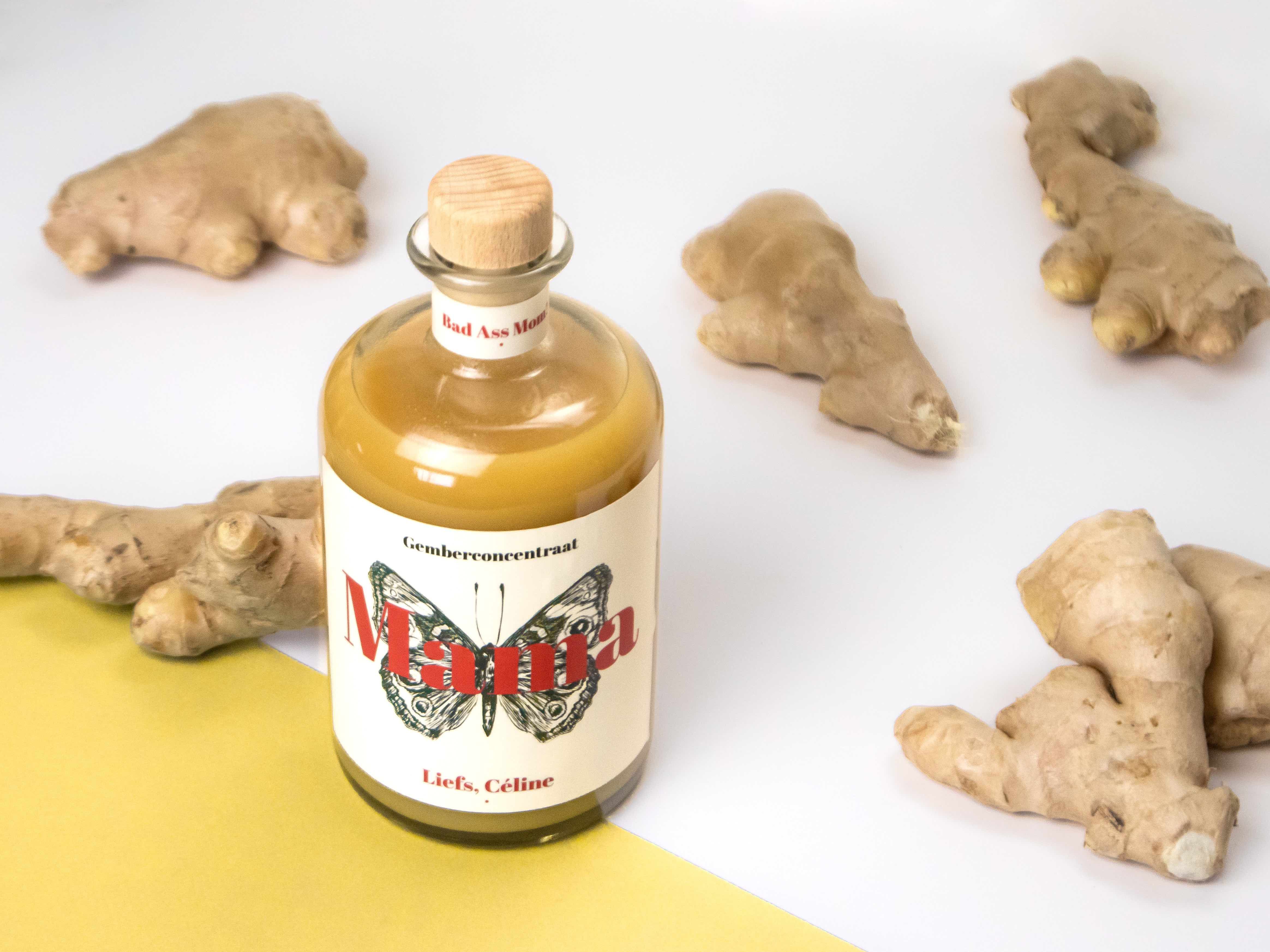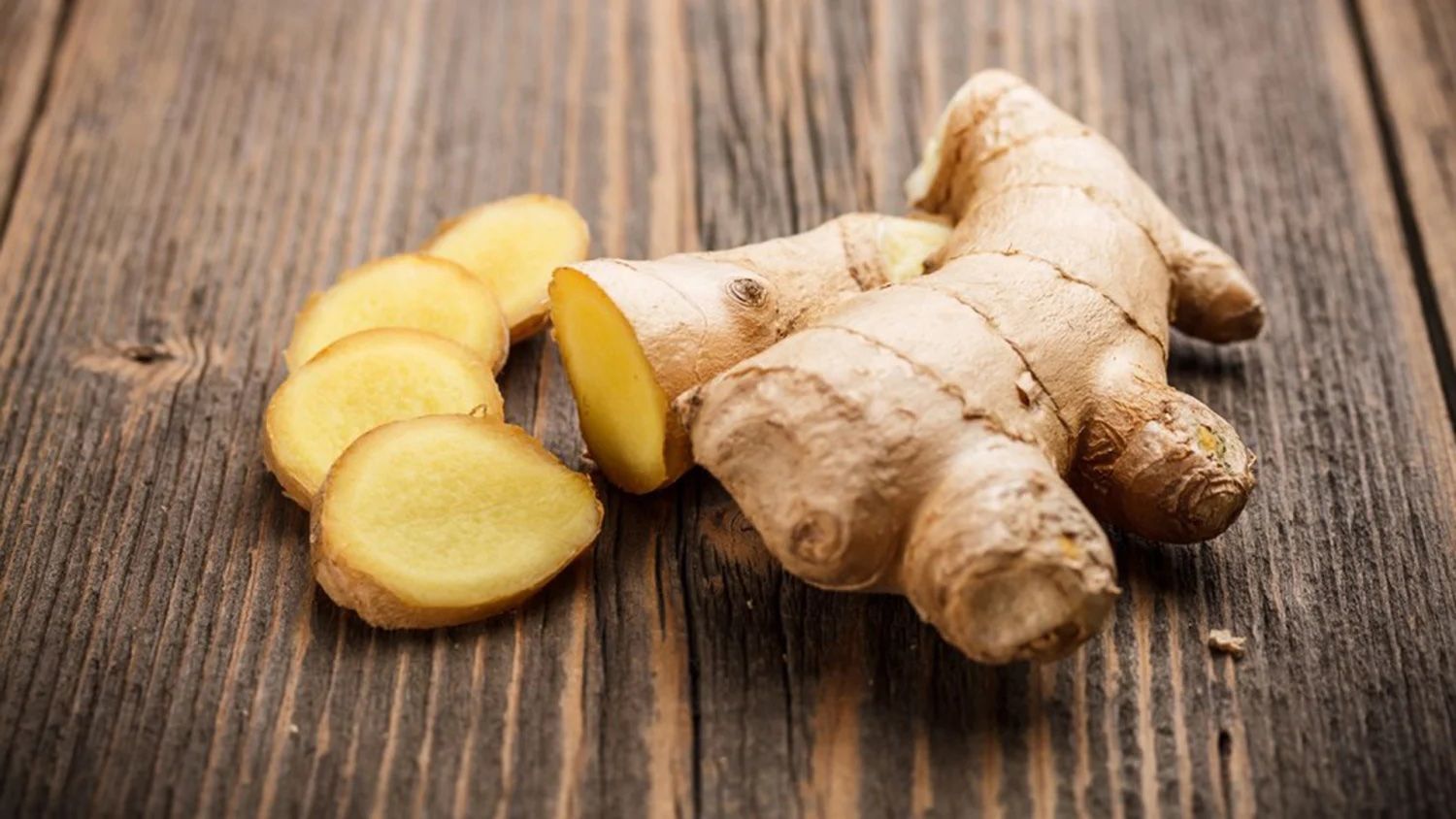 Featured Reviews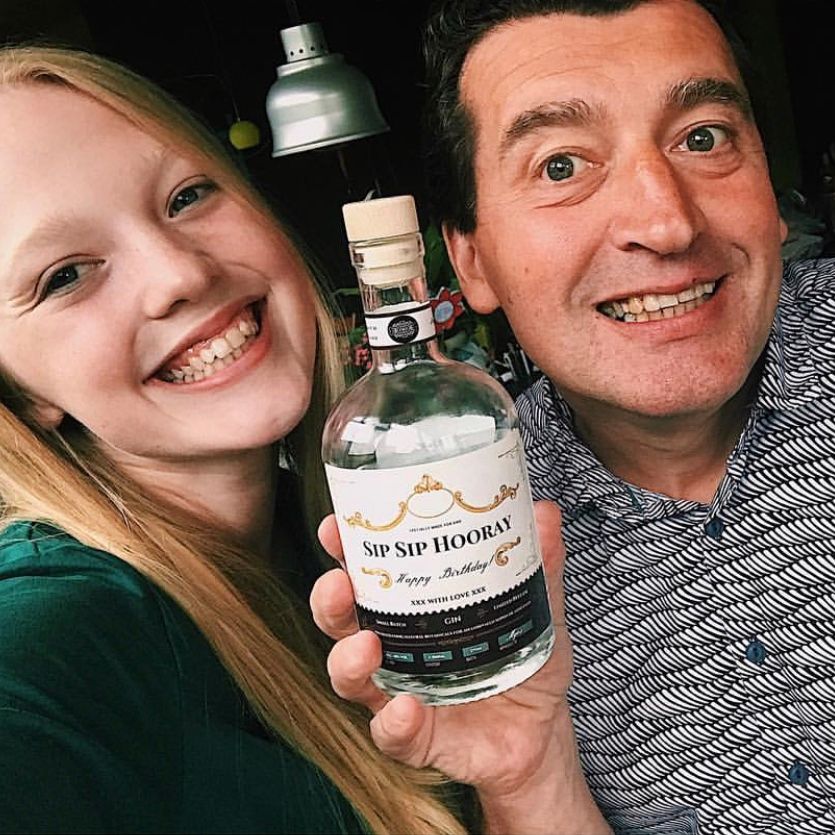 Sofie L.
It was my dad's birthday and I spent a long time looking for a nice product. With this bottle of gin, I immediately had the perfect gift. I also had it in the house within 2 days!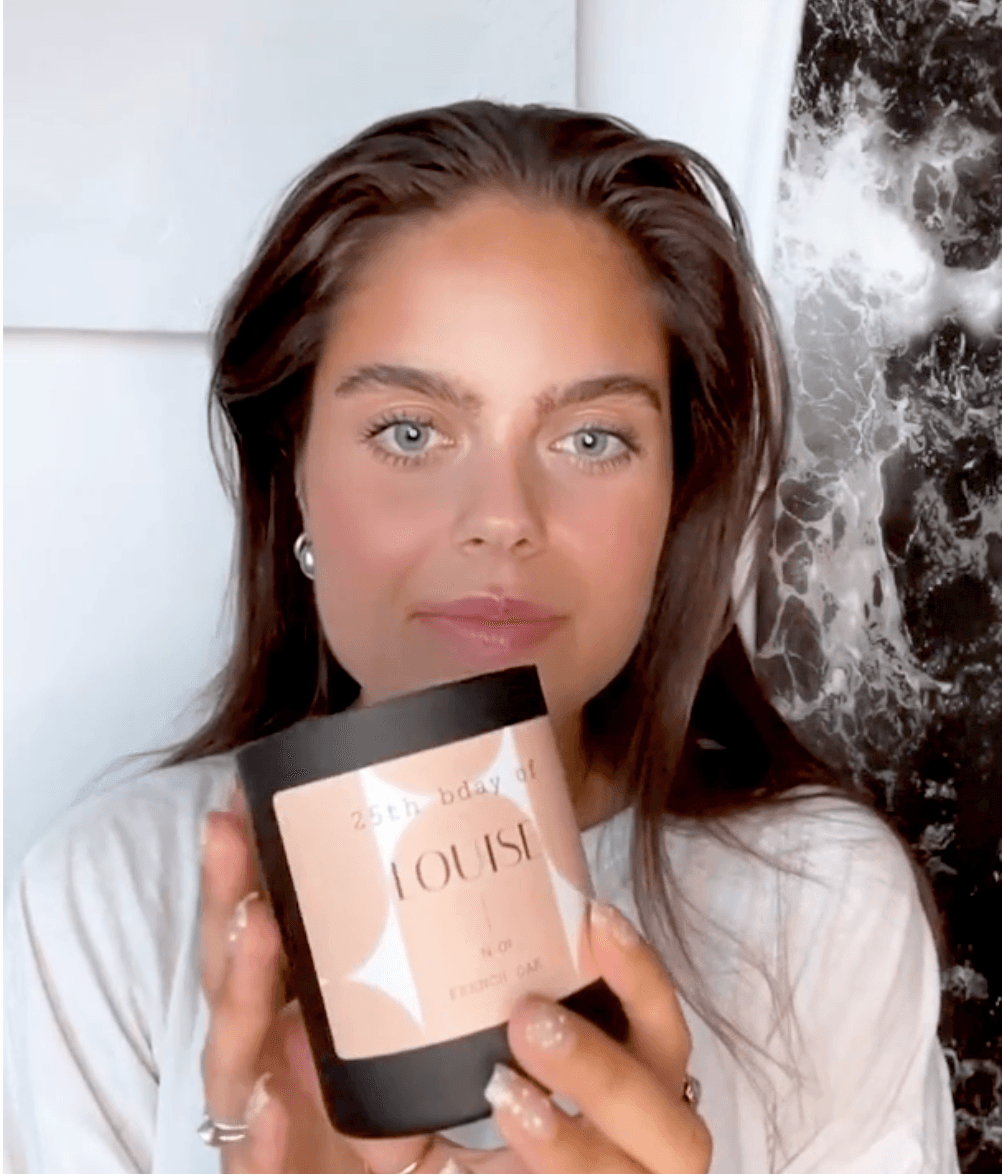 Louise T.
I am absolutely wild about this scented candle with my name. I received it for my 25th birthday. Highly recommended!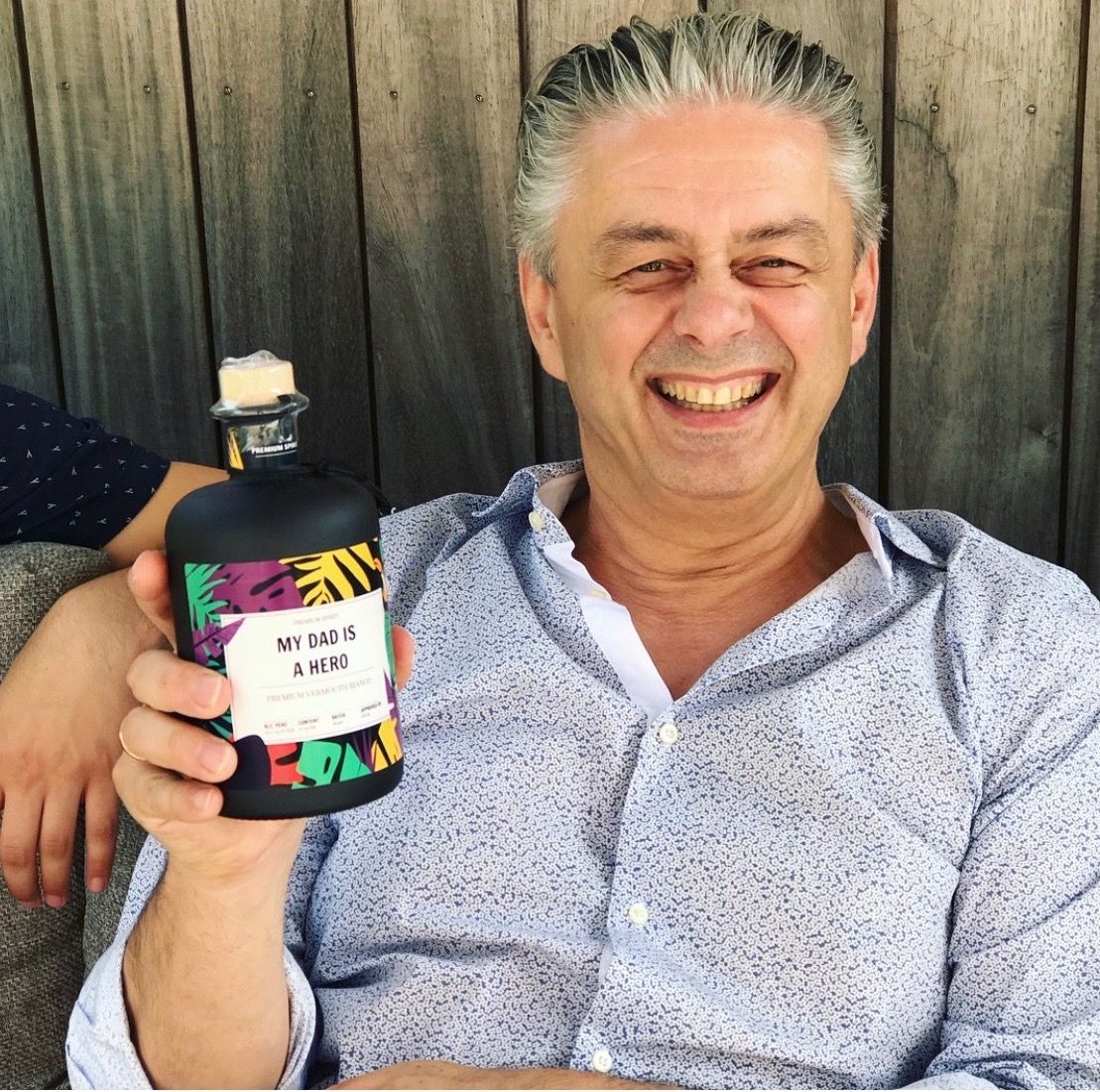 Heidi D.
I ordered Gin for my dad. Very good gin and he loved the personalised label. Very fast delivery. Perfect for a great unique gift.
Make your personalised gift extra fun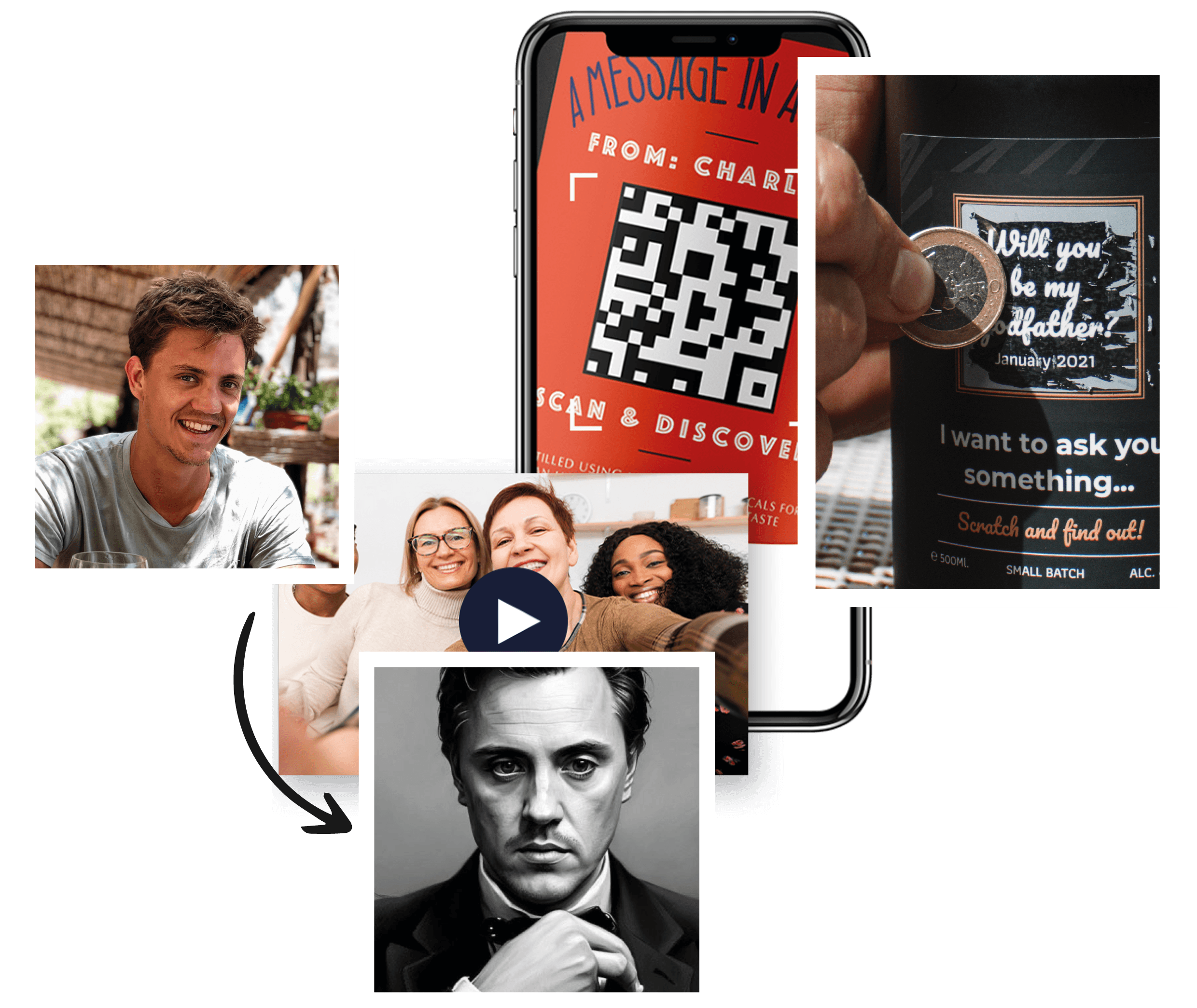 Hide a message behind a scratch layer
Add a QR code with a video or photo message
Artificial intelligence: transform your photos
Personalised ginger concentrate: the perfect gift
A personalised ginger concentrate is a unique and thoughtful gift for any occasion. Whether you are looking for a birthday gift, thanking a host or surprising a friend, a bottle with a customised label is sure to stand out. Personalise the label with a name, a special message or a unique design and give a gift that is as tasteful as it is stylish.
What is ginger concentrate?
Ginger concentrate is a powerful and concentrated blend made from fresh ginger root, lemon and honey. The concentrate contains the essential flavours, aromas and nutrients of these ingredients in a convenient and versatile form, making it easy to mix into drinks or consumed as a healthy shot.
The production of ginger concentrate starts with the careful selection of fresh ginger root, which is then pressed to extract the juice. Lemon and honey are added to improve flavour and texture, and the mixture is carefully boiled down until the desired concentration is reached. The end result is a tangy, sweet and aromatic concentrate that can be easily dissolved in water or other liquids to create a variety of tasty and healthy drinks.
Ginger concentrate is ideal for people looking for a quick and easy way to incorporate the benefits of ginger into their daily lives. It is a convenient solution for those who do not have the time or resources to prepare and process fresh ginger root, or for those who simply appreciate the flavour and convenience of a concentrated product.
Combined with the ability to personalise the label, this makes ginger concentrate a unique and versatile product that is perfect for both personal use and for giving as a thoughtful and original gift.
The versatility of ginger concentrate
Ginger concentrate is an extremely versatile product that can be used in a variety of ways. Add it to cocktails for a tangy and refreshing flavour that is both sweet and spicy. Ginger concentrate is also ideal for mocktails, allowing you to serve a non-alcoholic drink that is just as flavourful as its alcoholic counterpart.
Health-conscious consumers will enjoy the benefits of a daily ginger shot, which boosts the immune system and has anti-inflammatory properties. Thanks to the addition of lemon and honey, this ginger concentrate is not only healthy but also delicious in taste.
Artisanal quality and purity
Our ginger concentrate is hand-pressed in Belgium and contains only pure ingredients. We use fresh ginger root, lemon and honey to create a powerful and flavourful concentrate with no artificial additives or preservatives. The result is a product that is not only delicious, but also a healthy choice for those looking for natural and authentic flavours.
Health benefits of ginger
Ginger has been known for its medicinal properties for centuries and is used in various cultures worldwide to treat numerous health problems. Some of the benefits of ginger include:
Improves digestion: Ginger helps promote digestion and can relieve stomach upset, nausea and vomiting.
Relieves inflammation: Ginger contains gingerol, a powerful anti-inflammatory compound that can help reduce pain and inflammation in the body.
Strengthens immune system: Ginger helps strengthen the immune system and can help fight infections and prevent disease.
Promotes blood circulation: Ginger can improve blood circulation and helps prevent cardiovascular diseases.
Ginger concentrate is a tasty and convenient way to enjoy these health benefits, whether in the form of a daily shot or mixed into your favourite drinks.
Sustainability and responsible production
When producing our ginger concentrate, we are aware of the impact on the environment and strive to make sustainable and responsible choices. We use only fresh, locally produced ingredients wherever possible, to minimise the product's carbon footprint and support the local economy.
In addition, our packaging is designed with sustainability in mind. We choose recyclable materials and encourage our customers to reuse or recycle the bottles. Personalising the label can even be an extra incentive to keep the bottle as a unique keepsake or reuse it for other purposes.
Creativity and originality
Personalising the ginger concentrate offers a great opportunity to let your creativity run wild. You can choose from different designs, fonts and colours to create a label that perfectly suits the personality of the recipient or the occasion for which the gift is intended.
Whether you design a label with a catchy slogan, an image that evokes a special memory or a simple yet stylish text, the result is a unique and personal gift that will impress both inside and out.
In a world where mass-produced and generic products are the norm, personalised ginger concentrate offers a unique and authentic experience that is both tasteful and meaningful. Whether you gift it to a friend, a loved one or yourself, you can be sure that this delicious, healthy and versatile product will make a lasting impression.