Fun Birthday Gift with Personality
As long as your favourite people age, you need to find a birthday gift for them. His or her favourite drink will always delight the birthday boy or girl, but a birthday gift can be more personal and funny. Using the personalise tool, you can! That way, besides a tasty birthday gift, you will give the aging person a smile and a token that you know him or her well. Birthdays are special moments that should be celebrated with equally special gifts. Our webshop offers a wide range of premium, personalised birthday gifts. Whether you are looking for something for a wine lover, a gourmet or someone who loves to relax, we have the perfect gift.
Why choose makeyour.com?
With more than 100,000 satisfied customers, we are known for unique gifts for unique gift moments
Only products of the highest quality
Razor-sharp printed gifts
Choose between more than 50 designs
Only products of the highest quality
Exclusive spirits recipes
Beers made in collaboration with brewery Van Steenberge
Natural Soy wax-based scented candles
High-class wines directly from small-scale winemakers
Paraben-free bath products
We guarantee quality and only offer products we fully support ourselves. Thus, our drinks and other products are made with love in collaboration with small-scale artisanal partners. Each product passes through extensive quality testing. For us, the content is at least as important as the looks of your gift. So you can be sure that your gift is of high quality.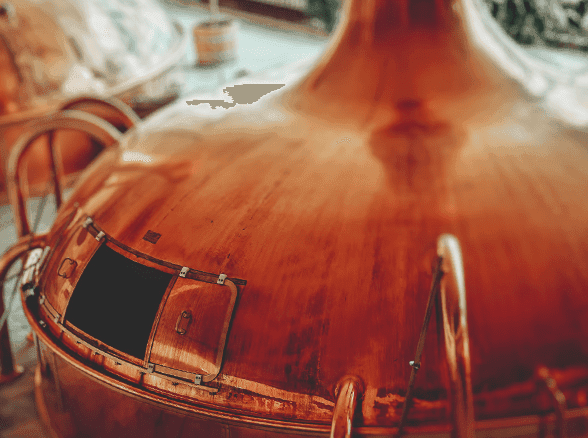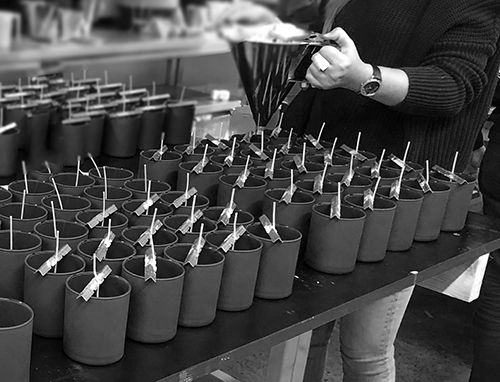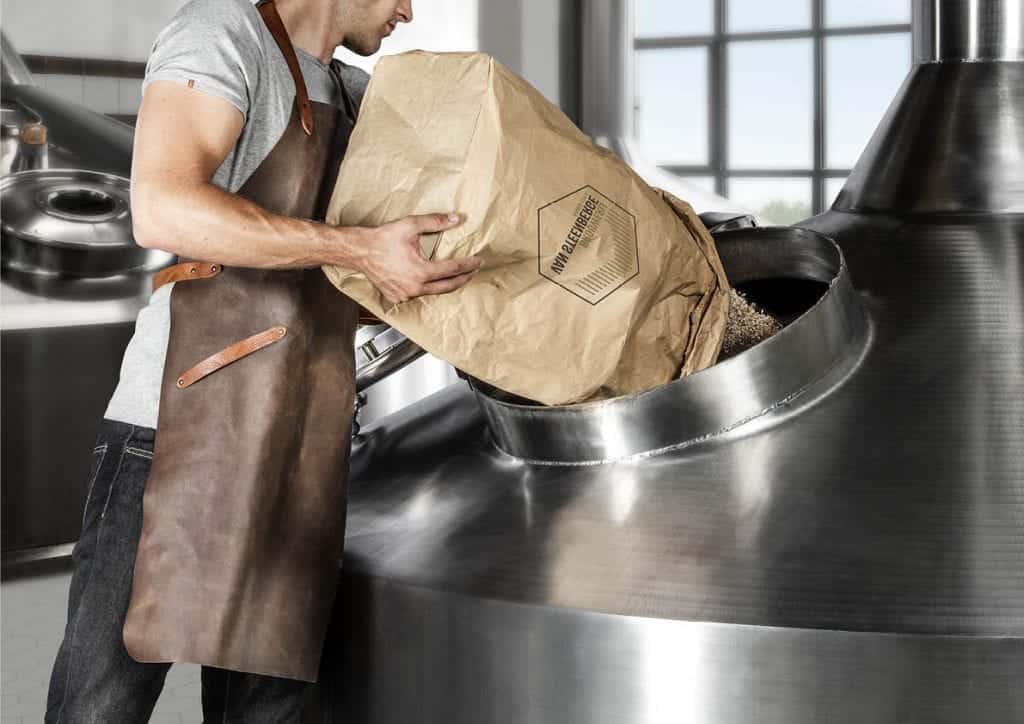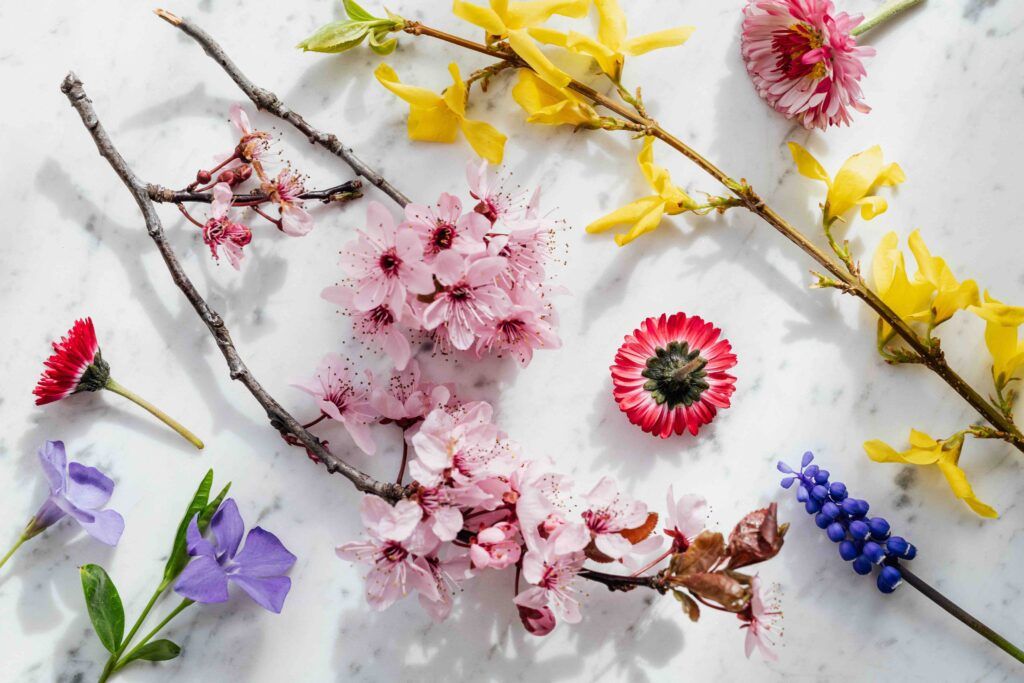 Featured Reviews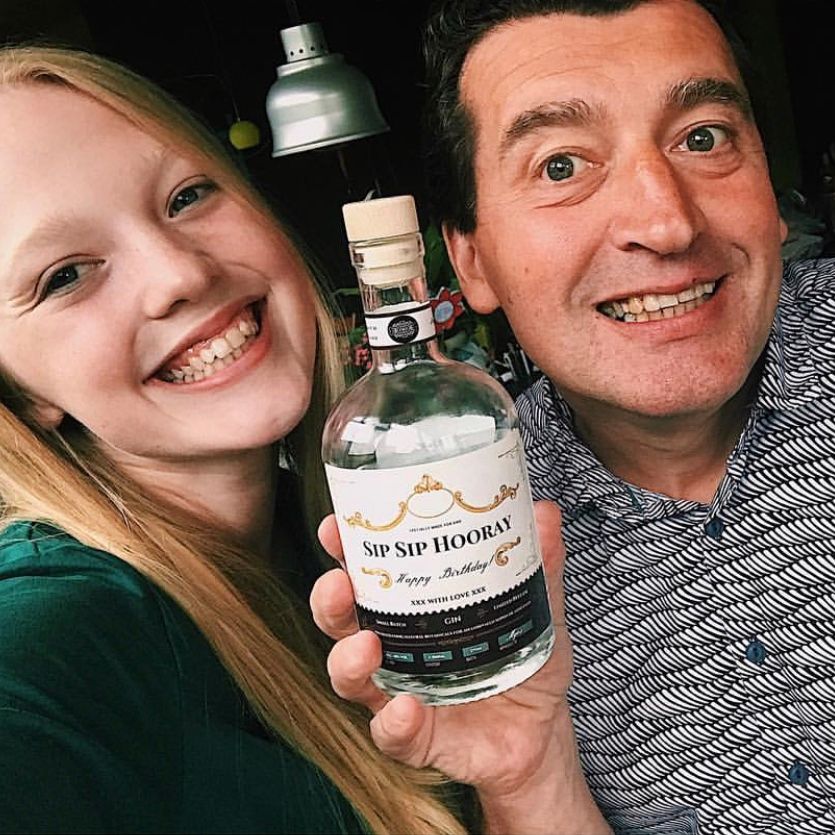 Sofie L.
It was my dad's birthday and I spent a long time looking for a nice product. With this bottle of gin, I immediately had the perfect gift. I also had it in the house within 2 days!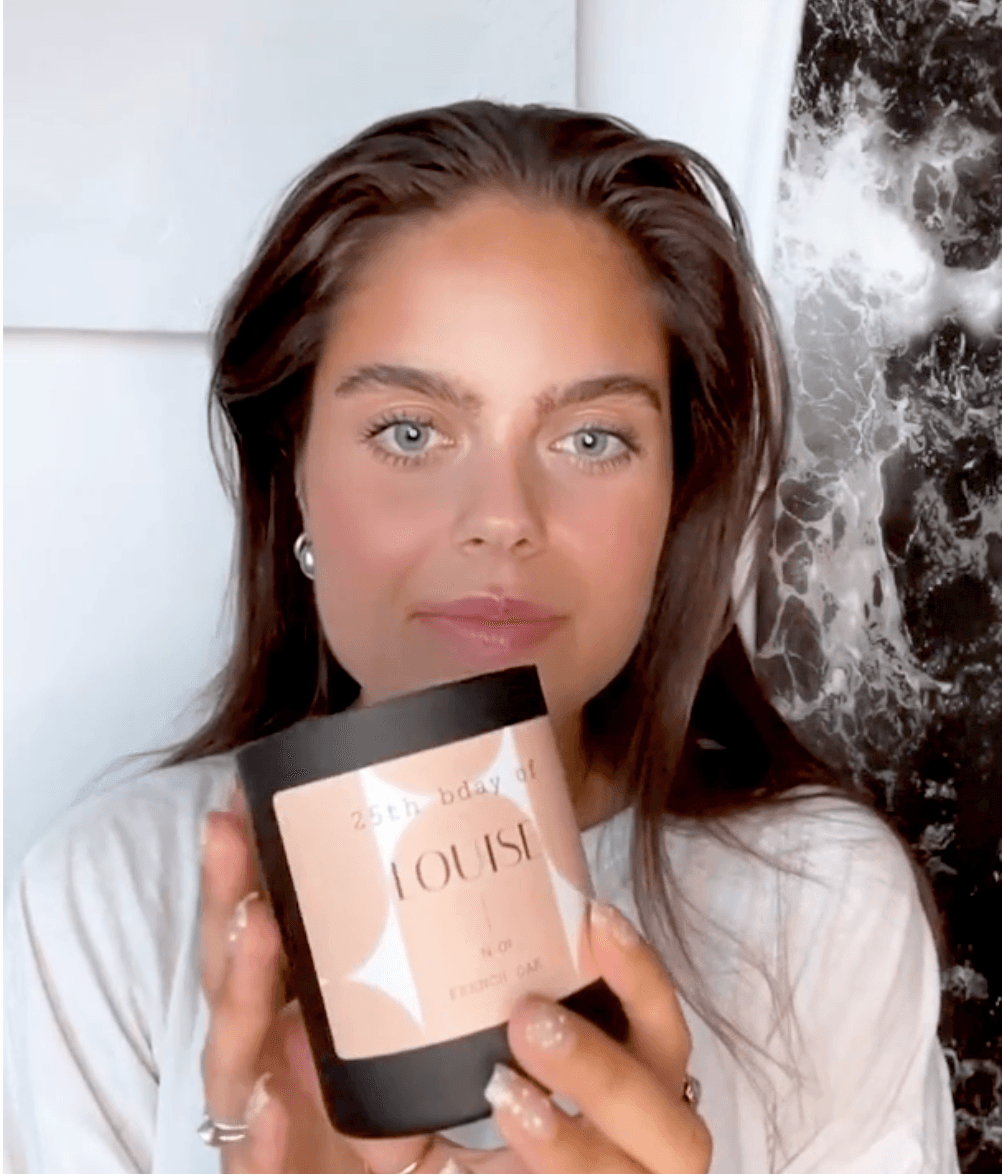 Louise T.
I am absolutely wild about this scented candle with my name. I received it for my 25th birthday. Highly recommended!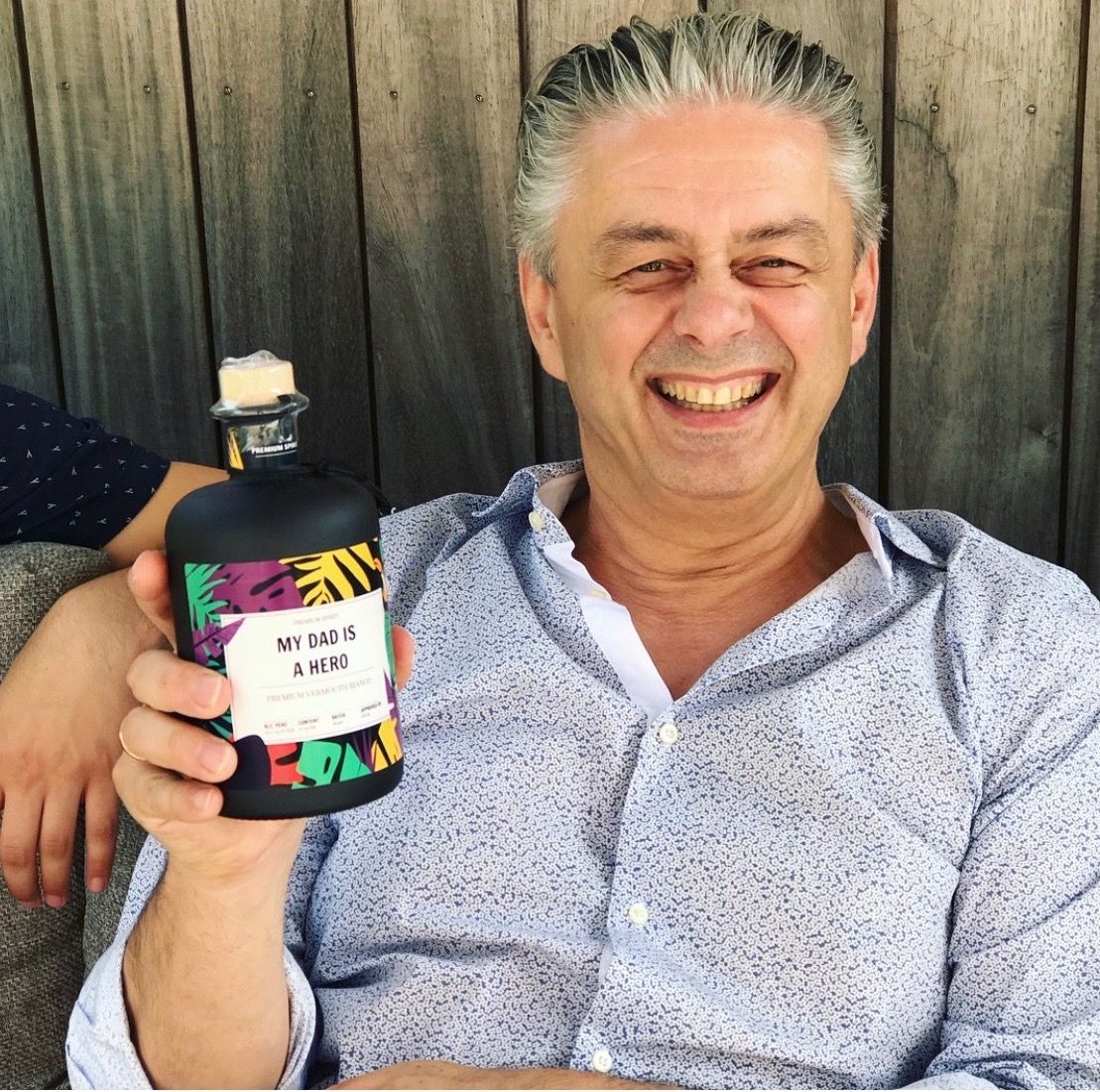 Heidi D.
I ordered Gin for my dad. Very good gin and he loved the personalised label. Very fast delivery. Perfect for a great unique gift.
Make your personalised gift extra fun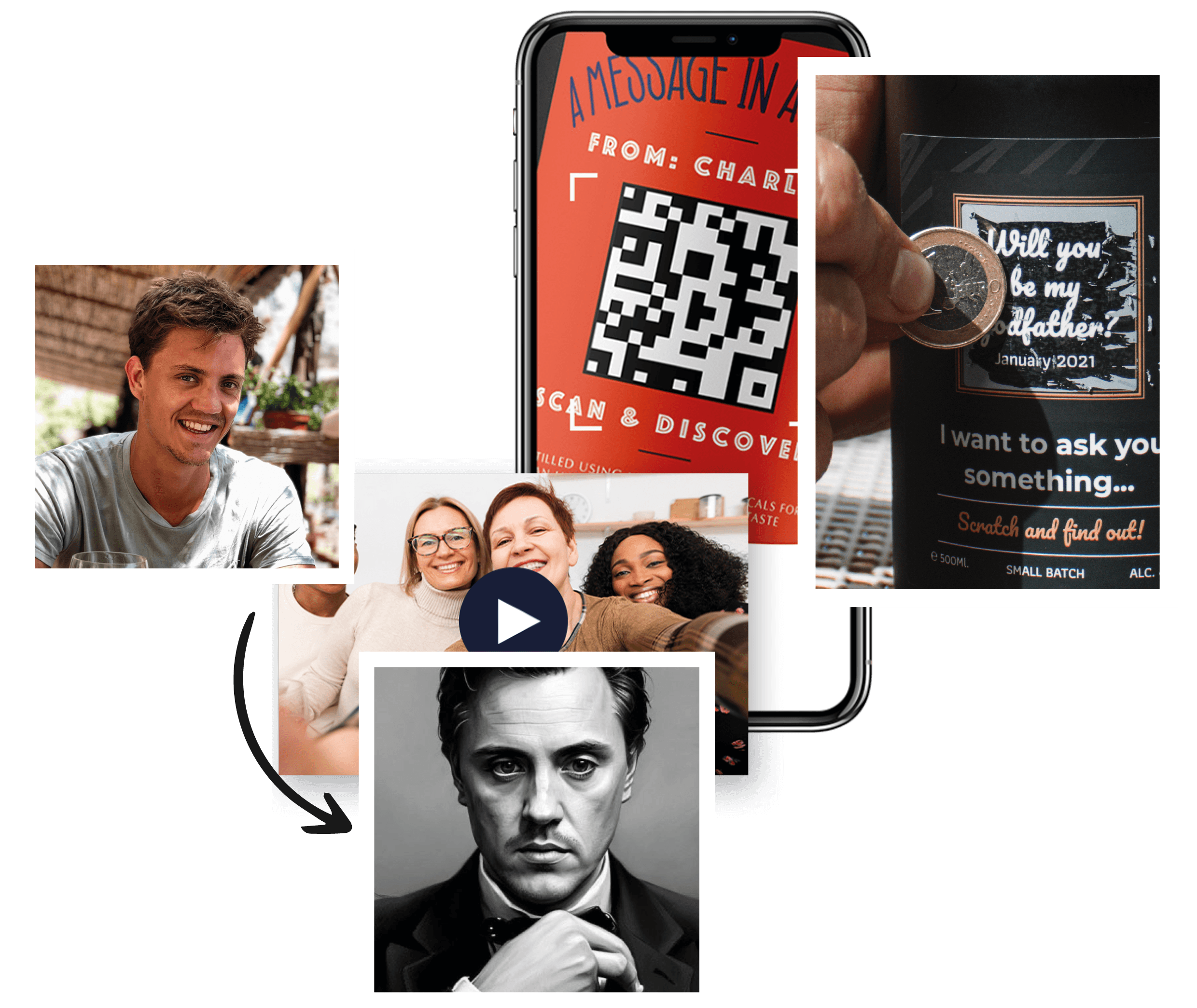 Hide a message behind a scratch layer
Add a QR code with a video or photo message
Artificial intelligence: transform your photos
Birthday gift to cherish
From the dozens of standard designs, you are bound to find one that suits the birthday boy or girl's personality. Think of a hobby, a trip you took together or if you want to tease a phobia or dislike. You can include them all in your birthday present. Even if you have something very specific in mind, our industrial printers print that own creation on a durable quality label. Our razor-sharp finish makes the birthday gift a visual gem, which will be preserved even when empty.
Sensational taste
As creative and picture-perfect as the outside of the birthday present is: the best is on the inside. After all, taste buds develop every year, so what better way to celebrate an extra year than to firmly stimulate them for once? An ecstatic taste sensation, if that is not an original birthday gift! Our carefully selected premium drinks taste like there is a birthday party in your mouth to which everyone is invited.
Sophisticated birthday gift for women
Without wanting to start a gender war, the fact is that women have different tastes from men. It is best to take that into account when you have a birthday gift to buy for a birthday friend, birthday sister or birthday mum. These interchangeable recommendations usually do well with birthday women:
Love gin for your birthday girlfriend
Our floral gin is a true love drink and thus perfect as a birthday gift girlfriend. The gentle balance of rose petals and vanilla caresses the female palate just a little differently than other gins do. Tender, yet strong, just like the birthday girlfriend.
Happy birthday mum
With wine, you do little (or is it WINE?) wrong as a birthday gift for mum. Our wineries treat their vineyards with as much care as a mother lavishes her children. Thus, with a bottle of wine, you give a double message: happy birthday mum and thanks for the nice care.
Fire for a passionate sister or daughter
Happy birthday sister comes across as flaming once it is engraved on an organic scented candle. A birthday gift she will enjoy for a long time, as the candles fill living rooms with an invigorating aroma for twice as long as most chemical imitations. Ideal for symbolically lighting up her passion!
Proud birthday gift for men
For men, booze is a matter of honour. A personalised version of his favourite is birthday gift man and status symbol all in one. This will get many a birthday man as proud as a caster:
Brother's birthday bear
Next time at the family table, pay close attention to whether your brother prefers his beer to be blonde, dark or amber. That way, you will know which type of bottle you can have 'Frothy birthday brother' printed on. Blends of existing beer names with a first name get bonus pints ...euh points!
Matured whisky for a more mature man
Whisky gains flavour as it ages longer in the barrel. So do taste buds, by the way. Immediately something to look forward to on the personalised birthday gift for a more mature birthday man, who can appreciate a glass of tough Scotch. The older the man, the better it tastes. Aging has its perks!
Birthday gift for jolly friends
In Eastern Europe and the Balkans, friends are in the habit of toasting each other with vodka at a birthday party. Or any gathering really, Eastern Europeans are tolerant of that. A birthday friend deserves such a tribute and you can immediately design the bottle of quality vodka to mark your friendship. A social and an emotional birthday gift, beat that!
The Importance of a Good Birthday Gift
A birthday is a celebration of life and a good gift can help make this special day even more memorable. A thoughtful and personalised gift can show how much you care about the birthday person and how much you appreciate their presence in your life. A birthday is not just another day, it is a celebration of an individual's life and journey. A good birthday gift can enhance this sense of celebration and create memories that will last a lifetime. More than just a physical object, it is an expression of love, appreciation and care. It says, "I appreciate you and am grateful you are in my life." With us, you will find a wide range of unique, personalised birthday gifts, perfect to convey this message and make your loved one's birthday even more special.
How to Choose the Perfect Birthday Gift
Choosing the perfect birthday gift can sometimes be a challenge. It is not just about choosing something that the recipient likes, but also something that reflects their personality, their tastes and their interests. This can range from a bottle of their favourite liquor, a set of our organic scented candles for those who love cosiness, or a personalised dried bouquet with vase for those who love aesthetics and design. Most importantly, the gift should have some meaning and personality, something our range of personalised gifts can offer.
Unique Birthday Gifts for Wine Lovers
Birthdays and wine go hand in hand, and if you're looking for a gift for a wine lover, you've come to the right place. We have a wide range of premium wines, cava and champagne that can take any celebration to the next level. But what makes our wine, cava and champagne truly unique is the possibility of personalising them with a unique message, making the birthday gift even more special. This is a gift that is both delicious and thoughtful, and it will certainly help create great memories.
Wonderful Birthday Gifts for Gourmets
For the gourmets in your life, we have a range of personalised gift options. Consider our premium olive oil, balsamic, and spice mixes that can turn a simple meal into a gourmet experience. Each of these can be personalised with a unique message, making the gift extra special and unique. This is a perfect gift for anyone who loves to cook, experiment in the kitchen, or simply enjoy good, quality ingredients.
Relaxing Birthday Gifts for the Rest Seeker
For those who love a little pampering and relaxation, our organic scented candles, luxury hand soap and bath salts are the ideal birthday gift. These products are designed to create a calm and serene environment, perfect for those who want to relax after a long day. Add a personal touch by personalising these items with their name or a special message. This is a gift that is both practical and luxurious, and it shows that you care about their well-being and relaxation.
Birthday gift for the Beer Lover
If the birthday boy or girl is a beer lover, our personalised beer package is the perfect gift. This package contains a selection of premium beers such as blonde, double and triple. What makes this package unique is that each beer can be personalised with the recipient's name, making it a special and unique gift. This is a gift that not only tastes great, but also leaves a lasting impression.
Birthday gift for the Lover of Spirits
For the spirits lovers in your life, consider one of our premium spirits such as gin, whisky, spiced rum or vodka. Each of these can be personalised with a unique message, making the gift extra special. Whether celebrating a milestone birthday or just celebrating another year of life, a personalised bottle of their favourite spirits is a gift they are sure to appreciate.
Birthday gift for the Lover of Alcohol-Free Drinks
If the birthday boy or girl prefers alcohol-free options, we also have several options. Our range includes alcohol-free alternatives to gin and rum, as well as ginger concentrate. These can all be personalised with a unique message, making them a perfect and thoughtful birthday gift. No matter if they prefer an alcohol-free cocktail or just enjoy a refreshing drink, our alcohol-free options are a perfect way to celebrate their special day.
How to Make a Birthday Unforgettable.
Beyond choosing the perfect gift, there are plenty of other ways to make a birthday unforgettable. Organise a surprise party, send a handwritten letter, create a video message with congratulations from friends and family, or spend the day doing their favourite activities. But remember, the most important thing is to make the birthday boy or girl feel how special they are.
The Tradition of Birthday Celebrations
Have you ever wondered why we celebrate birthdays? This tradition goes back to the ancient Egyptians and Greeks. The Egyptians believed that when pharaohs were crowned, they became divine and this was seen as their "birth" as a god. The Greeks, on the other hand, celebrated the birthdays of their gods. Today, celebrating birthdays is a global phenomenon, with each country having its own unique traditions and customs.
Why are Personalised Gifts Best for Birthdays?
Personalised gifts are a great way to show the birthday person how much you care. They show that you have taken the time and effort to choose something special for them, something that reflects their personality and tastes. This is what makes our products unique. Whether it's a personalised bottle of wine, a set of scented candles with their name on it, or a package of their favourite spirits with a special message, a personalised gift is always a winning choice.
The Joy of Giving
There is something particularly satisfying about giving gifts, especially on someone's birthday. It is a way of showing that you care about someone, that you are thinking about them and that you appreciate their presence in your life. When choosing a gift, it is important to remember that it is not the price that matters, but the thought behind it.
Six steps to a surprise birthday gift:
Birthday gifts with a personal message are all the more fun. You get them in no time using makeyour.com's tool:
Choose the birthday boy or girl's favourite drink or candle
Choose the flavour or fragrance
Personalise a basic design or upload your own creation
Complete the order
Present the birthday gift
Enjoy it together!
Our delivery times are legendary! A birthday gift ordered before 9am can be delivered the next day. Or how about a surprise delivery on the day itself? It's all possible, just keep in mind that we are closed on weekends and our delivery times are subject to transport issues.