Gift for Mom: Unique and Personalised Gifts That Will Warm Her Heart
Surprise your mother with a special gift that is as unique as she is. From birthdays and anniversaries to 'just because', we offer a wide range of personalised gifts that she will cherish. Whether she is a foodie, a wine lover, or a lover of conviviality, you are sure to find something to suit her here. For mom, it may be one that is made with as much care, devotion and love as she surrounds you with. Ideal for her birthday, just because or a gift under the Christmas tree.
Why choose makeyour.com?
With more than 100,000 satisfied customers, we are known for unique gifts for unique gift moments
Only products of the highest quality
Razor-sharp printed gifts
Choose between more than 50 designs
Only products of the highest quality
Exclusive spirits recipes
Beers made in collaboration with brewery Van Steenberge
Natural Soy wax-based scented candles
High-class wines directly from small-scale winemakers
Paraben-free bath products
We guarantee quality and only offer products we fully support ourselves. Thus, our drinks and other products are made with love in collaboration with small-scale artisanal partners. Each product passes through extensive quality testing. For us, the content is at least as important as the looks of your gift. So you can be sure that your gift is of high quality.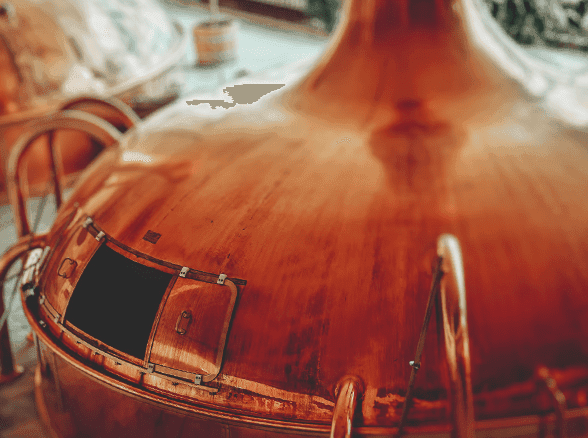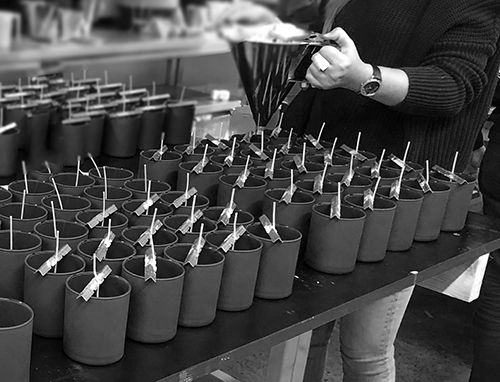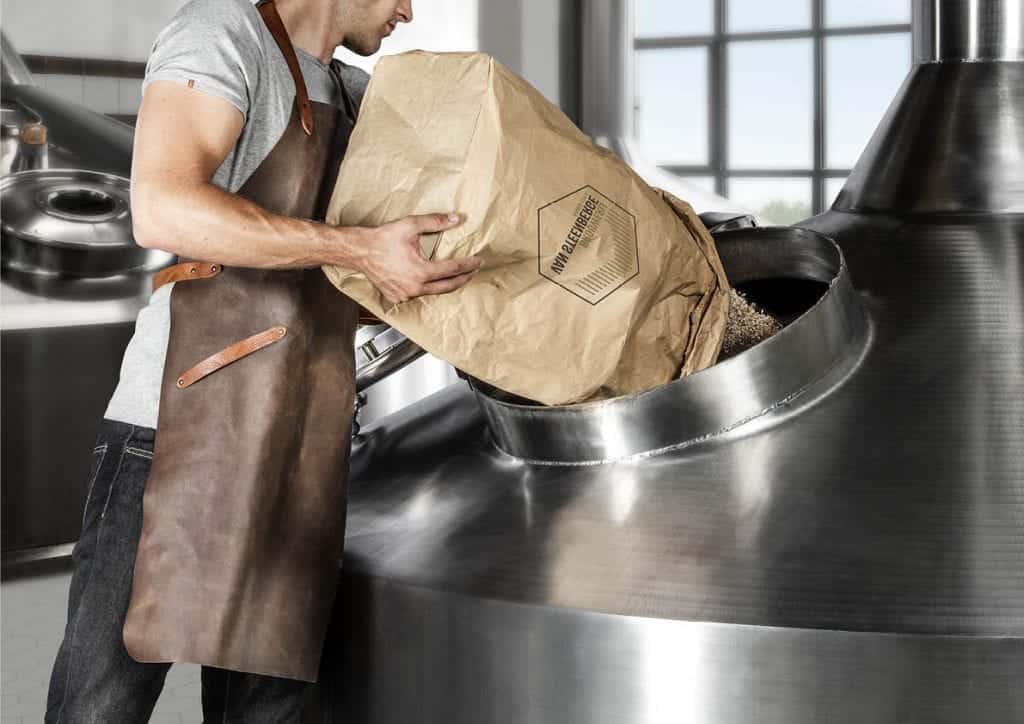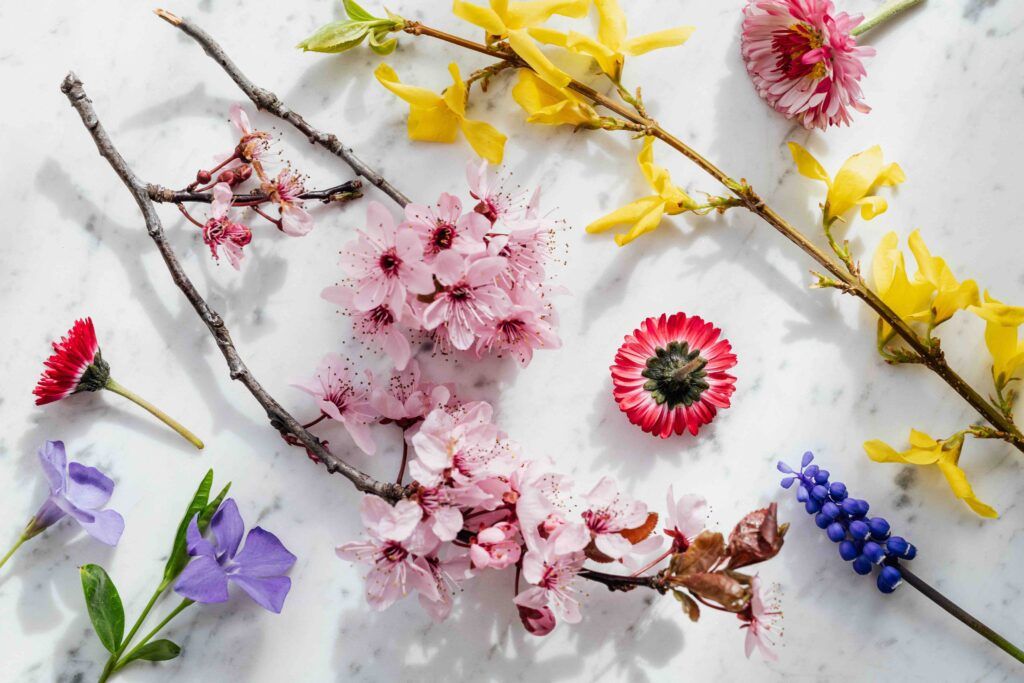 Featured Reviews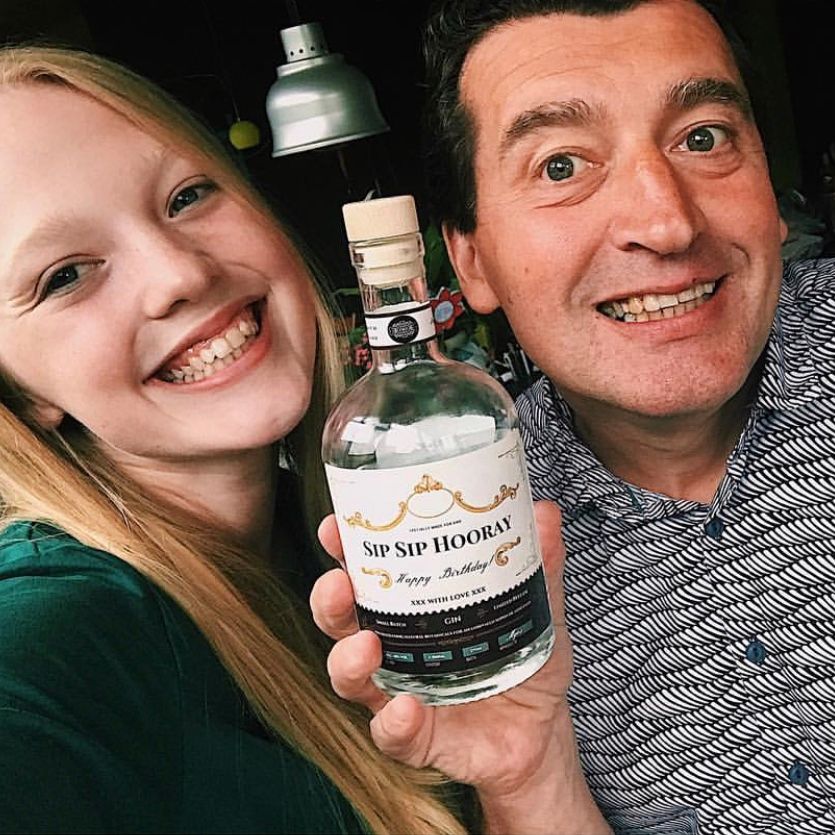 Sofie L.
It was my dad's birthday and I spent a long time looking for a nice product. With this bottle of gin, I immediately had the perfect gift. I also had it in the house within 2 days!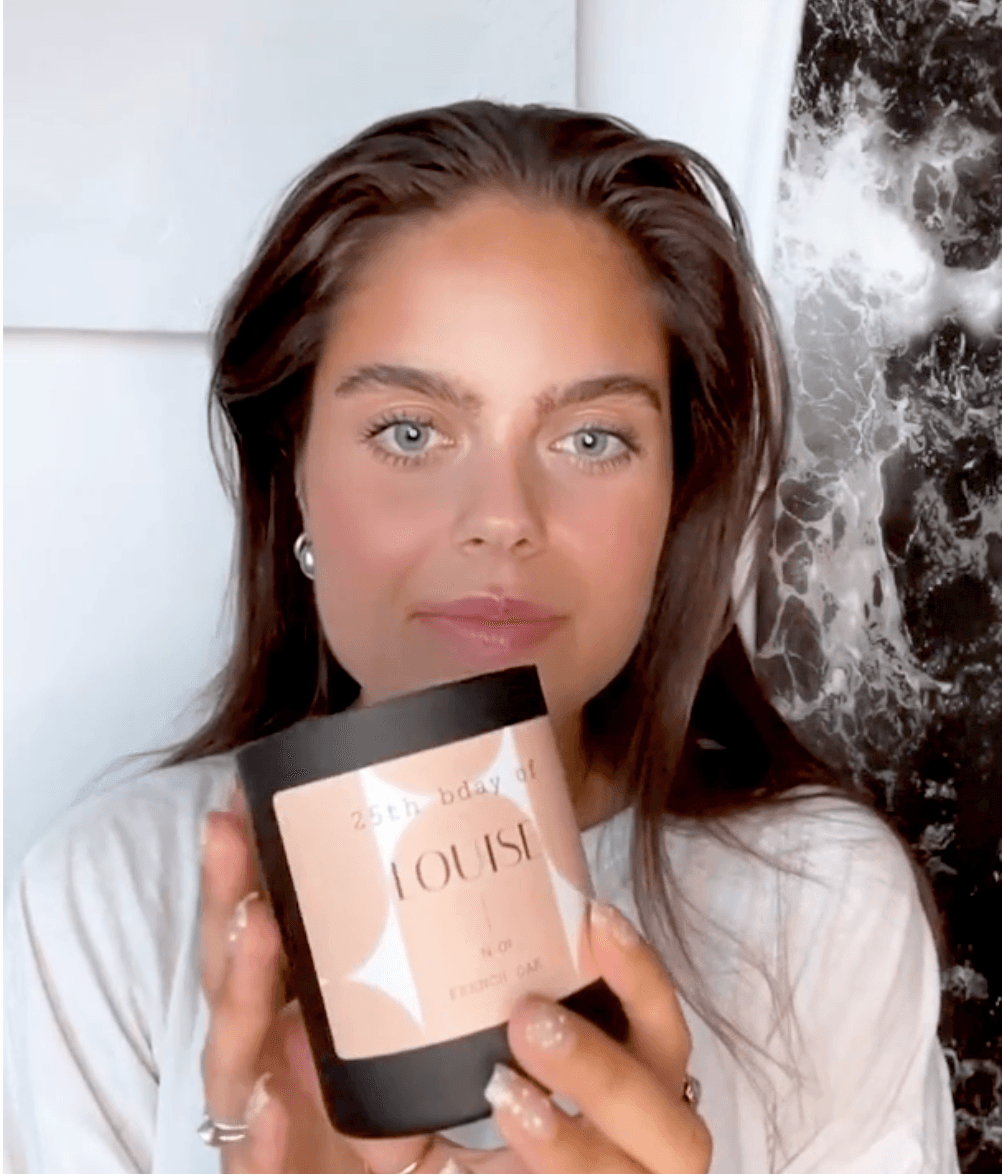 Louise T.
I am absolutely wild about this scented candle with my name. I received it for my 25th birthday. Highly recommended!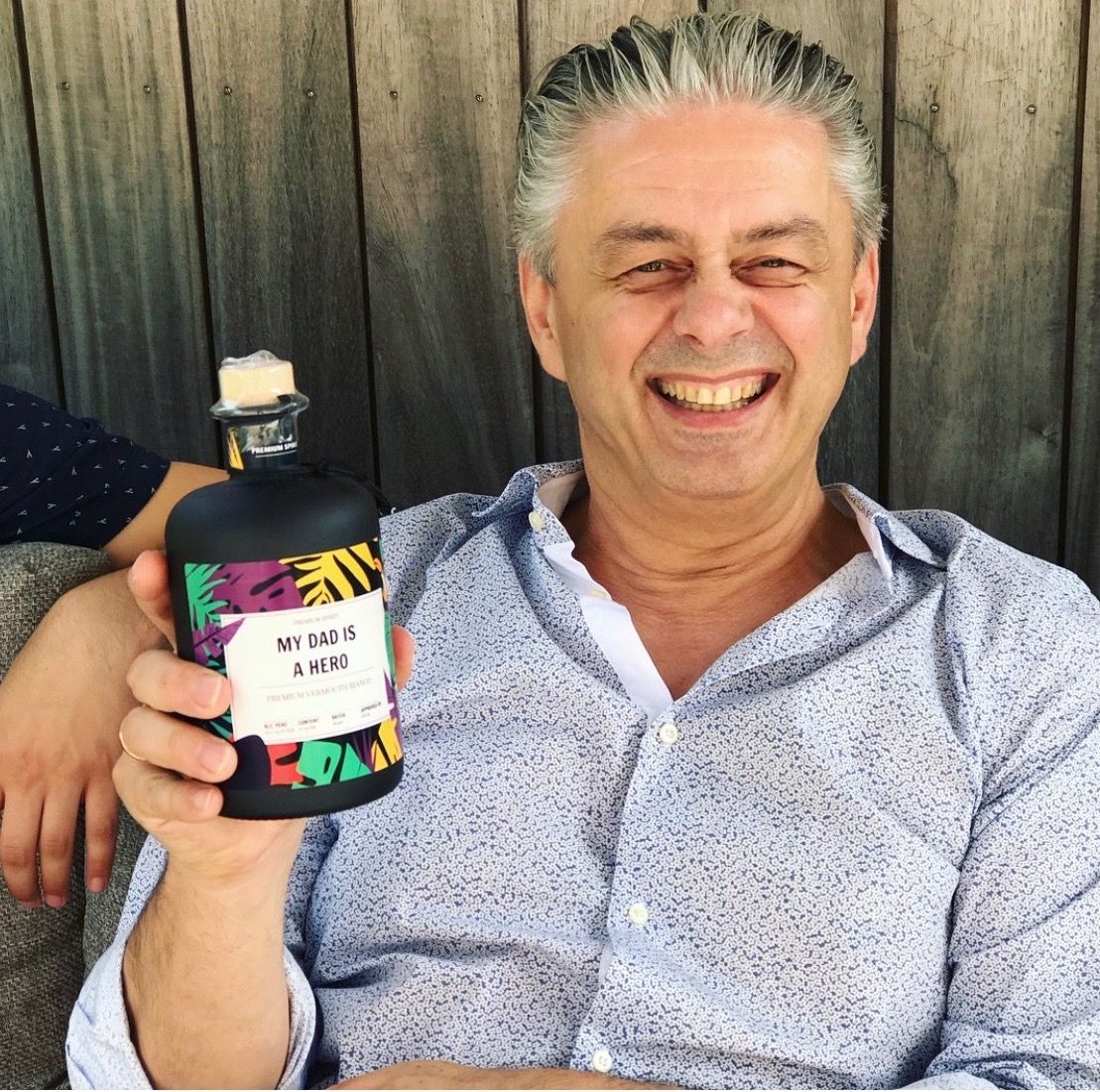 Heidi D.
I ordered Gin for my dad. Very good gin and he loved the personalised label. Very fast delivery. Perfect for a great unique gift.
Make your personalised gift extra fun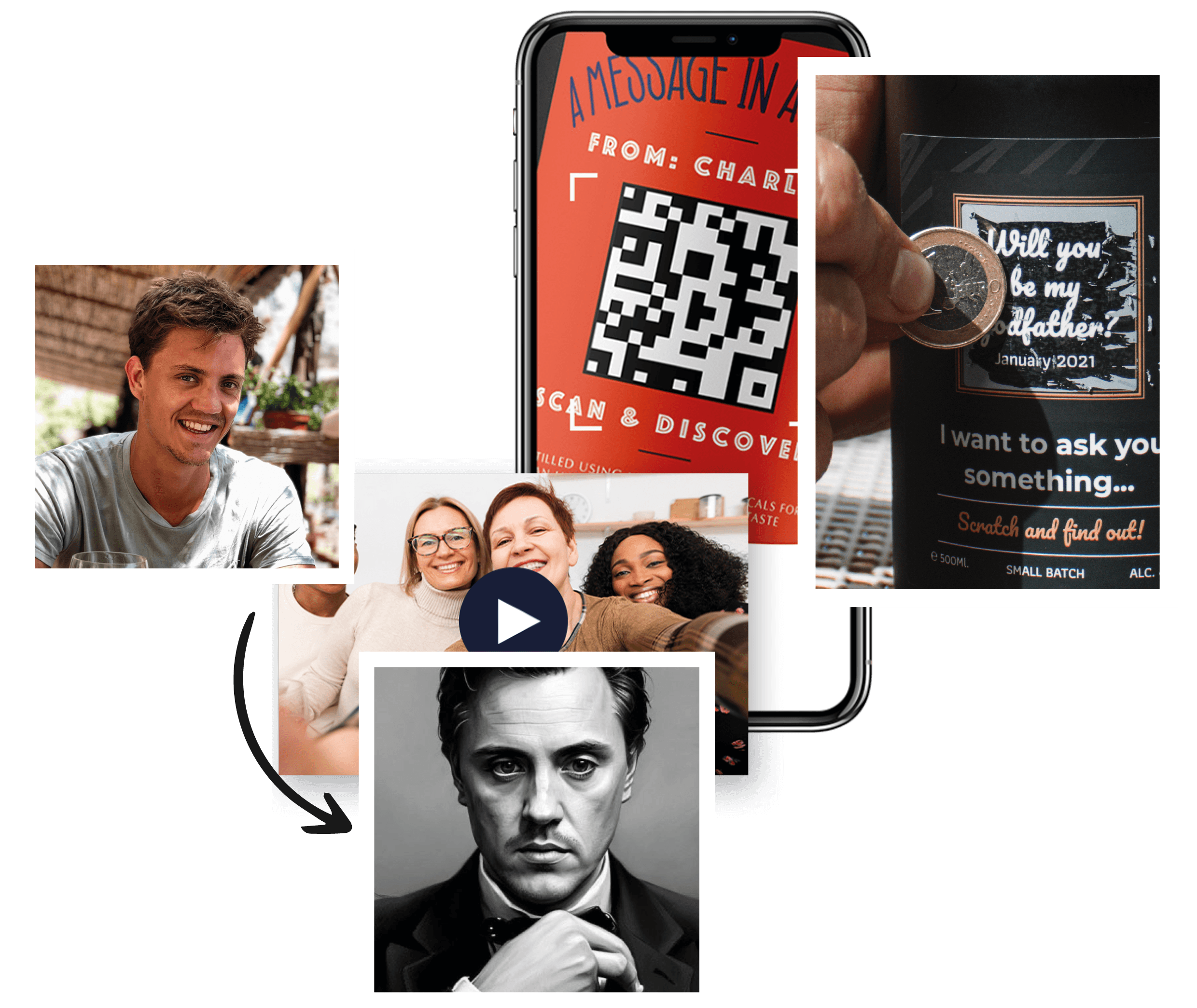 Hide a message behind a scratch layer
Add a QR code with a video or photo message
Artificial intelligence: transform your photos
Celebrate Motherhood with a Gift 'Just like that'
Giving a gift to your mother does not have to be limited to official celebrations like birthdays or Mother's Day. Indeed, a 'just because' gift can have extra special meaning, as it shows that you appreciate her beyond the expected occasions. Maybe she had a tough week, or maybe you just want to surprise her and brighten her day. Whatever the reason, an unexpected gift can be a wonderful gesture of love and appreciation.
Mark Milestones with a Meaningful Gift
Whether it is her birthday, a promotion at work, or graduation from an evening course, milestones in your mother's life are perfect occasions to show your appreciation with a gift. These occasions can be the perfect times to honour her with a personalised gift that celebrates the unique journey she has been on.
Show Love and Gratitude on Mother's Day
Although we specifically said that this page should not be mainly about Mother's Day, we cannot completely ignore this day of honouring mothers. Mother's Day is a special day to show our mothers how much we love and appreciate them. A personalised gift that acknowledges the special bond between you and your mother can give the celebration that little bit extra. Looking for a personalised gift for mom that will defy even her most precise maternal instincts? Then we have some punishing concepts for a personalised Mother's Day gift lying around, which add an extra dimension to gift for mom.
Celebrate New Chapters with a Gift for a New Mother
One of the most monumental moments in a woman's life is becoming a mother. Celebrating this new chapter with a thoughtful gift can help a new mother feel loved and supported during this transformative time. Whether you choose something that celebrates her new role as a mother, or a gift that reminds her that she is still her own person beyond motherhood, acknowledging this milestone with a gift can be of great significance.
The Power of Personalised Gifts for Mom
Personalised gifts are more than just a way of stamping a name or date on an item. They show that you have taken the time and effort to find a gift made specifically for her. It is a way of showing that you appreciate and love her for everything she does.
Pamper Mom with a Luxury Bath Set
Moms often don't have much time to themselves. Give her a reason to relax and enjoy herself with a luxury bath set. Add a personalised message to our bath salts or bath oils for an extra special touch.
Gift Ideas for the Wine-loving Mom
If your mum loves a good glass of wine, we have just what you need. Our range of wines can be personalised with her name or a special message. Or choose one of our beautiful wine accessories, such as a personalised wine glass or wine stopper.
Culinary Gifts for the Foodie Mom
For the mum who loves cooking and good food, we have a wide range of culinary gifts. Our premium olive oils and balsamis can be personalised with her name or a special message. We also have a selection of luxury chocolates and sweets she can't resist.
Help Mother Relax with a Personalised Candle
A soft flickering candle can be the perfect way for your mama to relax after a long day. Our handmade candles can be personalised with her name or a loving message, and are available in different scents to suit her mood.
How to surprise mothers
Christmas Gift, for Mother's Day and your mom's birthday you should obviously provide a personalised gift. She may love to see that coming. A gift for mother may be a spontaneous inspiration. Where that hunch comes from and to what she owes unexpected token of love, you may put it on the personalised gift for mom yourself. Some tips for a special gift mum will never expect:
Leave a scented candle on her pillow with inscription: Thanks for cleaning up our shit / You are my shining example
Put a bottle of olive oil on the kitchen counter: For the kitchen princess of the house - a sweet ingredient for the sweetest mother - Thanks for your delicious cooking skills
Place a white or rosé wine bottle in the fridge with post-it 'For Mom'. Inscription: Now you can chill for a while - First a little wine - Heroic wine, reserved for supermoms
On Christmas Eve, your mom naturally wants to be in the flowers too? Who knows, she likes to drink a nice wine on Christmas Eve?
Surprise behind a scratch coat
She won't win the lottery with it, but a personalised gift for mom, the ultimate surprise of which is hidden behind a scratch coat, gives the impression that she is going to achieve something. A sweet thank you, an endearing photo, a funny drink name based on hers...if it fits within the box, it's perfectly fine. You can put an 'amount' of '100 hugs won' under it though'.
Scannable video message
Those who really want to put time and dedication into the personalised gift for mom can record or edit a real video message. Through the tool, you can upload it behind a QR code into a special gift, mother -heart-warming in nature. Speak one, use beautiful images from the past and present and you will find that the personalised gift will really move mom, just because it comes from her kids.
Personalised gift for mom that spoils her
You would almost forget that there is also something inside the personalised gift for mom. Whatever her favourite drink, she will enjoy every sip of sky brew, because all unique recipes from artisanal distillers and passionate brewers, who have outdone themselves. Sober mums indulge with an enchanting organic scented candle or a Mediterranean olive oil. This is your gift mom, spoil yourself!
Personalised gift for mom, ready in seven steps:
Creating a personalised gift for mom through makeyour.com's tool is fun, easy and blows her mind. Here's how it works:
Choose the product
Select the flavour or aroma
Choose the bottle or size
Personalise a basic design or upload your own creation
Complete the order
Present your personalised gift to mom
Enjoy it together
Our fast delivery times are legendary. A personalised gift for mom ordered before 9am can arrive the very next day. Please understand that there are always delays during transport and that we stop production on weekends.